Brownie Bowl Ice Cream Sundae
I am an ice cream fanatic. I love all types of ice cream, particularly one very expensive and sinfully delicious brand, no matter what the flavor. Just serving it makes the evening seem like a special day.
I found a way to make it a true celebration, regardless of the flavor of ice cream I use. Even the vanilla ice cream can be an event when I add it to a brownie bowl to make a sundae.
I like "The Tonight Dough" that has swirls of peanut butter cookie dough and chocolate chip dough, the favorite flavor of my family varies from cheesecake to chocolate chip mint.
Let's face it, no matter what type of ice cream you buy, serving it in the brownie bowls topped with chocolate sauce, sprinkles and if you'd like whipped cream and nuts, will make it better.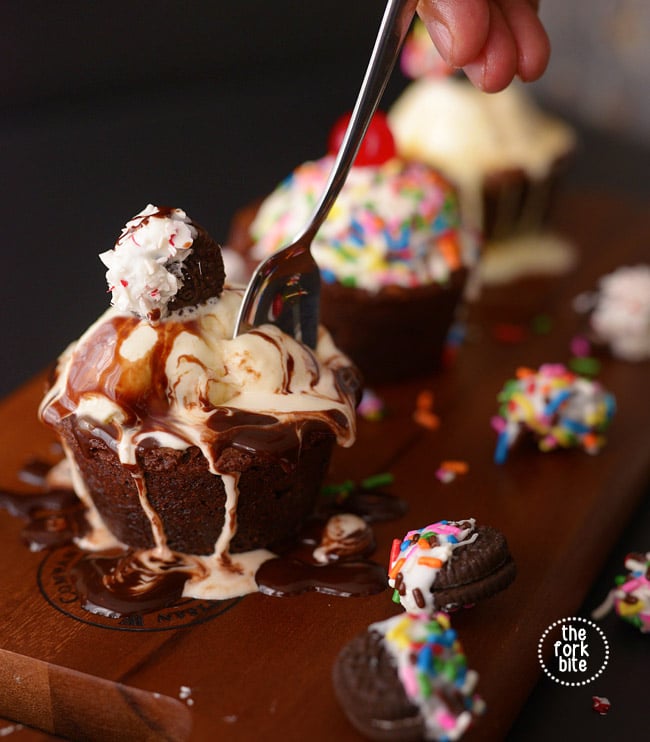 You can make your own special brownie recipe for this treat or even use a box mix. I have a recipe passed down by my aunt which is delectably rich and easy to make.
In fact, when you consider all the steps of a box mix, I'd say it's just about the same when it comes to time spent in the kitchen and ease of making.
The only convenience I notice is that I don't have to gather nearly as many ingredients for the box mixes. The key here is not in what you use to make the brownies but in the process, you use once they're baked.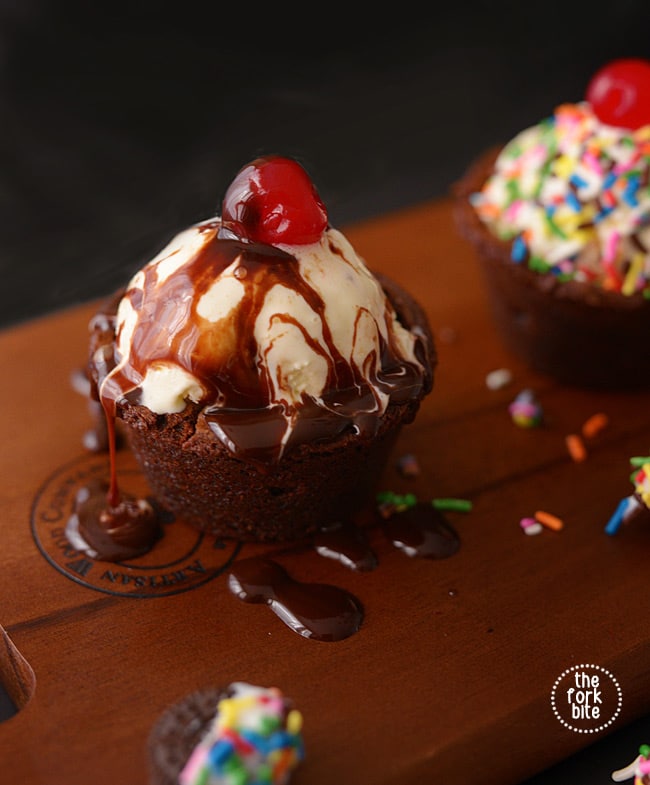 You bake your brownies in muffin tins that you've sprayed with cooking spray to prevent sticking, filling each tin almost two-thirds to the top.
Bake them as you normally would and while they're baking, spray the OUTSIDE BOTTOM of another tin. I emphasize that so anyone who rushes through recipes, reading them as they go, as I sometimes do, doesn't spray the inside of the second tin.
When the brownies are done, remove them from the oven and immediately push the second tin on top of the brownies, creating a bowl.
Allow the brownies to cool with the two together. The rest is simple. Add a scoop of ice cream in each brownie bowl chocolate sauce, a cherry if you'd like and sprinkles for a festive look.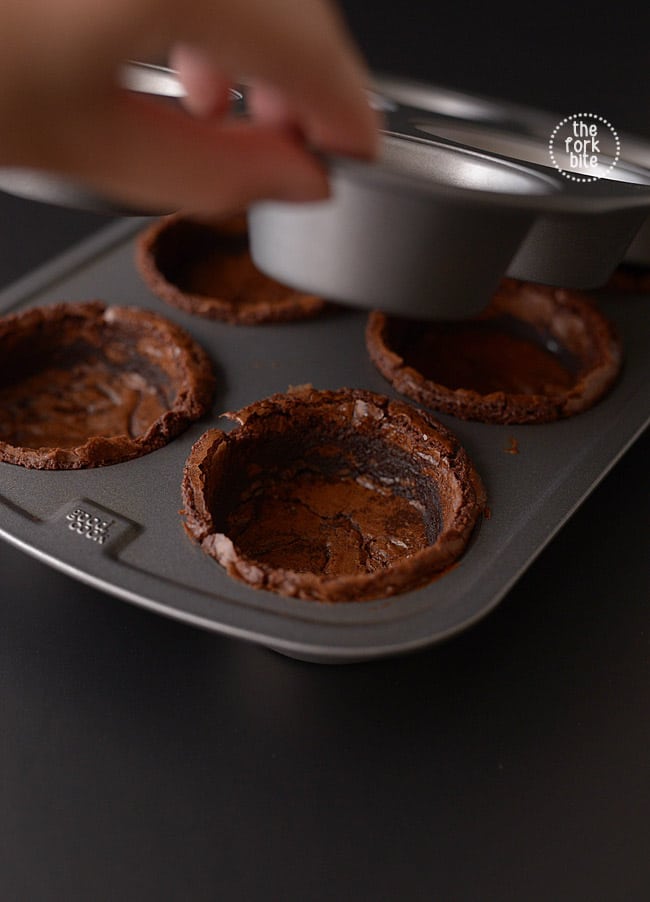 [amd-zlrecipe-recipe:39]