How to Make Chocolate Cake at Home
Seldom do I run across a dessert with a name that's X-rated and one that lives up to that less-than-polite name. This cake was definitely not a disappointment and deserves the name that professes it's better than sex.
I've served it many parties and even the men agreed that this one, if not better than sex, ranks right up there in the pleasure it brings. Best of all, it's not hard to make and uses very few ingredients that don't require any special preparations.
If you love to cook from scratch, you won't love this cake. It starts with a store bought cake box mix.
However, you can change the recipe to suit your taste and make a chocolate cake from start to finish, without ever opening a box. You need sweetened condensed milk, cool whip, pecans and toffee bits.
I know you can buy them, but instead I just bought three Health bars, put them in a paper sack, in the wrapper, and hit them with a hammer to crush them. It added some extra chocolate to the cake, but extra chocolate is never a problem.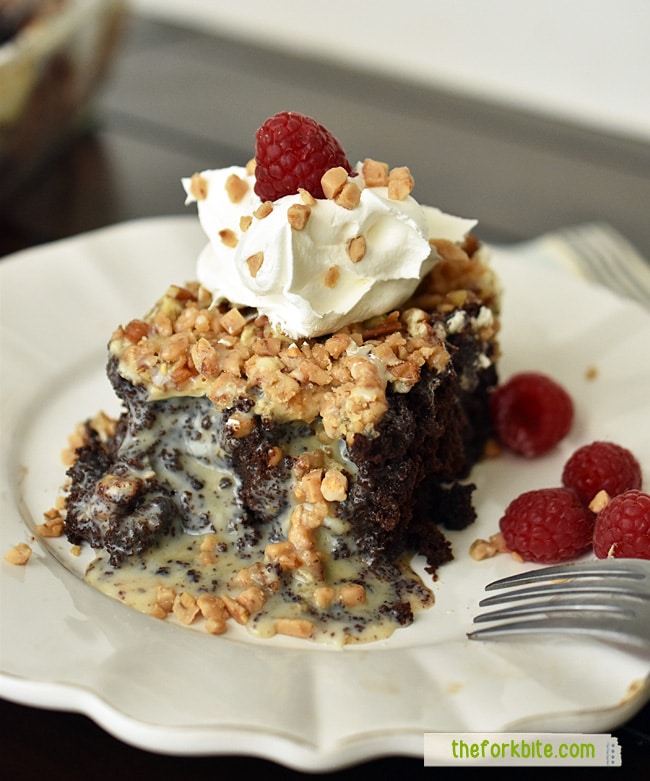 Don't worry if you're not an ace in the kitchen, as long as you make a box cake mix, poke holes in that cake with your fingers and pour on the condensed milk and pile on the rest of the toppings, you'll look like the best cook in the world when your company tastes just how delicious this cake is.
I started by making a test cake for may family and it disappeared quickly that night, with everyone quietly sneaking to the refrigerator to get a sliver, second small piece and sometimes and throwing away all bits of self-consciousness and cutting a big hunk.
After serving this quick to make cake that took only about fifteen minutes plus baking time at my last get together, I gave the recipe to many of my friends, some of whom asked to take home any leftovers if there were any, which there weren't.
One of my friends told me her eight year old loved it so much she asked to have it as a birthday cake. My friend changed the name to the Better than Summer Break Cake for that party.
[amd-zlrecipe-recipe:7]