No-Fry Fried Ice Cream Recipe
Going to the fair this summer and seeing the fried butter stand.....you read that right....FRIED BUTTER!...got my brain going in the direction of fried foods I really liked, like fried pickles and fried ice cream.

I had both at various places, mostly Asian restaurant, Chi-Chis and one little Mexican restaurant in Chicago, but never attempted making either, primarily because I don't like to deep fry things because of the smell and mess it leaves and because it's simply not easy and easy is my red flag to signal a recipe I want to make.
I decided to see if there was a way to make that bad boy without all the mess from the grease and sure enough if you look long enough, you'll find what you want, no deep frying fried ice cream.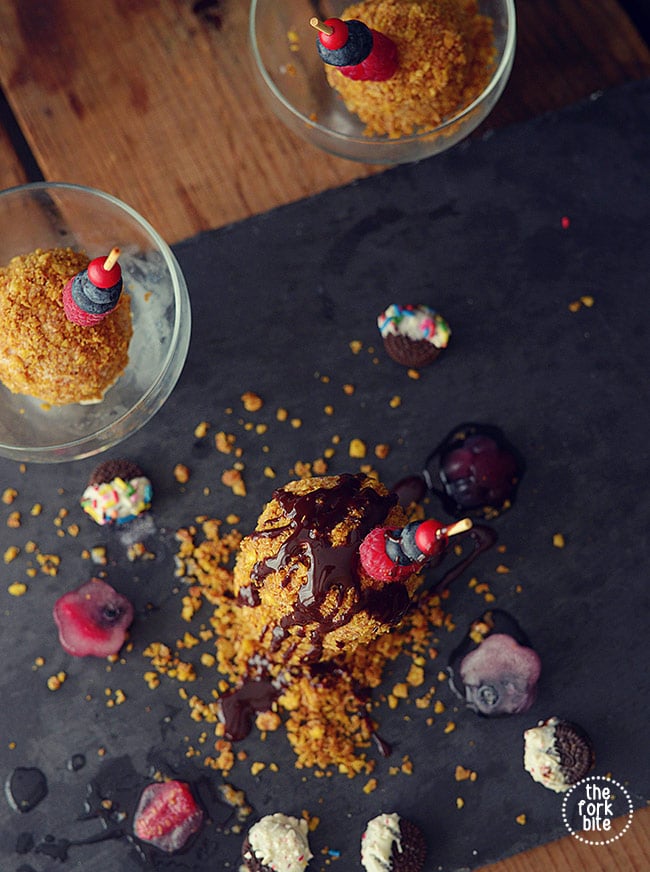 This recipe is so very easy, I'm almost tempted to serve it every night, but as usual, I told my family I slaved over it so they'd appreciate how special it was, which I did if you consider the thinking time that went into it.
I made a lot of the plain coated balls at one time, so I'm ready for action when the mood calls. Warning! You do have to get out the skillet once for this, but there's absolutely no need for the deep fryer.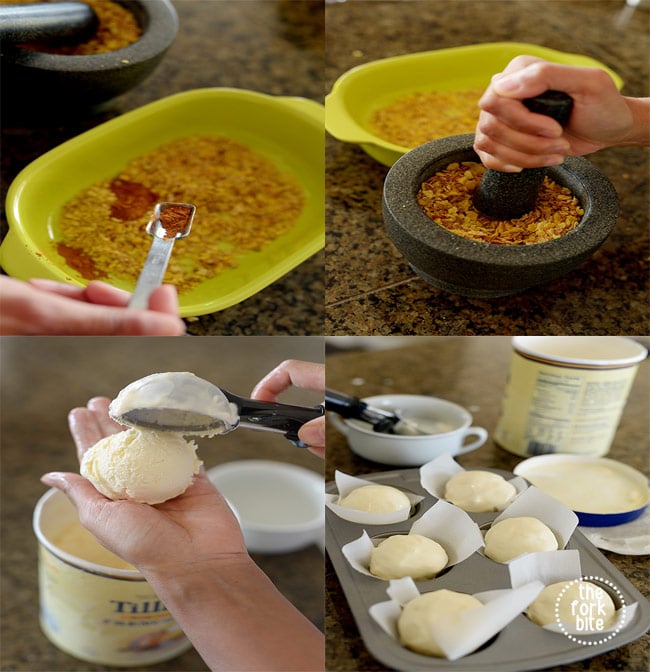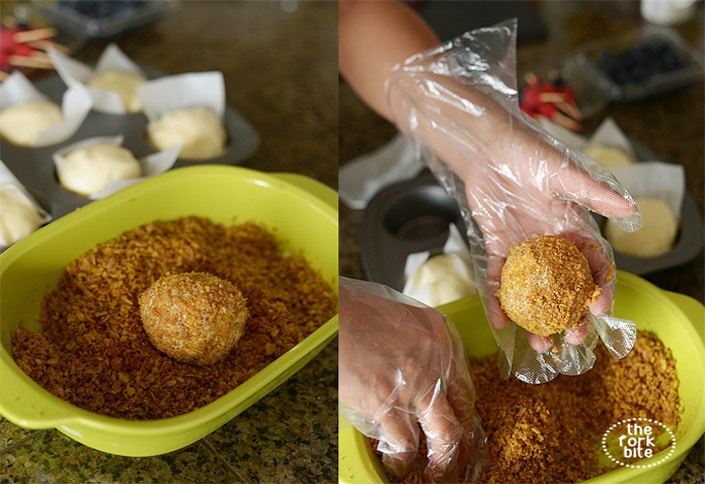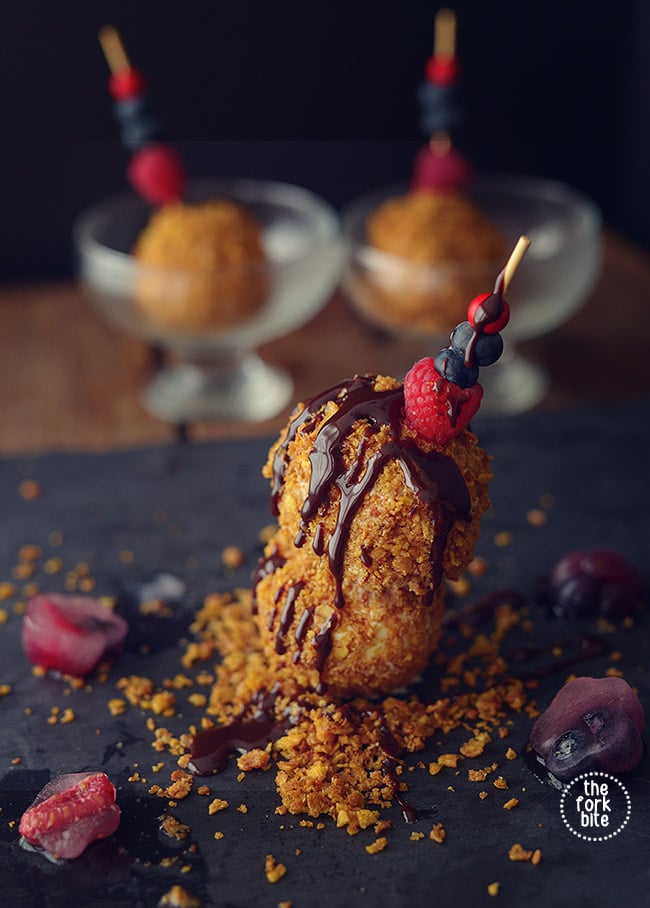 Don't forget to stir these constantly or you'll not get the desired results. I put that mixture in a shallow dish, rolled the ice cream in it and then pressed more on to the outside for good measure.
Just drizzle with chocolate syrup and top with whipped cream and a cherry and you have a dessert that is easy and costs pennies but looks expensive and time-consuming, my kind of dish.
[amd-zlrecipe-recipe:43]