Comfort food comes in many forms. Ice cream, chicken soup, and spaghetti are a few on my list. But a hearty beef stew never fails to hit the spot. Have you ever thought of what goes with beef stew?
Having a bowl of juicy pieces of beef and tender vegetables immersed in a thick gravy can relive your day's stresses. Autumn is just around the corner. 
A serving of this comfort food can keep you warm when you get home from school or work. It is also an excellent meal to end a fun party on a cold night.
There are no specific vegetables for a beef stew (check the recipe here). I believe you can be creative when it comes to combining your favorite vegetables into the stew. Adding starchy vegetables into the stew can make it heartier.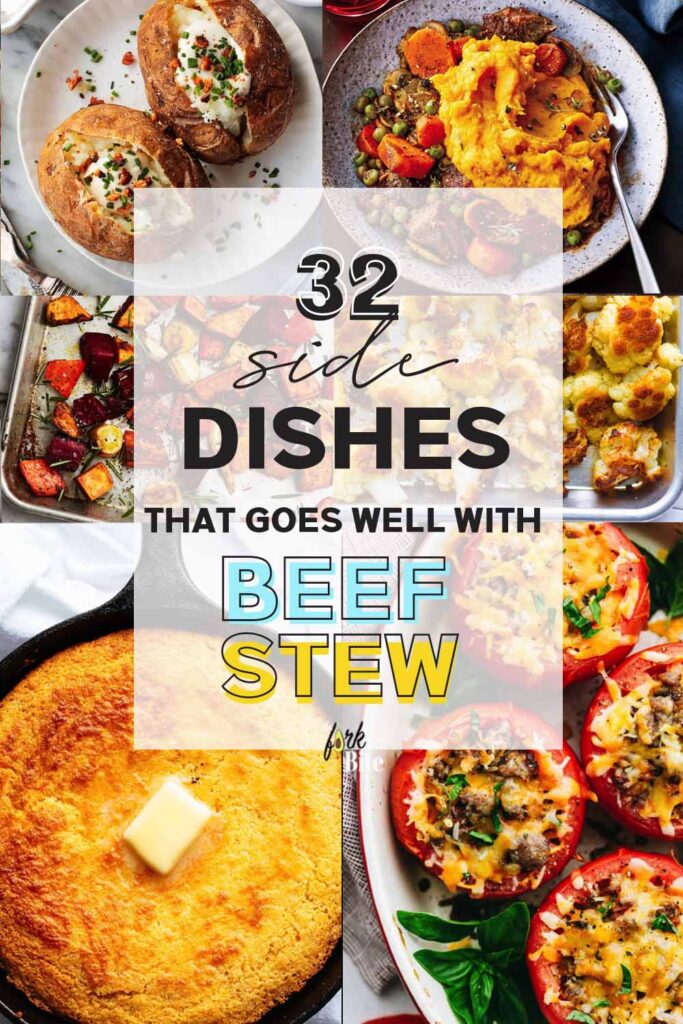 Jump to:
You can leave out the potatoes in the stew if you plan to serve it with some rice or mashed potatoes.
Replacing the potatoes with green beans or parsnips would be better. You can even add in dumplings over the gravy when you heat the stew the next day.
Thinking of what to serve with beef stew is not that complicated at all. From my experience, you can base the accompaniments on mood, preference, or seasonal favorites.
---
What goes with beef stew?
Starting with the side dish is a good start.
A crunchy, light dish is what goes with beef stew. Something crunchy goes well with the stew. Bread, crackers, vegetables, and salads are familiar favorites. 
Noting the ingredients in your stew can be good clues to what you can pair with it. Doing so will allow you to come up with more savory ideas to have with beef stew.
The following will be amazing dishes to consider.
---
Starchy ensembles
1

Crusty Bakes
French Baguette
This variety of crunchy bread is often a good choice for beef stew. It is crunchy. It can also hold up to the gravy. Beef stew with baguette is a classic combination. 
This French baguette bread is flavorful, light, and crunchy. It can also serve as a vehicle for delivering the thick, herby gravy into your mouth. 
Dinner rolls
Another option is a buttery, pillowy-soft dinner roll. This will be a suitable carrier of the herby gravy. Dipping it into the thick gravy will soak it up.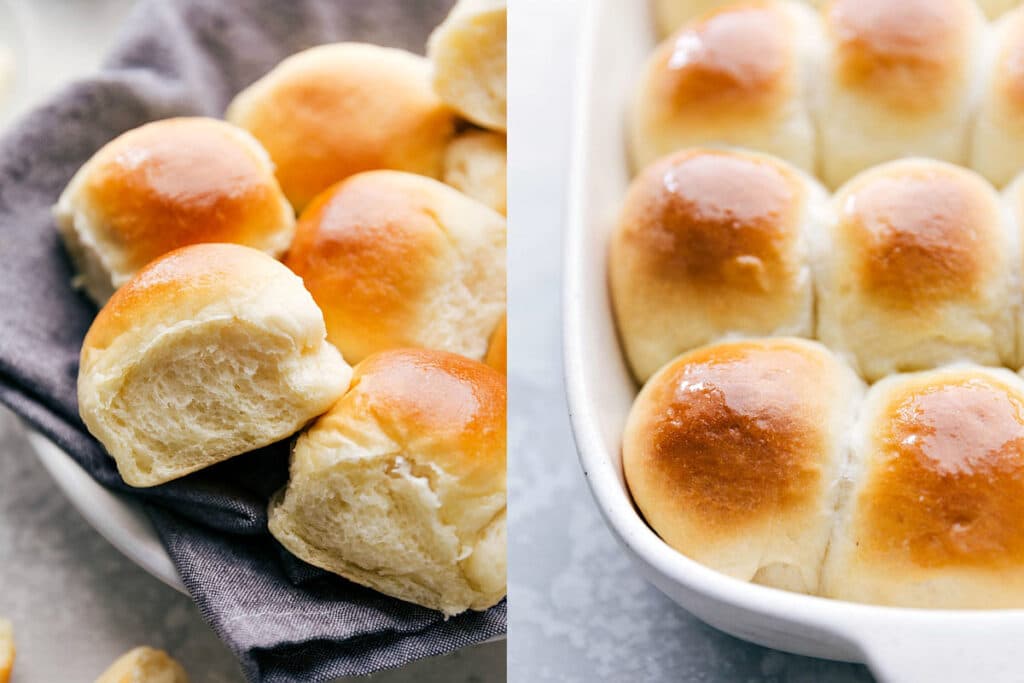 Cheddar Cheese Biscuits
Cheese is a comfort food by itself. Combining it with your beef stew makes the dish even more comforting and delicious. Cheesy biscuits make each bite of the stew creamier. What more could you ask for?
---
2

Drop Dumplings

These are frequent mainstays in the southern cuisine of the United States. They are often components of the dish called chicken and dumplings.

Drop dumplings are not filled dumplings like pierogies or potstickers. They are for topping your chilis, soups, and stews. 

They absorb the flavors of the beef stew. It is like eating a deconstructed beef pie.

Making drop dumplings is easy. Milk, flour, butter, salt, and baking powder are the basic ingredients if you want to try making this side dish. Just whisk the dry ingredients together. Adding the milk while stirring will bring the batter together.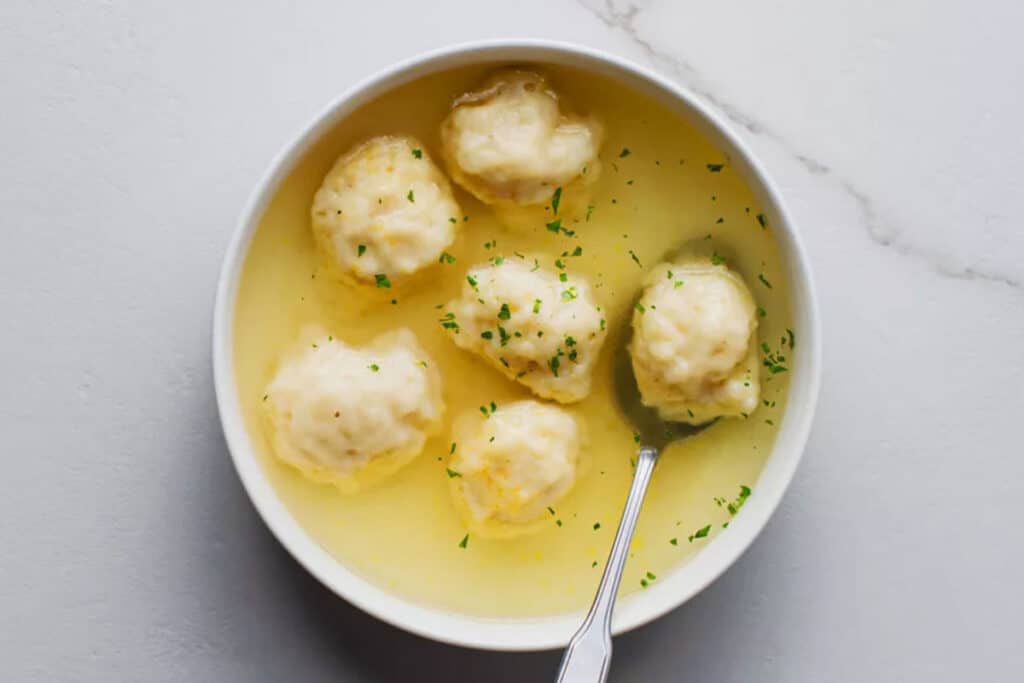 ---
3

Baked Potatoes

It is difficult to match the satisfaction you get from a baked potato. It is salty, crisp, and brown outside. Inside, it is fluffy and soft.

You can have it on its own, but it will be more delicious with some sour cream and butter. Pairing it with your beef stew will level up the deliciousness.

This is a classic match. Imagine drizzling that gravy over the piping hot potato you just revealed with your fork—comfort food with extra, extra hugs.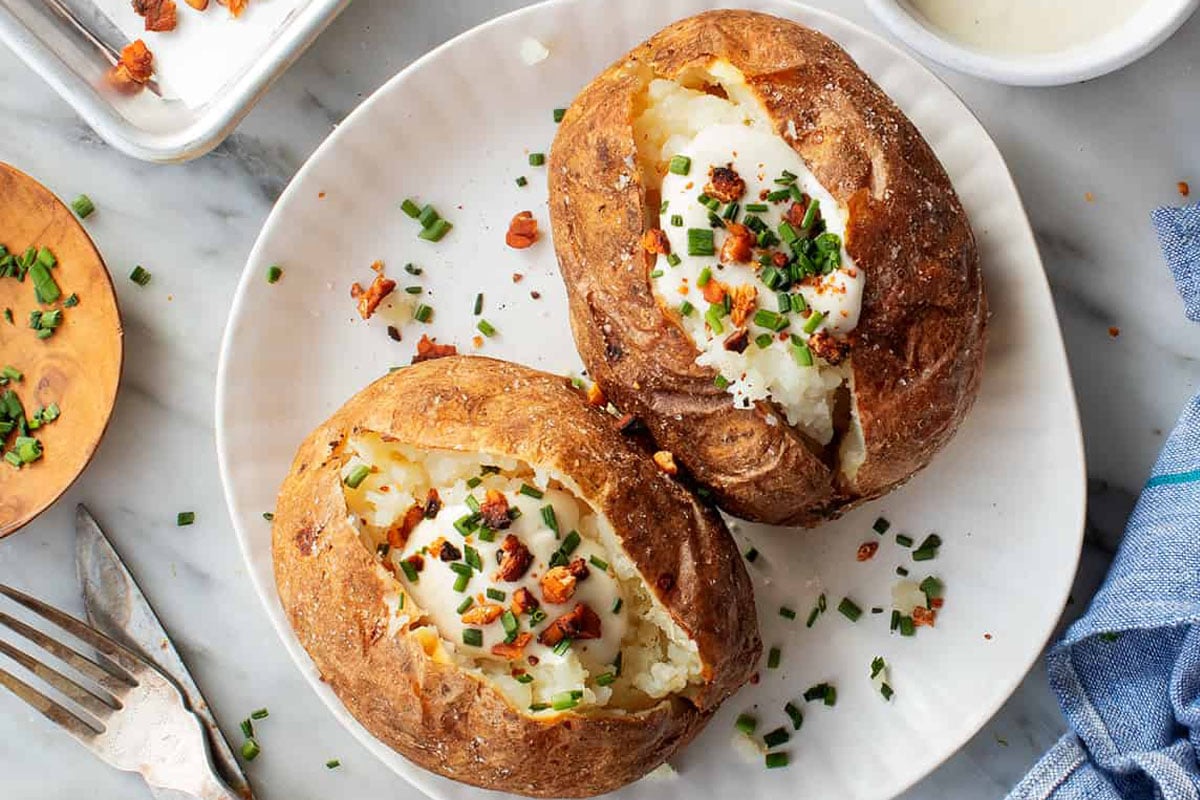 ---
4

Mashed Potatoes

This is a creamy, rich, and flavorful staple. With some garlic and lemon in it, you can understand why it can complete your beef stew meal.

Making mashed potatoes ahead of time is fine. You can make it with one or two potatoes with their skins on. You can also make it rustic and chunky.

Microwave it before serving your beef stew, and you are good to go. There is nothing like tucking into your beef stew with some mashed potatoes and a glass of good wine.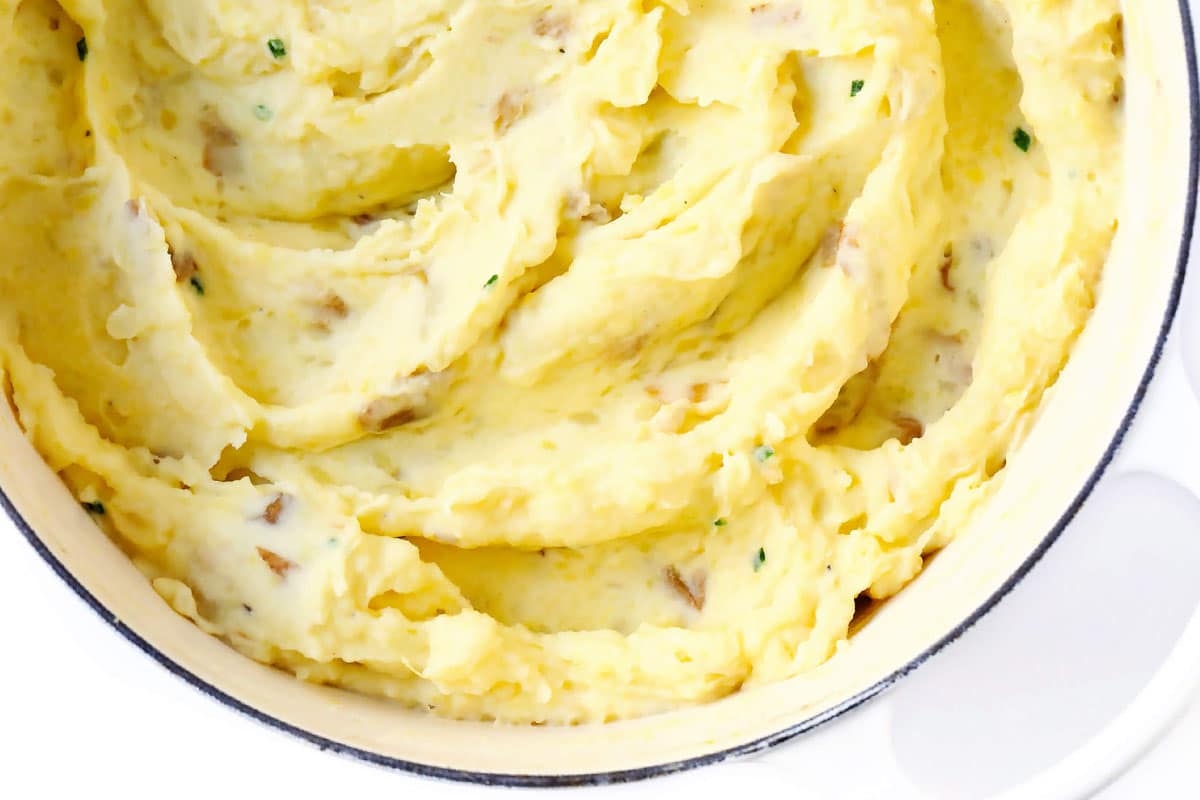 ---
5

Rice Pilaf

Instead of just plain rice, why not make it as exciting as rice pilaf? Rice is a staple food in many countries. Because of this, there are many variations of rice pilaf.

It is a dish with broth and vegetables. You can have it with steak, roasted chicken, grilled fish, caldereta, or beef stew.

You can make your simple version of rice pilaf with your preferred ingredients and flavors.

It is a nutritious and filling side dish for your beef stew. You can add garlic, lemon, mushroom, and herbs. Add anything that can tickle your taste buds along with your beef stew.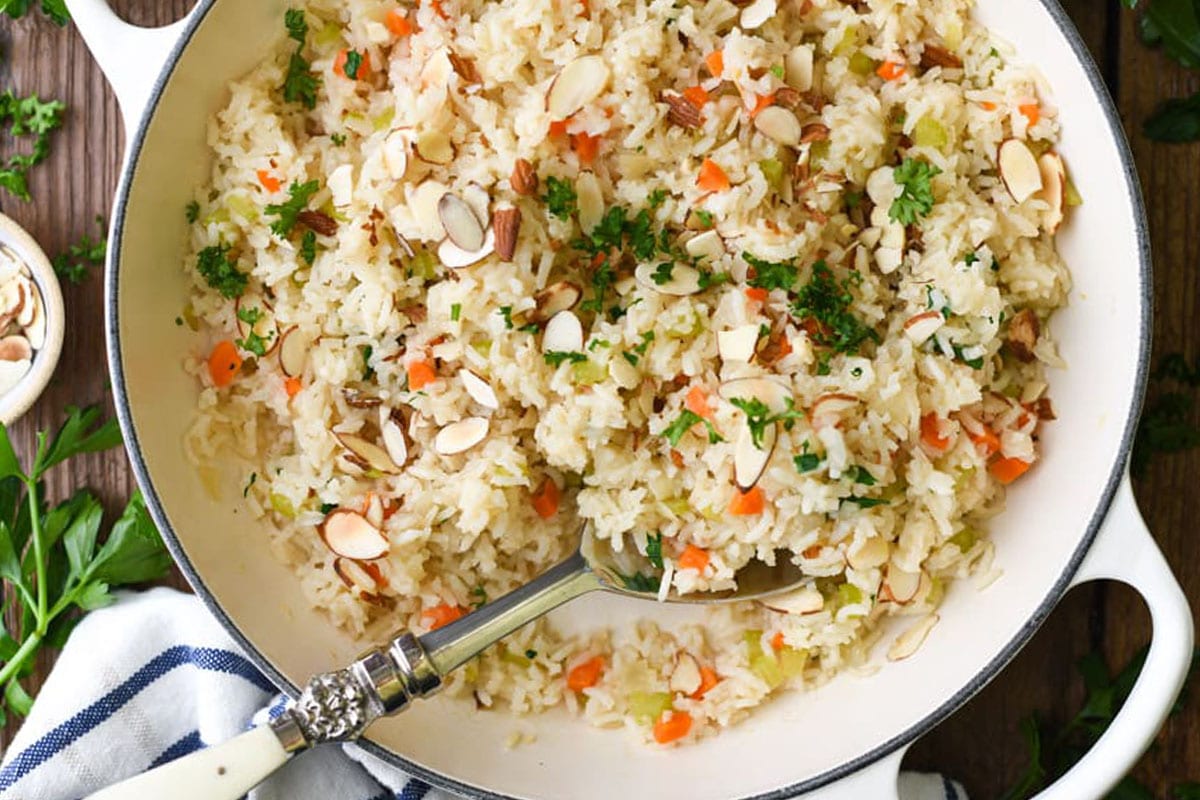 ---
6

Sweet Potato Mash

Mashed potato is a classic, indeed, but so is sweet potato mash. Many households prepare this mash as a new version of mashed potato. Boiling the sweet potato starts the dish.

Then, mix pepper, salt, Parmesan cheese, butter, and sour cream while mashing follows. This sweet and creamy side dish can complement every rich bite of your beef stew.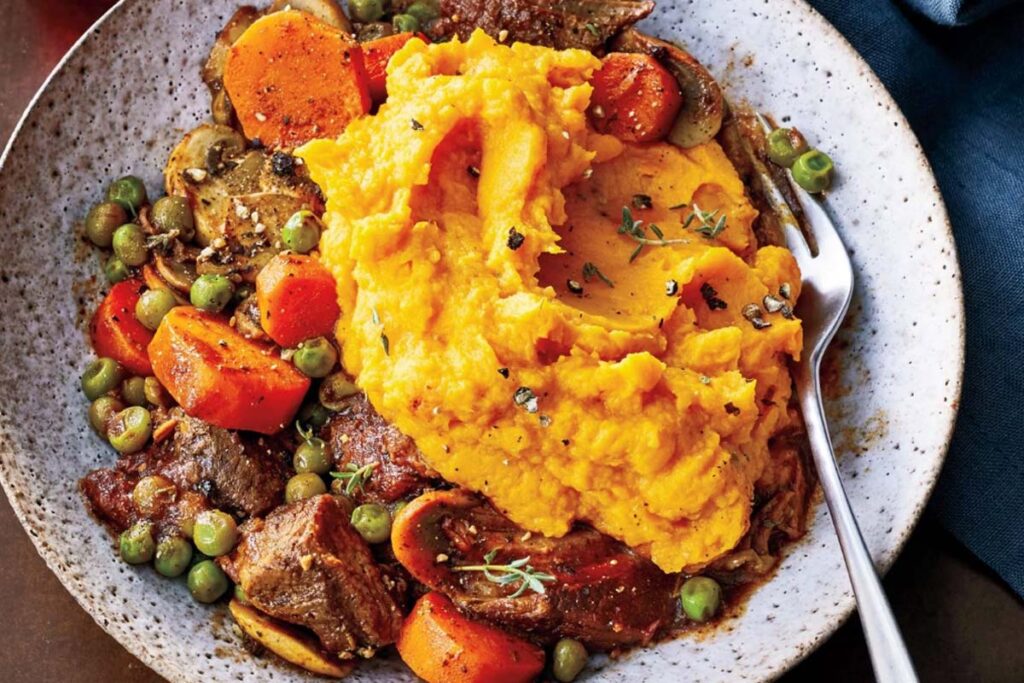 ---
7

Buttered Egg Noodles

For some foodies, what goes with beef stew is a side of egg noodles. You can have these noodles as a meal. Just put veggies and some cuts of meat, and you're golden.

Eating buttered egg noodles as a side dish is not uncommon. Many find these noodles the perfect vehicle for flavors. Some people have them with Swedish meatballs and beef Stroganoff.

Cooking it plainly with some garlic powder and a bouillon cube is enough to give it that umami flavor. The secret to flavorful buttered egg noodles is to let them cook in little liquid.

The noodles will not need draining anymore. Stirring them frequently will allow the noodles to cook separately and not clump up. This technique even ensures that the noodles get all those wonderful flavors

These egg noodles will be delicious and salty accompaniments to your beef stew. If you want to make your noodles less salty, use a low-sodium broth.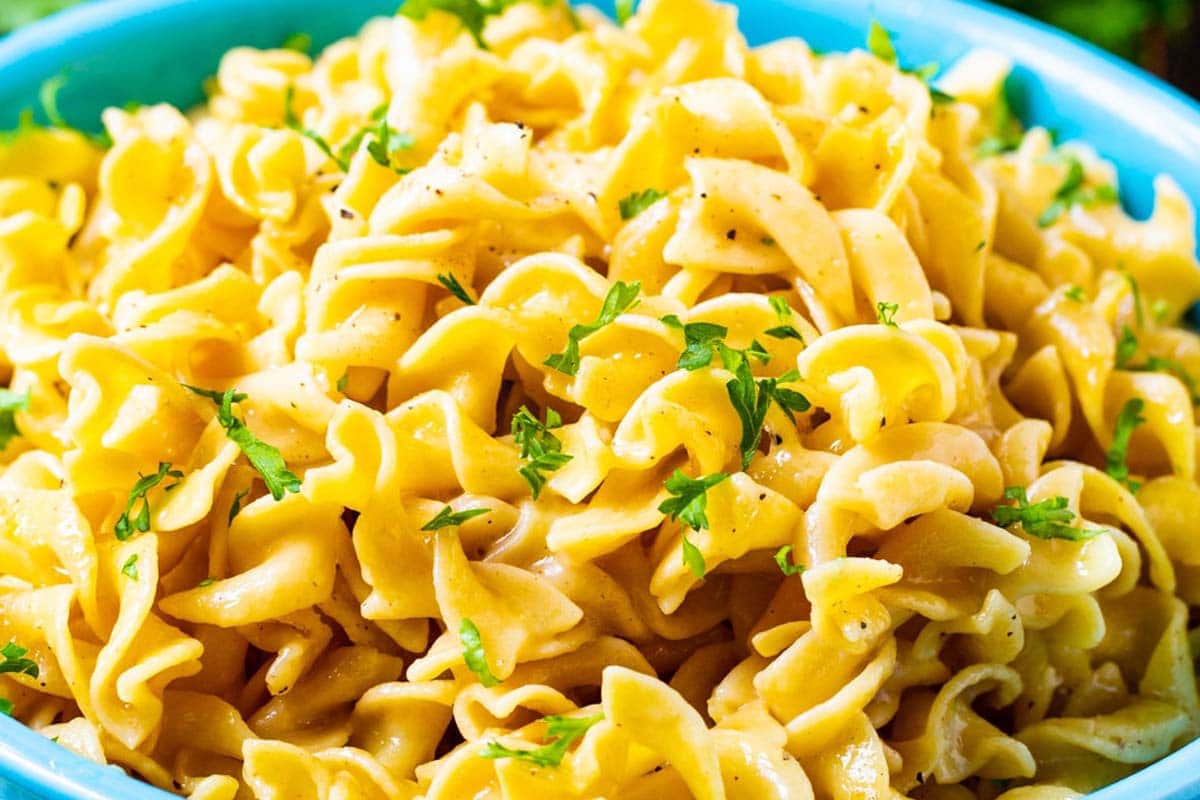 ---
8

Polenta

This is a natural vehicle for flavorful dishes. You can have polenta as a side dish topped with black pepper and Parmesan cheese.

This Northern Italian food is a good match for beef stew or even osso buco. You can just place a poached egg on top of it and tuck it in.

Polenta is what goes with beef stew for people who love corn. Some people like to have it in its creamy, cheesy form during the cold months. Making it is as easy as making oatmeal.
---
9

Cornbread

It is difficult to perfect cornbread. Sometimes, the resulting product is either too bland, too dry, or too dense. Each person has a preference when it comes to cornbread.

Some people like savory and even spicy cornbread. But others like it sweet and creamy.

When I made my first batch of cornbread, I thought it would be difficult. But I just followed the recipe I found with a balanced flour to cornmeal ratio.

The resulting cornbread is what goes with beef stew. It can soak up all that flavorful gravy. You can also eat it with chili.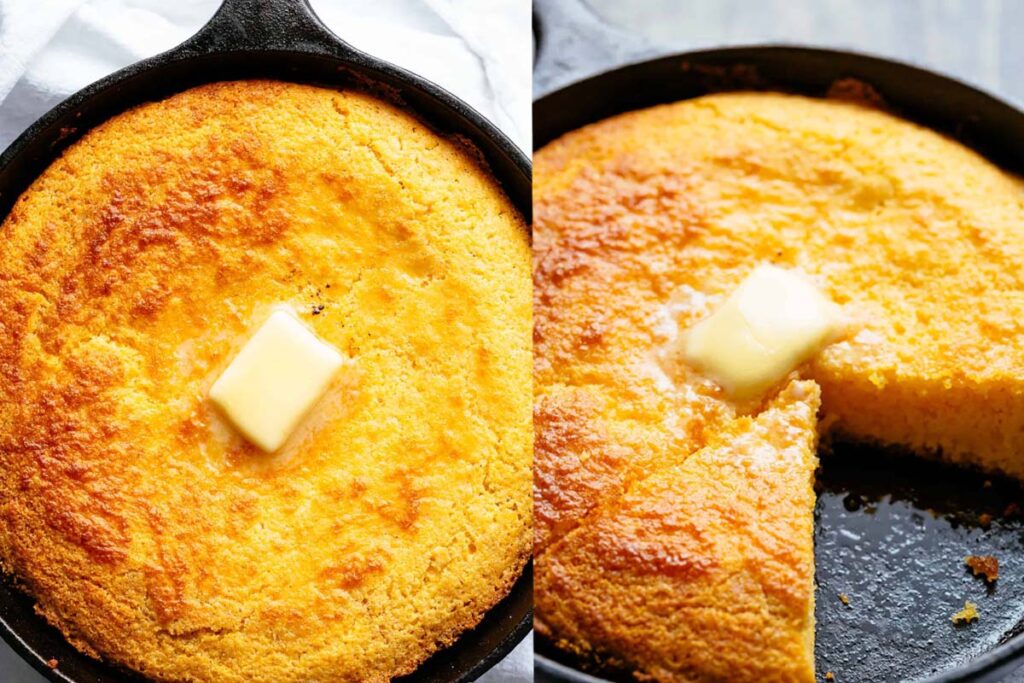 ---
10

Couscous

This is a North African dish from tiny balls of steamed semolina. Couscous is a type of pasta made from semolina, which is from durum wheat. Busy people find this a convenient dish to make. 

It is easy and quick, which is good for people who are always pressed for time. It is wonderful to have saucy dishes and beef stews.

On its own, it can be satisfying already. Some fresh herbs, spices, and seasoning can make it a light meal. I prefer mine with cumin, green onions, chopped parsley, and dill.

A teaspoon of minced garlic in some olive oil can make it more aromatic. Adding sauteed vegetables to the garlic and then tossing them in the couscous will elevate it even more.
---
11

Fried Plantains

Frying plantains is a Puerto Rican recipe. This way of cooking plantains releases sweetness. The plantains caramelize on the pan, keeping the outside sweet and crisp. The inside remains soft.

Pan-fried plantains serve as matching sides to a rich, thick beef stew. 

These classic sides add more to every bite of saucy pork and beef dishes. The sweet addition creates the all-time favorite sweet and salty combination that everybody loves.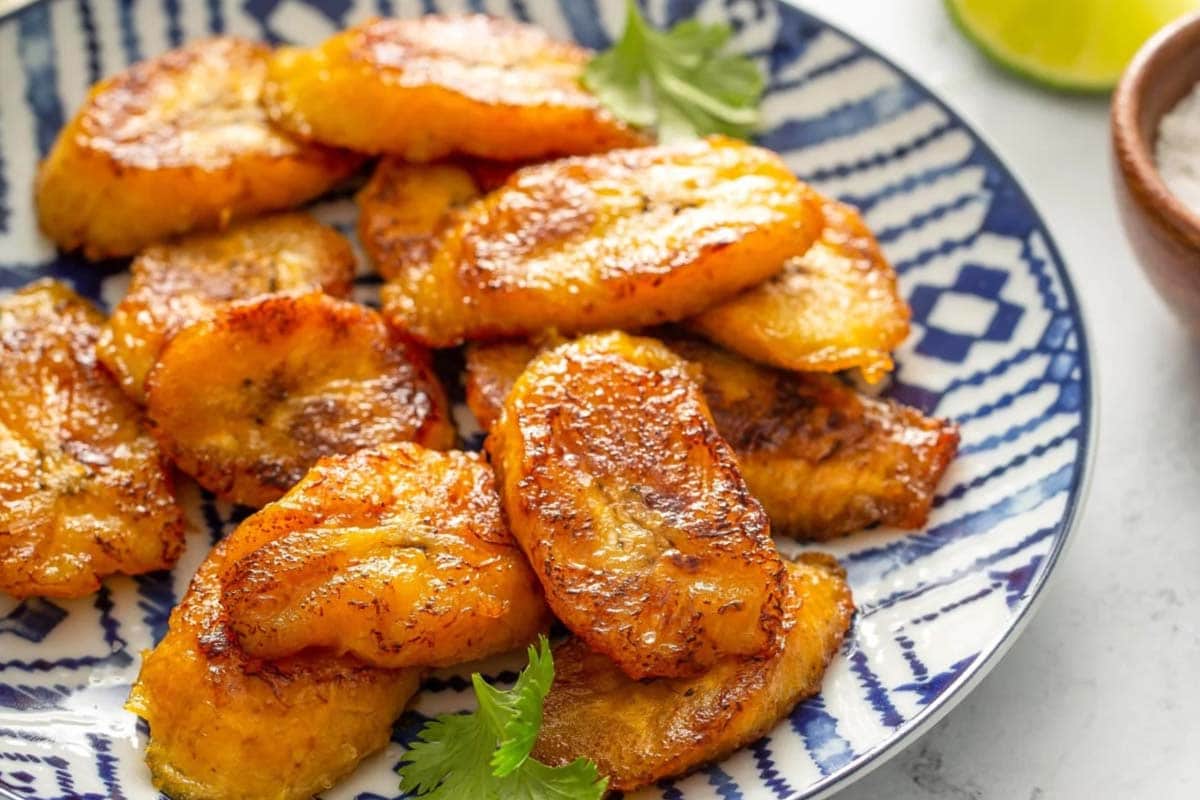 ---
12

Feta and Chive Muffins

Muffins do not need to be sweet all the time. You can make a savory batch to complement your beef stew. I enjoy having these feta and chive muffins.

You can eat them as soon as they come out of the oven or dip them into the thick gravy of the stew. You can also eat it separately after each bite. Its hint of sweetness is what goes with beef stew.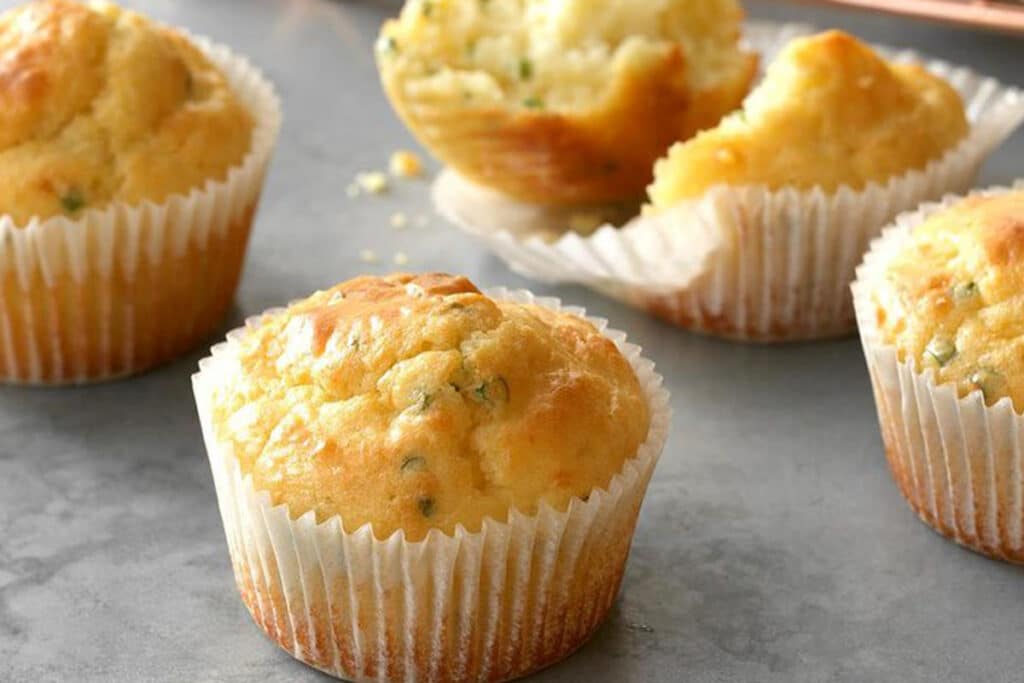 ---
13

Mushroom Wild Rice

If you want a carb-free side to your beef stew, this is the one for you. Wild rice is not rice. It is the seed of aquatic grass.

Combining wild rice with the umami of your choice of mushrooms will fill the kitchen with a delectable aroma. This side dish is a healthy accompaniment to your beef stew. 
---
14

Roasted red tomatoes

Yes, tomatoes go with everything, but there are different types you need to try. This red potato dish is simple to prepare. Roasting these tomatoes will make them a bit crispy. They will match each bite of the tender beef. 

All you need to do is coat the red tomatoes with olive oil, thyme, garlic, salt, and pepper. You can then roast them until they are done.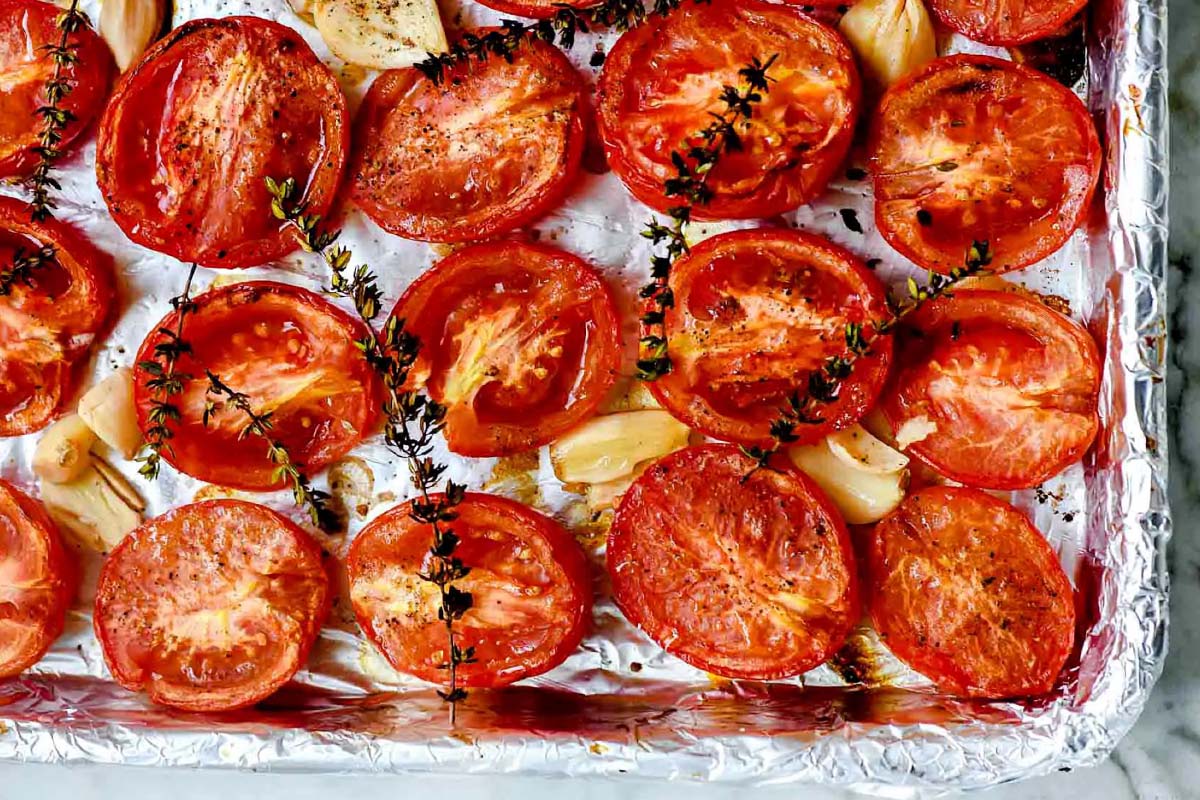 ---
15

Twice-baked potatoes

This side dish may be common, but it does not get old. It is always a welcome addition to any dish, including your beef stew.

Stuffing your baked potatoes with the herbs you like and crunchy bacon will make your meal more unforgettable. You can even make a bigger batch of these and your stew for the coming holiday celebrations. 
---
FRESH OPTIONS
16

Green salad

What goes with beef stew is something healthy. This type of salad has Granny Smith apples, creamy goat cheese, spring greens, and sweet, dried cranberries. 

Tossing these ingredients in apple cider vinaigrette will give more tangy sweetness. This salad is a good accompaniment for rich meals, including your beef stew.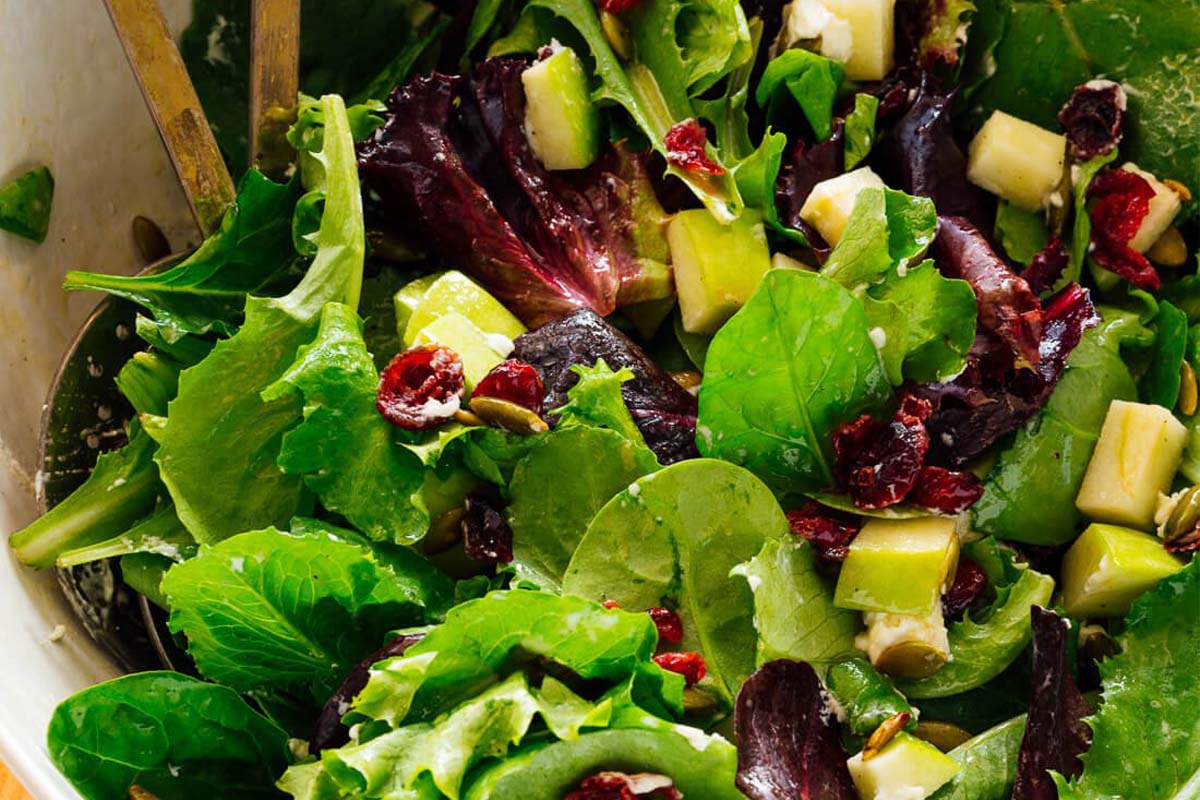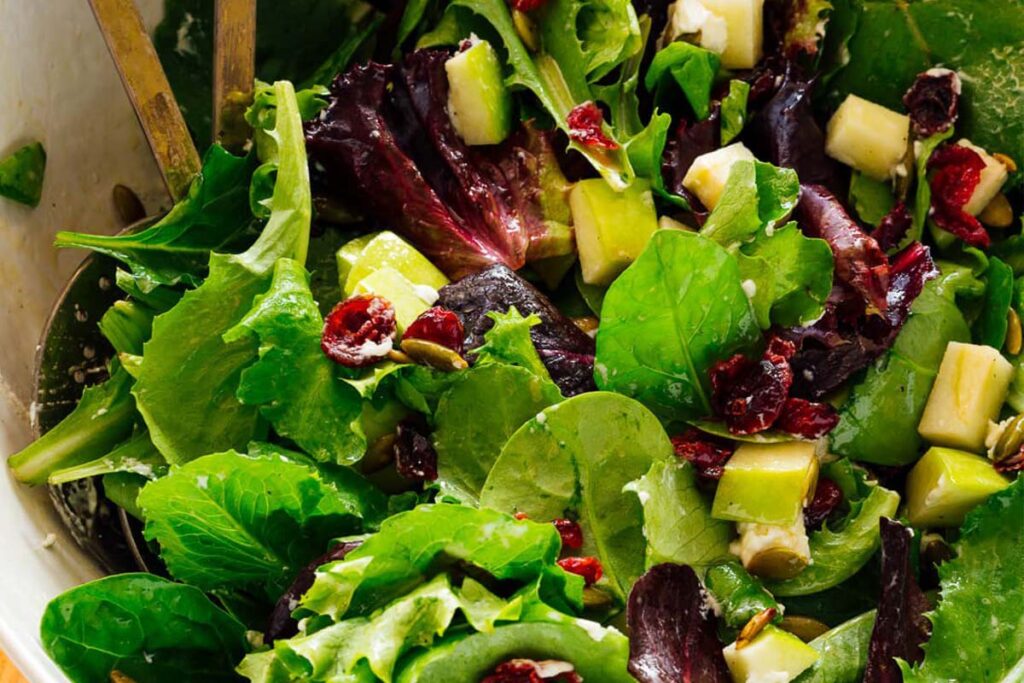 Green salad tips:
It is common for spring greens to wilt after tossing them in the dressing.
Keeping the salad and the dressing apart until the serving time is essential. Apples tend to brown the longer they are exposed to air. Slicing the apples just before serving will keep them from browning.
---
17

Roasted cauliflower

This is an easy weeknight side dish for your beef stew. Tossing the florets in some olive oil and spices with some salt and pepper will make them perfect for roasting in the oven. Oven-roasted cauliflower is flavorful with a tender middle. 

Cauliflower is a versatile vegetable. You can add it to your pizza crust and smoothies. You can also make rice out of it.

Enjoy cauliflower with sauces or by placing them over some quinoa. Having it as a side dish to your beef stew adds more texture to your dish.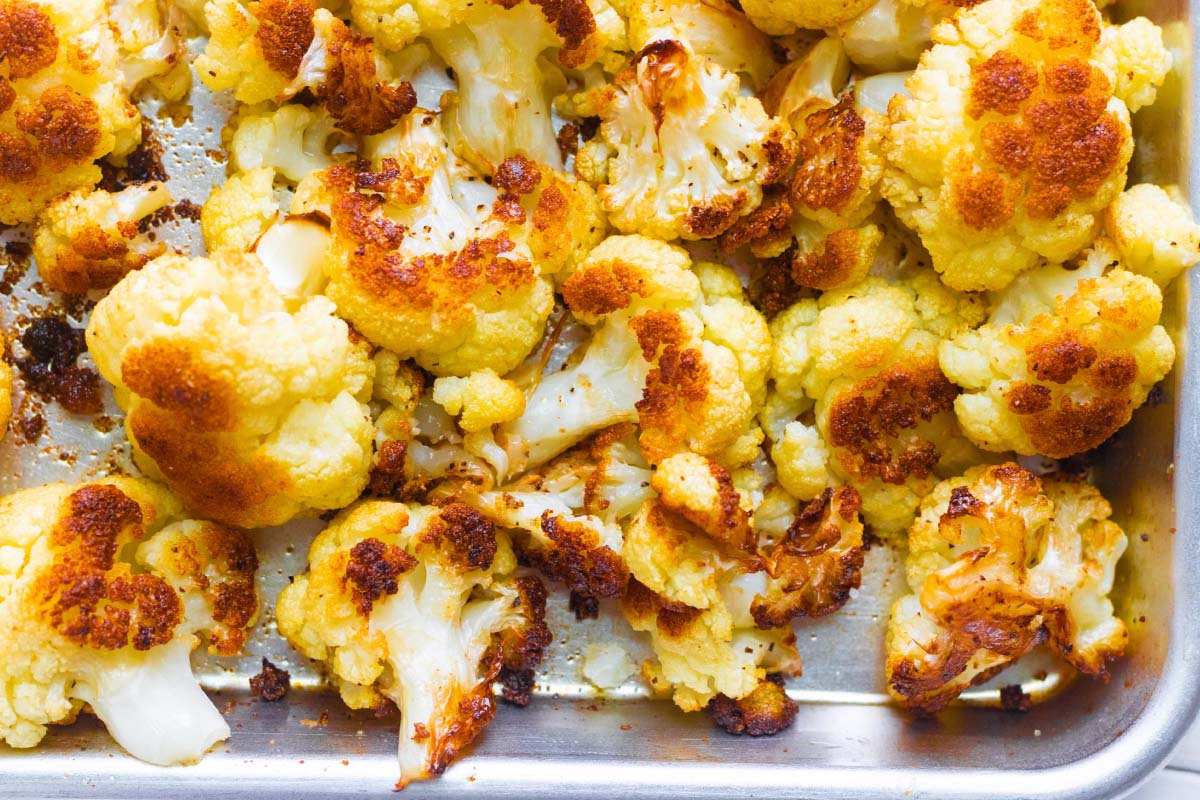 ---
18

Stuffed tomatoes

You need to use the vine-ripened or sun-ripened tomatoes you just bought from the store. One way to do this is to stuff them with sausage and top them with melty cheese.

These stuffed tomatoes are an easy side dish for your beef stew. You can serve it during weekdays or weekend gatherings.

For me, tomatoes themselves are comfort foods already. You can make a salad out of them. You can also dice them, mix them with herbs, salt, pepper, and olive oil before topping crusty bread with them.

These little bite-size tomatoes can be enough for brunch or dinner.

Cooking tomatoes brings out their juiciness and sweetness. I am pairing them with cheese, seasonings, meat, and rice results in a savory and sweet dish.

Adding tomatoes this way somehow imitates pizza flavors. A tomato-based main dish is a healthy accompaniment to your beef stew.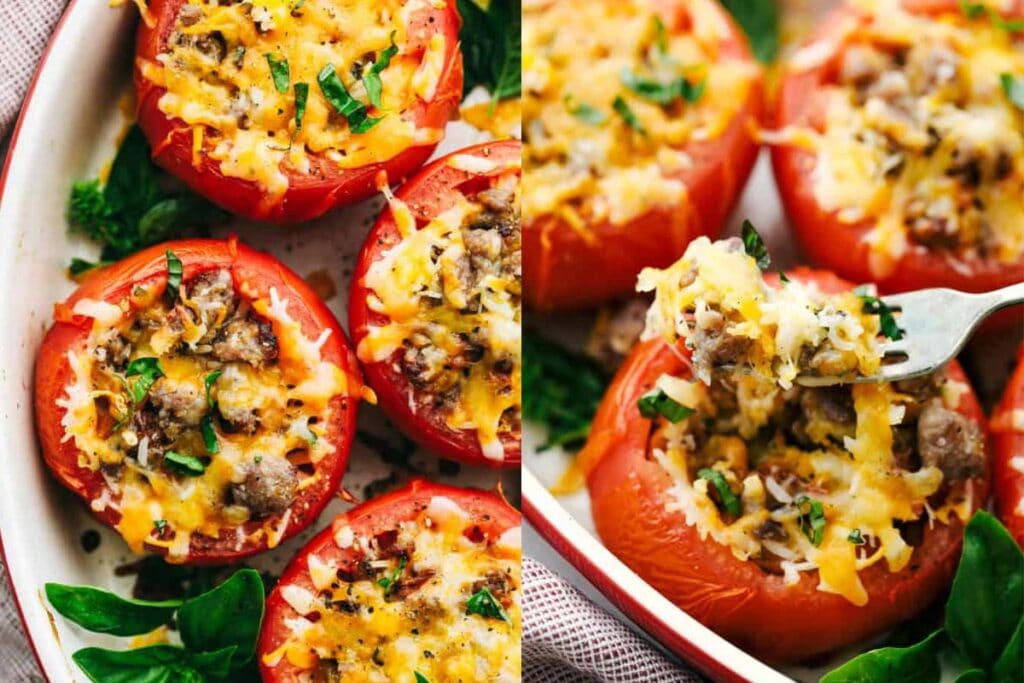 ---
19

Roasted asparagus

This is an easy dish to make. Steaming is healthier and seems to be more flavorful if you steam it. You can season them with any combination of flavors you want.

The simplest recipe is coating them with olive oil, then sprinkling them with salt and pepper.

Getting asparagus and roasting them in your oven is a flavorful side dish for brunch, lunch, or dinner. It takes only about five minutes to prepare.

The oven will do the rest of the work. You can customize the flavors based on the theme of your dishes. The ideas are just endless.

Roasted asparagus is what goes with beef stew if you want to relax before the meal. You don't even need to memorize any recipe. You just need to follow your taste buds.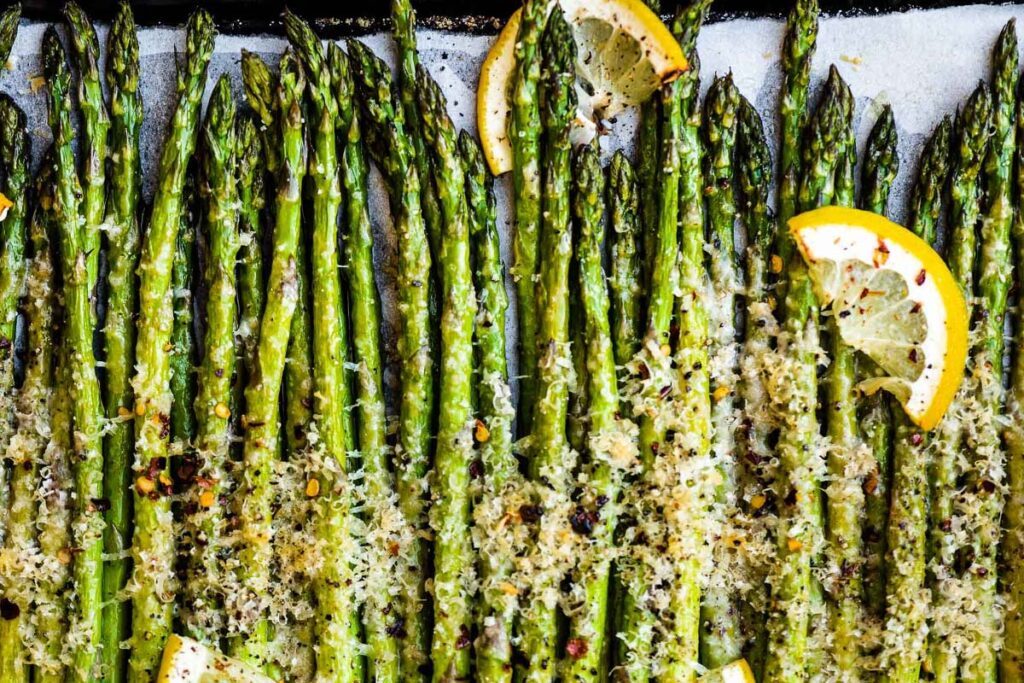 ---
20

Roasted or steamed broccoli

Some people cringe at broccoli, but I am sure they will change their minds if they have a serving of beef stew with a side of steamed or roasted broccoli. 

After a quick roasting, the broccoli will have crispy edges and tenderness throughout. The flavor of broccoli is a little nutty. It is a good side dish for beef stew.

It is also so healthy you can have it with any dish you want every day. You can even perk it up with Parmesan cheese.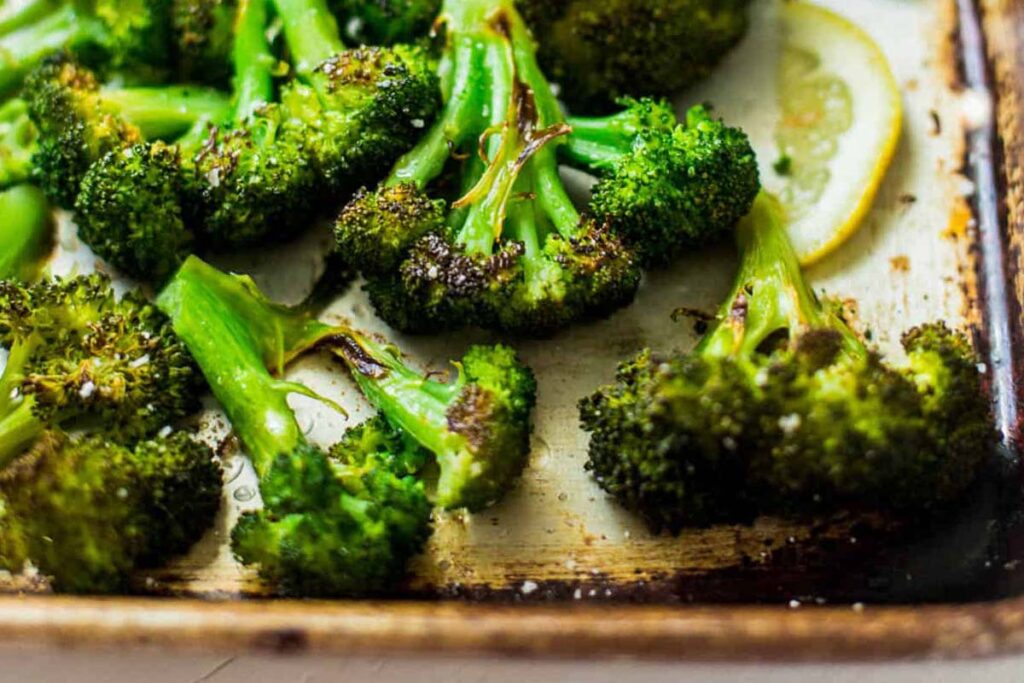 ---
21

Spinach salad

This is a healthy spinach salad you can serve with your hearty beef stew. Adding strawberries will add sweetness and tanginess to the dish. 

Some cheese and the salad dressing of your choice can amp the flavor up. This combination of flavors will remind you of spring.

Toasted nuts, feta cheese, berries, and a silky, sweet, tangy, savory dressing can add a unique element to your plate.

Strawberries are just a start. You can add mangoes and tangerines to change up the flavors.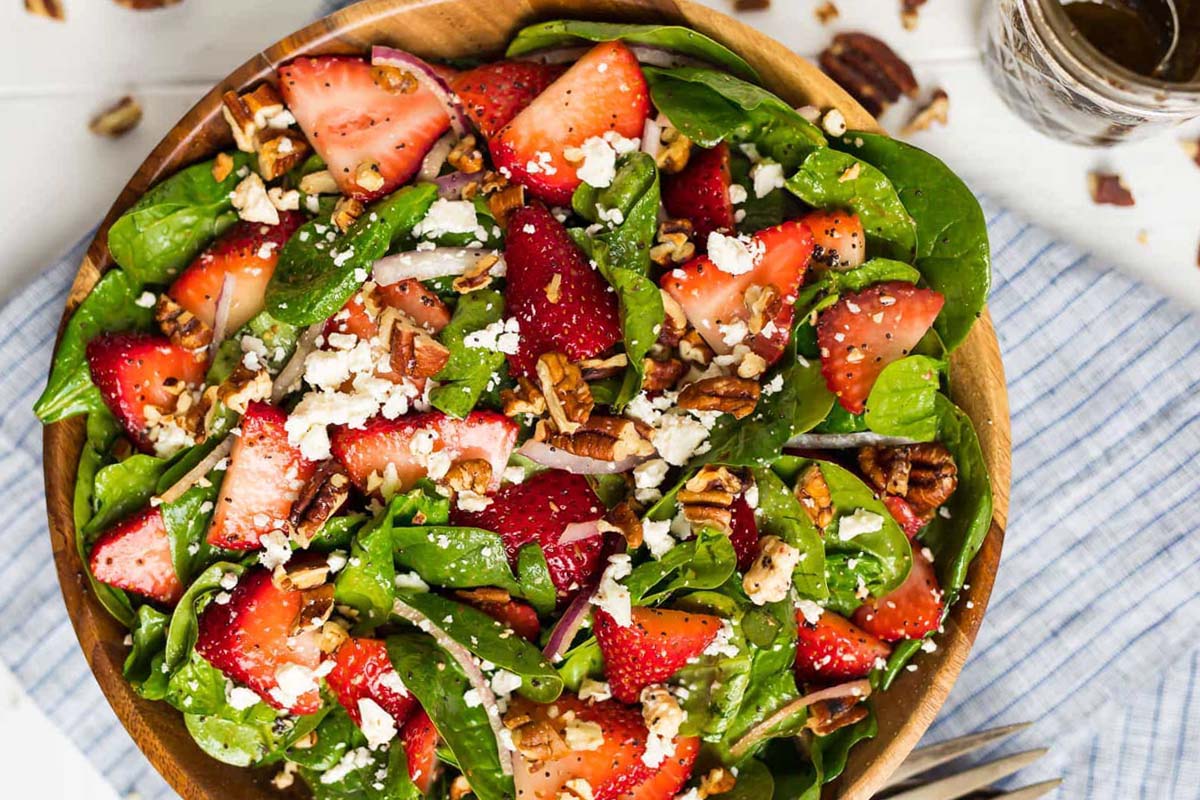 ---
22

Tomato and herb salad

When you speak of summer, tomatoes immediately come to mind.

Tomatoes are juicy and fresh; their vibrant colors are often the inspiration for many seasonal recipes. The tomato is a versatile ingredient.

You can salt, smoke, sauté, roast, grill, or fry them. You can infuse them in a homemade vinaigrette for about 20 minutes at room temperature to flavor up your tomatoes.

The marinade tenderizes and infuses the tomatoes with flavors. You can then serve these tomatoes in a salad or on their own. You can even have them as a healthy side dish for your beef stew.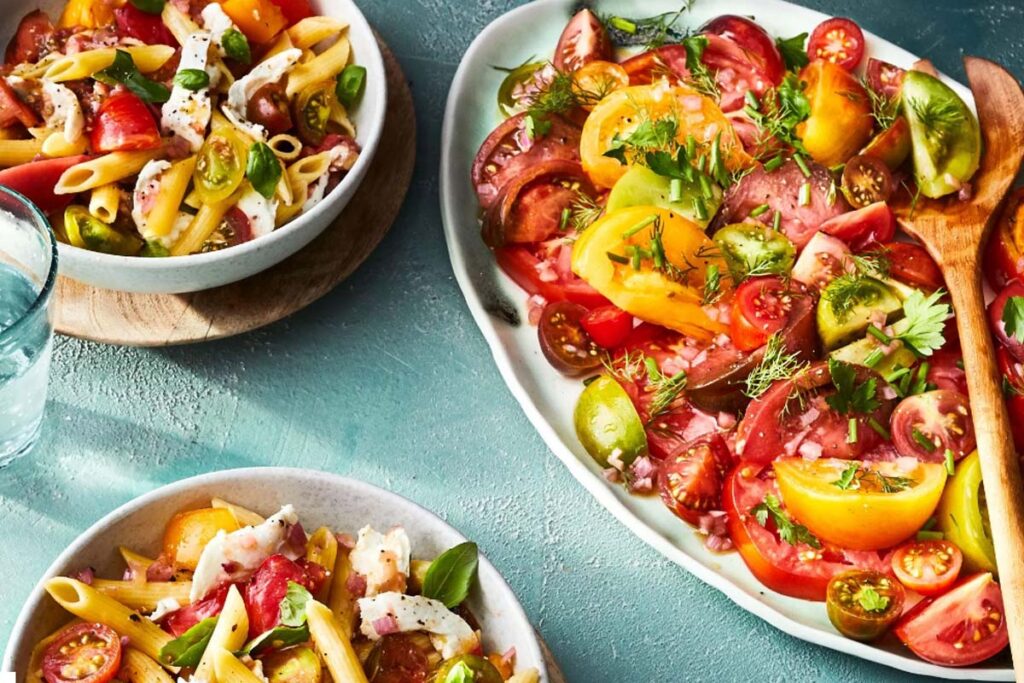 ---
23

Roasted parsnip purée

Who knew that parsnips could be what goes with beef stew? Blending parsnips into a flavorful purée is a creative way to have a healthy dressing.

You can flavor up your parsnip purée and then pour it over your roasted vegetables. This can be a healthy accompaniment for your beef stew.

You can make this ahead and then just reheat it when you need it. If you have mashed potatoes, you can use this purée as the gravy topping over it. Then, serve this with your hot bowl of beef stew or roasted lamb shanks.

Parsnip purée is a good addition to your summer or spring dishes. Since the holiday months are coming, maybe you can start thinking of dishes to add to your parsnip purée.

Another idea for flavoring up your parsnip purée is to roast garlic and parsnips together. Then, blend them together until they are creamy and smooth.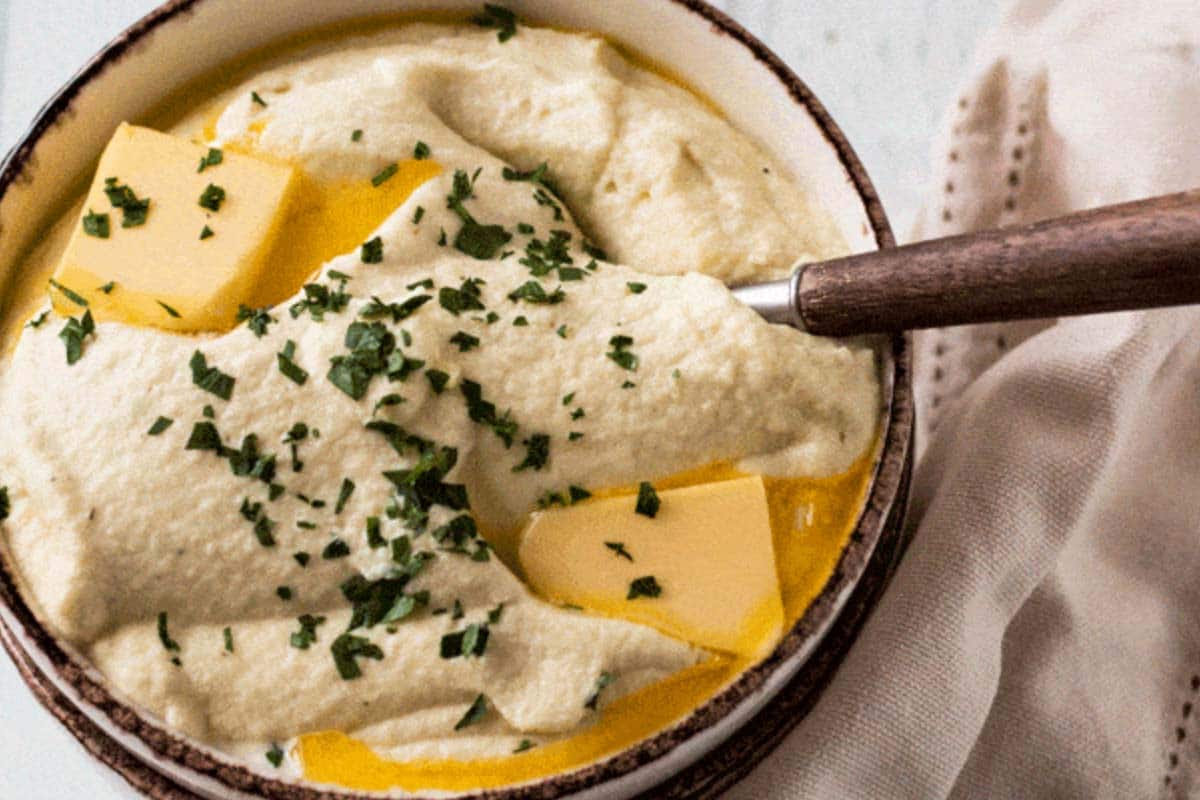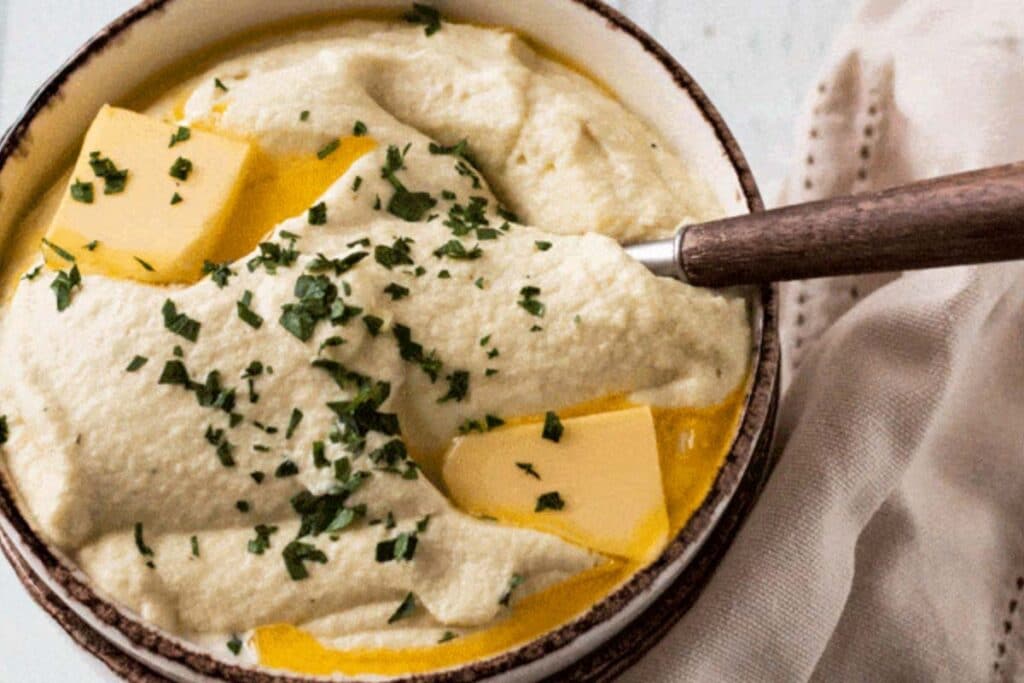 ---
24

Relish plate

While a cheese platter is composed of varieties of cheese and their complements, a relish tray is made up of pickles, fresh vegetables, olives, and other bite-size foods. 

These are common in parties and holiday gatherings. Creating your relish tray is a simple task. Assembling the ingredients depends on your mood of the preference of your company.

Think about the cheese tray you assemble all the time. Adding brined or pickled vegetables will vary the flavors even more.

Adding in celery and snack cucumbers will add variety and freshness to your relish tray. This will cut through the richness of your beef stew.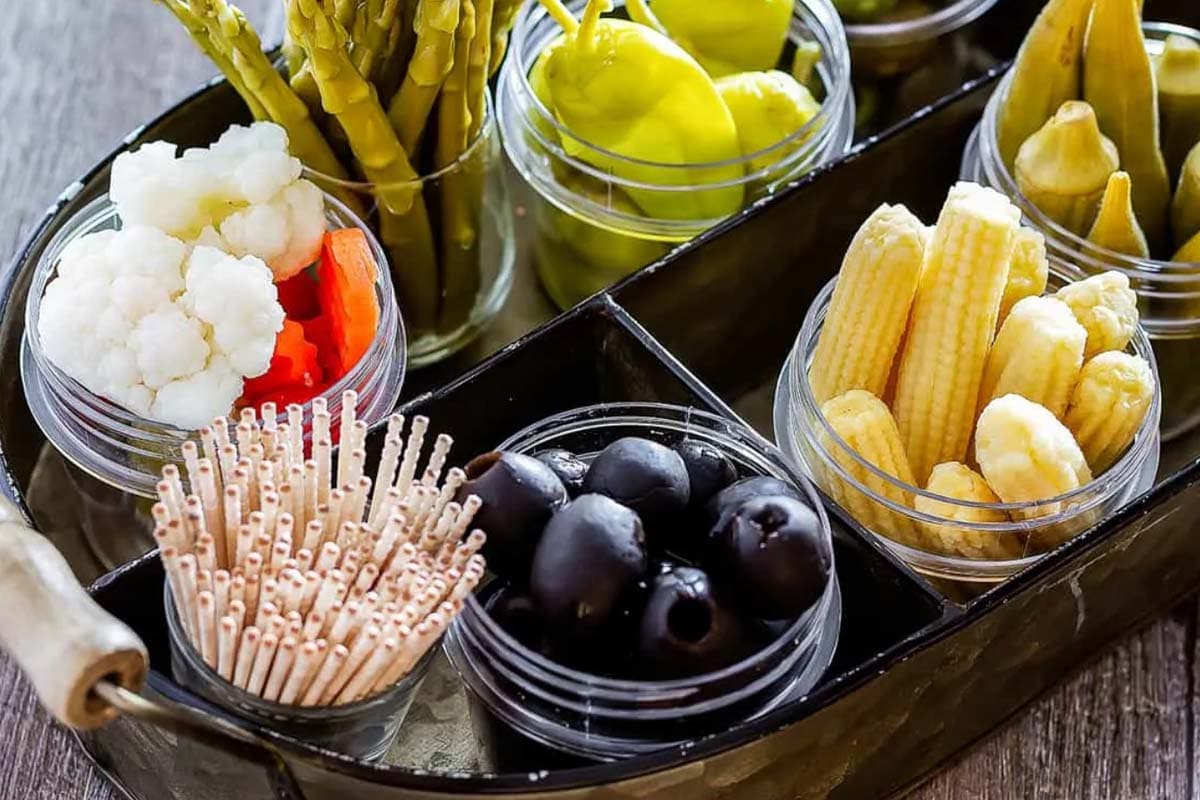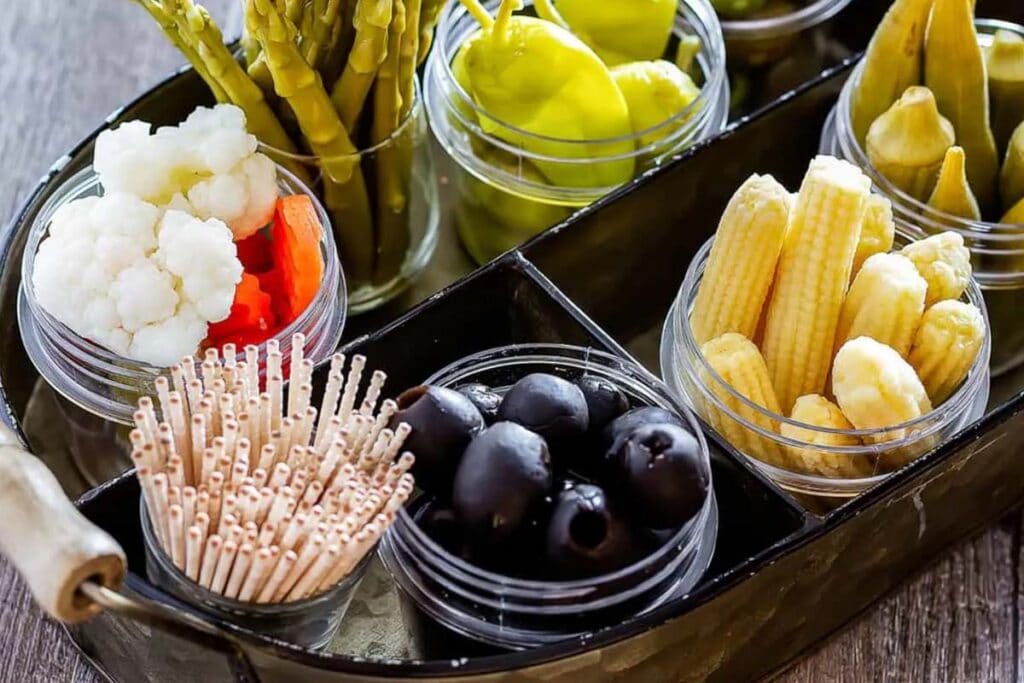 ---
25

Green bean salad

Steaming some green beans and combining them with some onions, tomatoes, and feta cheese can be what goes with beef stew.

This is another healthy accompaniment with meaty and thick gravy. You can then toss the green bean combo in balsamic dressing and enjoy it with your beef stew and some rice. 
---
26

Oven-roasted radishes

A hot, hearty beef stew will be more filling with these roasted radishes. 

You can spice them up or season them with the flavors you want. Leaving their skins on will make them a little crispy. Each bite will bring an herby addition to your stew.
---
27

Quinoa and Brussels sprouts salad

You can make a quinoa salad with Brussels sprouts as well. Adding herbs, spices, berries, and nuts will make this a flavor explosion in your mouth.

You can even have this as a starter before your stew. This refreshing and colorful side dish will complete your meal.
---
28

Sour cream cucumbers

This is a Hungarian side dish, which you can very well include in your daily recipes. It is easy, tasty, and refreshing. It cuts through the flavors of your beef stew.

This creamy salad will remind you of summer and spring, but you can have it any time, any day. If you have a vegetable garden, you can just get your cucumbers there.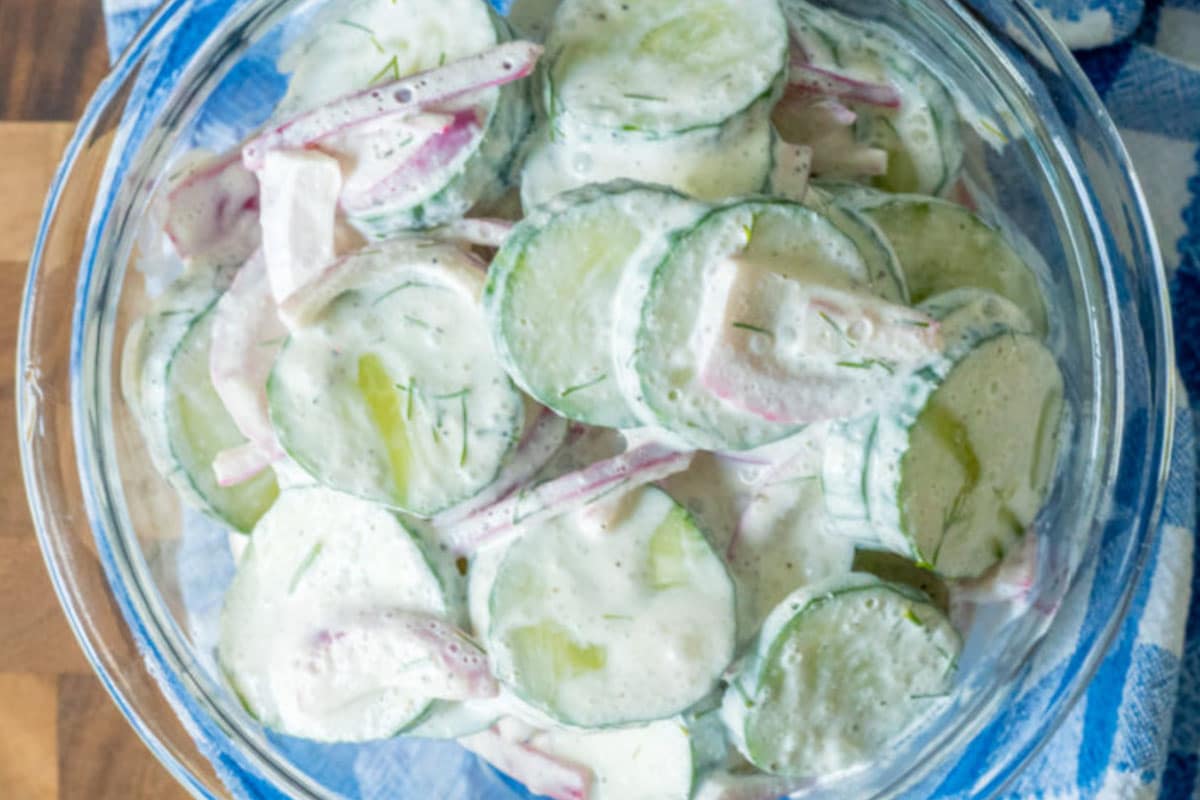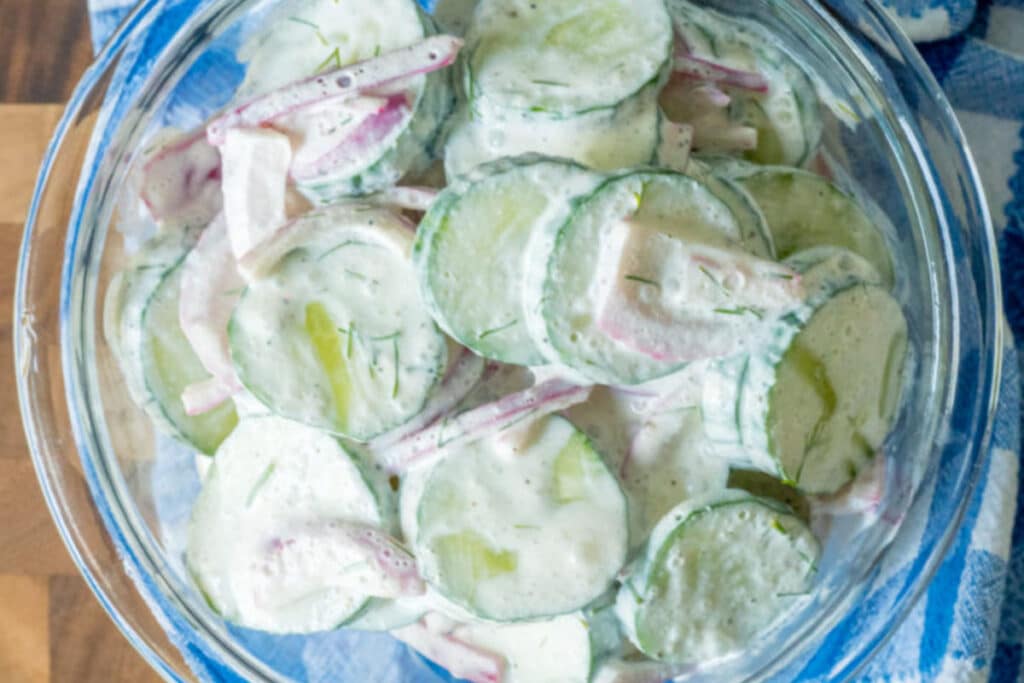 ---
29

Buttered cabbage

Cabbage is a simple vegetable. Even so, it can be what goes with beef stew if you make the right additions.

By itself, cabbage is bland. But treat it as a star and season it well; you will have a flavor overload. Butter will add even more to its deliciousness. Recipe here.
---
30

Roasted pear salad

Roasting fruits caramelize them, getting charred bits to give more flavor to them. Pears are good additions to your beef stew.

You can add a balsamic reduction and shredded Parmesan to these sweet, roasted pears. The balsamic reduction heightens the flavors. This sweet and savory side dish will make your beef stew more exciting.
---
31

Slow-roasted root vegetables

Root vegetables are sweet when roasted to perfection. Carrots, sweet potatoes, parsnips, and turnips can caramelize and even act as flavor vehicles. They will be suitable partners for your beef stew. 
---
32

Fruit and cottage cheese salad

Cottage cheese adds creaminess and tanginess to fruit salad. It also adds protein. Its light saltiness brings out the sweetness of the fruits you add in.

Topping this salad with honey and nuts you like can also serve as a delicious partner for your beef stew. You can also choose ricotta or mascarpone.

The flavors and textures of this side dish are what goes with beef stew.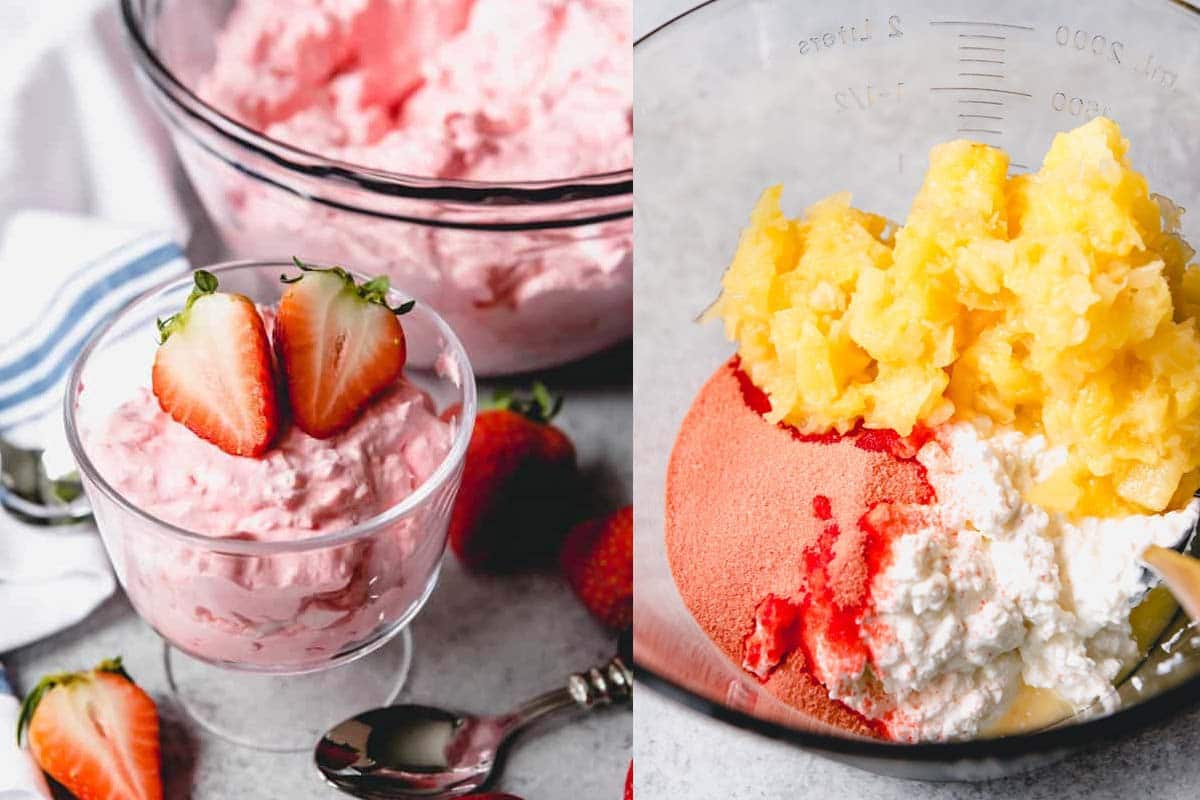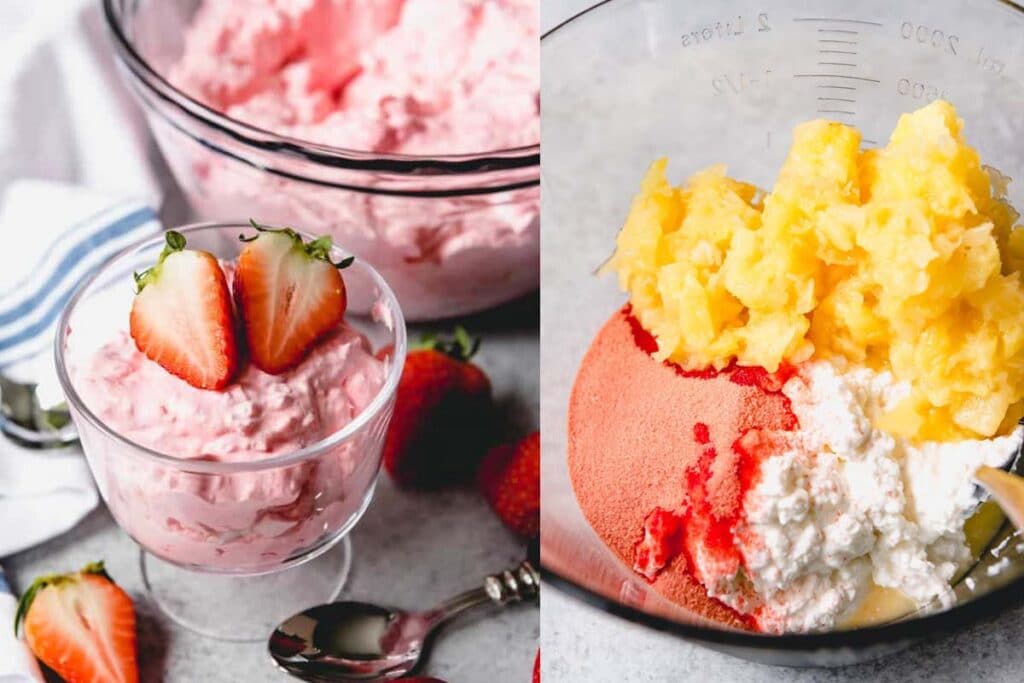 ---
SUMMARY:
Have you ever wondered what goes with beef stew? Making this delicious comfort food may already be enough for some. But combining it with the right side dishes can enhance the flavors of the dish even more.
The sides may be simple bread, rice, or potatoes. They could even be cheeses, fruits, and vegetables. It does not really matter which side dish you choose.
What matters is that you incorporate the flavors and textures you love.
Beef stew is comfort food on its own. Eating it with delicious side dishes will add new dimensions to the flavor profile of your stew.
The resulting taste in your mouth will seem like a party right up to the last spoonful.