Jump To Recipe
Elote Mexican Street Corn
Elotes are originally Mexican, but many Cuban restaurants, such as Café Habana in New York, have made it their own.
It doesn't matter whether you choose the dish at a Cuban restaurant, Mexican restaurant, from a street vendor or make Elote at home, it's fabulous.
While it may seem like nothing more than just grilled sweet corn with toppings, I assure you, it's far more than just that.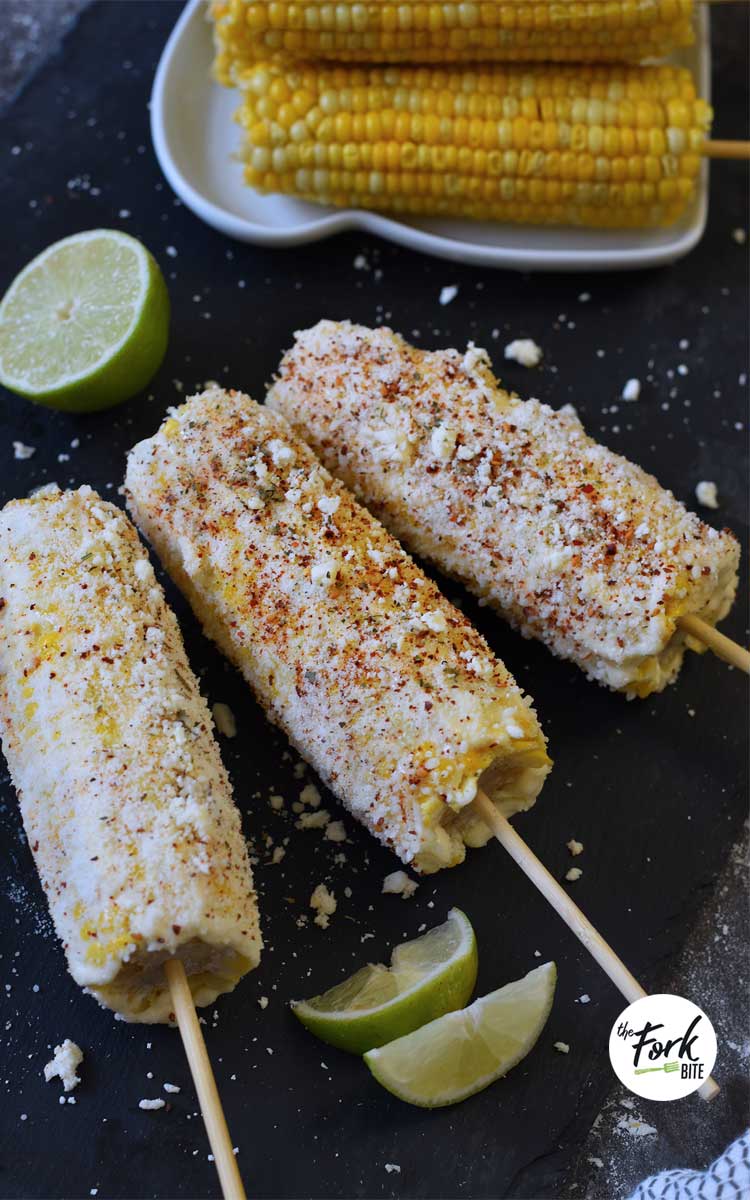 Not all fabulous foods come from the kitchens of great chefs and not all great chefs are in the kitchen of famous restaurants.
Some of the most delicious foods are part of rich ethnic culture and prepared for celebrations or family gatherings. Elote is one of those foods.
It's made its way to street carts in Mexico, as well as those in ethnic American neighborhoods and then moved on to some of the busiest restaurants in the world.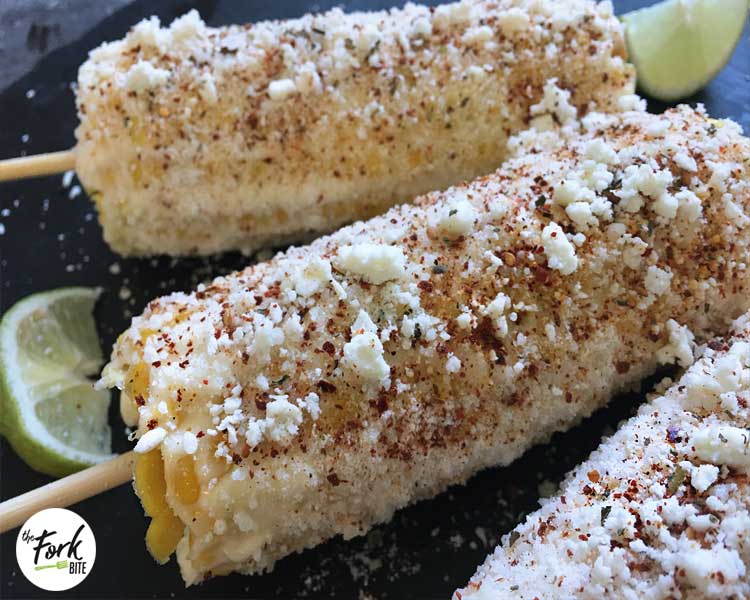 Each mouthful is a bit of heaven that you'll want to savor. In fact, you'll find you didn't make enough the first time you make it and leave your family begging for more.
Whether you make it just for the family as a special treat or serve it at outdoor gatherings, you'll be amazed at how fast this simple dish seems to disappear.
If you haven't heard of Elote before, it's nothing more than grilled sweet corn with a special topping and that topping is what makes all the difference.
There are many different recipes for this corn, most of them with small variations, such as using cilantro or sour cream, but my favorite uses only six ingredients; corn, mayonnaise, butter, cotija cheese or parmesan cheese, chili powder, and fresh quartered limes.
Read: Tortilla Burrito Bowl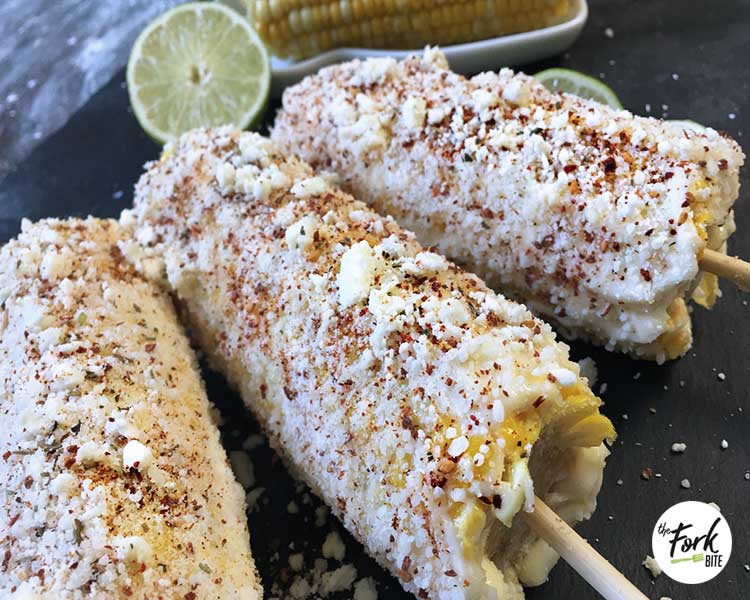 My mouth is drooling just thinking about it.
Elote - Mexican Grilled Corn
Category: Appetizer

Cuisine: Mexican

We all couldn't get enough of this corn. This is one of the best corn recipes you will eat!
8 ears of corn, shucked
1/2 cup melted butter
1/2 cup mayonnaise
1/2 grated cotija cheese (or Parmasan cheese can be a substitute)
chilli powder
8 wedges of lime
Instructions
Boil the Corn: 1st Option:

Fill a large pot about halfway with water.
Bring water to a boil. Add 1 or 2 cups whole milk and 1 stick of butter. Add the corn and reduce heat.
Simmer corn for 6 to 8 minutes. Remove the corn from hot liquid and let it cool down.
Boil the Corn - 2nd Option:

Place the corn and place in a large stock pot. Cover with water, add 1 tablespoon of salt, and place over medium heat.
Bring the water to a boil and cook the corn for 5-6 minutes.
Using a pair of tongs, pull the corn from the hot liquid and let it cool.
Grilling your Corn & Dress your Elote:

Preheat your grill to a medium-high heat.
Grill corn until hot and lightly charred all over.
Brush the corn with melted butter.
Spread evenly some mayonnaise on the corn.
Sprinkle the grated cotija/parmesan cheese over the corn.
Sprinkle some chilli powder over the corn. (Go easy with the chili powder if you can't tolerate too much heat). But definitely sprinkle some chilli powder, as this definitely adds a kick to the corn.
Squeeze a lime wedge over the corn.
Notes
(adsbygoogle = window.adsbygoogle || []).push({});
Nutrition Facts
Elote - Mexican Grilled Corn
Serves
Amount Per Serving
Calories
333.75 kcal
% Daily Value*
Total Fat 24.21 g
37.2%
Saturated Fat 9.44 g
47.2%
Trans Fat 0.49 g
Cholesterol 37.92 mg
12.6%
Sodium 102.55 mg
4.3%
Total Carbohydrate 30.29 g
10.1%
Dietary Fiber 3.73 g
14.9%
Sugars 4.88 g
Protein 4.7 g
| | |
| --- | --- |
| Vitamin A | Vitamin C |
| Calcium | Iron |
* Percent Daily Values are based on a 2,000 calorie diet. Your daily values may be higher or lower depending on your calorie needs.

https://www.theforkbite.com/elote-a-street-food-thats-loved-by-even-the-most-snobbish-of-food-elitists/