You probably know that eating oysters can be a little bit risky. You've also probably heard the adage that you can only eat oysters in months that include the letter "R." You do have to be careful. If they are not fresh, they can make you ill. So what about the oyster sauce? Does that go bad too?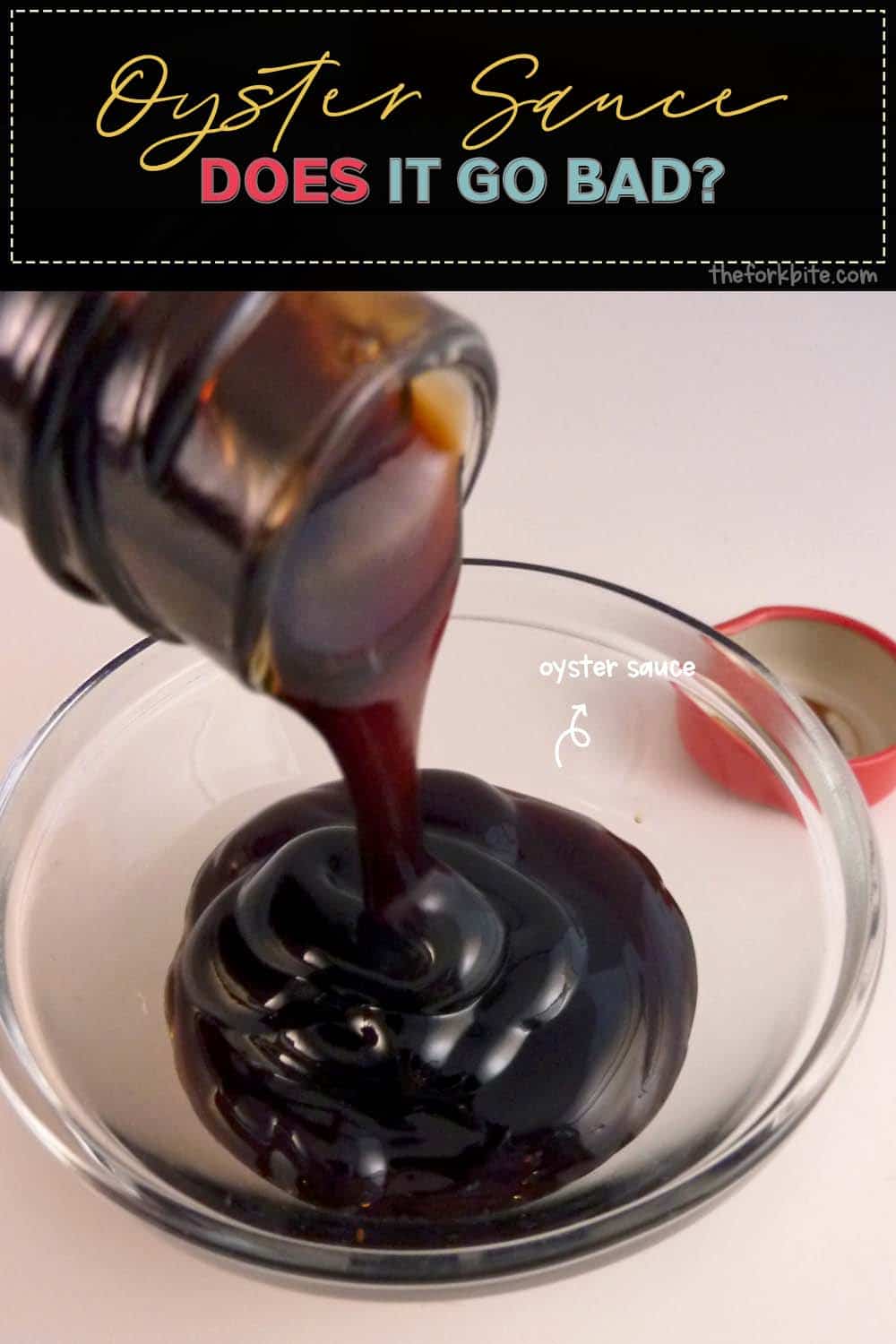 Jump to:

Here, in this article, I will explain all you need to know about the oyster sauce. How best to store it, how long you can keep it for, what the signs are that it is going bad, etc. Read on, and all will be revealed.
---
How To Store Oyster Sauce
You are probably au-fait with certain condiments like soy sauce and vinegar that do not need to be kept in a refrigerator once opened. You cannot say the same for oyster sauce, however. But let's not rush. Let us take it one step at a time and explain why.
First things first. Once you open a bottle of oyster sauce, it should be stored in a cool and dark environment. A shelf in an old-fashioned pantry is perfect, but any cupboard the remains cool and isn't overly bright will do.
The important thing is to keep it in an airtight container. The bottle you bought it in is fine as long as you screw the top back on tight. But if you bought it in a can, after opening, you should transfer any remains into a plastic or glass container that has a tight lid, and then refrigerate it.
One top-brand manufacturer - Golden Dragon - advises that you should refrigerate their products after opening, but that it is not absolutely essential. However, storing products like this at cold temperatures will extend their quality lifetime.
Other brands, like Maekrua, don't equivocate. The labeling on their products clearly says, "refrigerate after opening."
If you do leave an opened bottle of oyster sauce out at room temperature for a few days (maybe even a few weeks), it won't go off. Having said that, the quality will deteriorate more quickly than if kept in a cool environment, so refrigeration is probably best.
---
How Long Does Oyster Sauce Last?
Oyster sauce's shelf life depends on the "best before" date printed on the label on the bottle, and how you choose to store it. The ingredients used in making them are oysters, sugar, and spices. They are mixed and cooked together until the sauce caramelizes, and its consistency becomes thick, sweet, and savory.
Like almost any food, given enough time, it will go off. But whatever the "best before date" is in the bottle, you will still be able to eat it safely for some time afterward.
Whatever brand of oyster sauce we are talking about, the shelf-life of an unopened bottle will be between 18 and 24 months. Check the label on the bottle you have and bear in mind that it will still be edible for a short while once the date has passed.
Best before dates are also expressed as "best by" and "best if used by." They all mean the same thing. While it is always best to be aware of these recommendations and follow them where possible, it is not strictly necessary.
How long is oyster sauce good after opening?
The way you store your oyster sauce will impact how long you can keep it once the bottle has been opened. To get the maximum extension of time, keep the bottle tightly covered and refrigerated at all times.
According to the Foodkeeper app on the foodsafety.gov website, you ought to finish what's left in the bottle within three to six months. This is a general rule of thumb, but if you have one of the more superior brands, you can expect it to last for longer - up to a year or more, according to Golden Dragon.
It all boils down to that if you are uncertain about the quality of your oyster sauce, aim to finish the bottle within six months to enjoy the best flavor and quality.
How long does opened oyster sauce last in the refrigerator?
If the oyster sauce is kept in the fridge all the time once it has been opened, its quality will remain good for up to two years.
---
Is opened oyster sauce safe to use after the expiration date?
As mentioned above, it is quite safe to use oyster sauce after its expiration date, providing it has been correctly stored, and the bottle's integrity has not been compromised. However, you must also check to ensure there are no signs that the product has become spoiled.
You must also bear in mind that the "best by" dates that manufacturers print on labels are not there for safety reasons. They are only there to indicate for how long the product will retain its maximum, best quality.
---
How to tell if Oyster Sauce is bad, rotten or spoiled?
If you smell your oyster sauce and it has developed a strange odor, or if you taste-test it and the flavor is not as it should be, throw it away. Another sign that you should bin it is if you spot any mold appearing.
By following the best hygiene practices and observing basic food safety standards, you can avoid food poisoning.
Over prolonged periods, any oyster sauce will eventually spoil. Oxidization will cause it to become darker in color and stronger in flavor.
It will be at its absolute best when the bottle is first opened. If it is going bad, one of the first signs you will detect is the liquid beginning to separate.
Oyster sauce that has been kept a while after opening might change its color, consistency, and taste a little, but if it still smells okay and there is no sign of mold, it should be safe to use.
When the oyster sauce is made, manufacturers use cornstarch to thicken it. When you see water separating on the sauce's surface, it is an indication that is is old. You can stir it, but if that doesn't resolve the problem, throw it away.
Whenever food goes bad, your health is at risk if you consume it, so always keep a careful eye on self expiry dates and never forget to observe food safety.
---
How long is oyster sauce good for when prepared in a dish?
More often than not, the oyster sauce gets used and soaked up by rice, and you might ask yourself how long rice lasts for? A lot of dishes have many ingredients - especially Asian cuisine.
So when it comes to asking how long a prepared dish will remain good for, the weakest link will always potentially be the ingredient whose expiry date comes first.
---
Interesting Posts: