Condiments and sauces seem to find their way into the fridge never to see the light of day again. But how long can you store them? Read on to learn the complete guide. Condiments and sauces can take even the blandest tasting dishes and inject them with a flavor hit to liven them up. It's why so many of us keep these useful taste enhancers around for as long as we can after having opened them.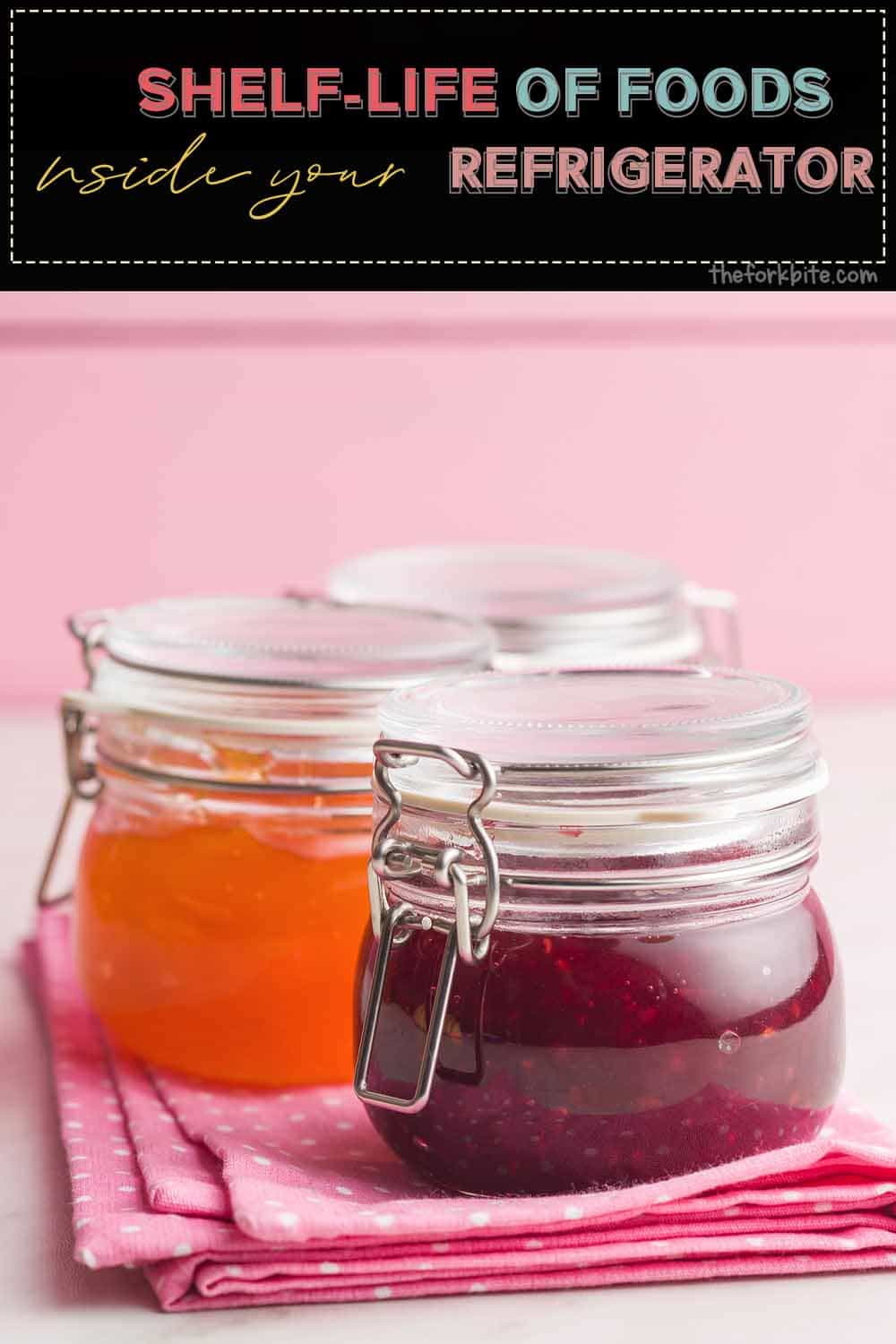 Jump to:
But how long can you store them?
When is it time to throw some of them away? I've been doing a little research, and I'd like to pass on to you, what will be some handy and exceedingly interesting information.
Are you a hoarder of condiments or sauces? Have you still got that wasabi paste tucked away at the back of your fridge? How about that ketchup that's been there for months? Is it even edible? When was it you refrigerated that barbecue sauce?
Lots of condiments and sauces seem to find there way into the fridge never to see the light of day again.
I have thrown together a list of the most-used condiments, and then, to establish how long you should be keeping them for, I have sought guidance from the Foodkeeper's guide.
The Foodkeeper's guide is the result of data gathered from several knowledgeable sources, including Cornell University's department of food science, the Food Marketing Institute, and the US Department of Agriculture. If these guys don't know what they are talking about, nobody does.
Now instead of relying on pot-luck to tell you when to ditch certain condiments, you can base your decisions on scientific facts.
With this new knowledge and reading dates of labels and using your eyes and nose to spot the tell-tale signs of badness, I will help you get your fridge in order.
---
What are "best before" dates?
Most people think that "best before" dates on bottles etc. are guides to safe eating. They are not. So, to what do they refer to?
"Best before" dates are all about the shelf life of an unopened product.
They are the cut-off dates after which a manufacturer believes the quality of the product inside the bottle will start to deteriorate. Up to that date, the maker is happy to promise that the product is in peak condition. After that date, they will not maintain the same promise.
But what it doesn't mean is that when a "best before" date is passed, the product will expire. Providing you store products correctly, they will remain safe and still enjoyable for a lot longer.
What is also a fact, is that once you open a condiment or sauce, the "best before" date is invalidated. But in terms of deteriorating or going off, when that happens is entirely dependent on how it is stored.
---
Complete guide to the shelf life of condiments and sauces
1

Eggs

Not many people appreciate this, but eggs have a wrong and right way up when it comes to storing them. When the manufacturer packs them, eggs are put into cartons with their large end uppermost. It is done to keep the yolk centered within the shell.
The www.eggs.ca website advises consumers that fresh eggs can be kept for as long as 3-weeks after their "best before" date with little or no loss in quality.
Although refrigerator manufacturers put egg-holder trays in the doors of fridges, it is not the best way to store your eggs. For one thing, the door space inside fridges it too warm.
According to egg experts, you should leave the eggs in the cartons. The containers are designed to stop smells from other nearby foods contaminating the eggs, and they offer the best protection from damage. So yes, refrigerate your eggs, but keep them in their cartons.
If you keep your eggs in their cartons, it also makes it easy to check their "best before" date, which is displayed on the outside of the container.
Although the "best before" dates are only approximations, you can check an egg's freshness by placing it in water. If it is fresh, it will sink. If it is not, it will float.
---
Why?
It's to do with the air inside the shell. The volume increases as the egg ages, causing it eventually to float. If you think your eggs may be on the verge of turning, hard boiling them will extend their shelf-life by one more week.
Let's now look at some other products, their "best before" dates, and how long after they've expired, they are still safe to eat.
---
2

Cheese

There are many different types of cheeses, and the shelf life can change depending on the specific variety. The Dairy Farmers of Canada's website tells us that fresh cheese can stay edible from two weeks to just a matter of days.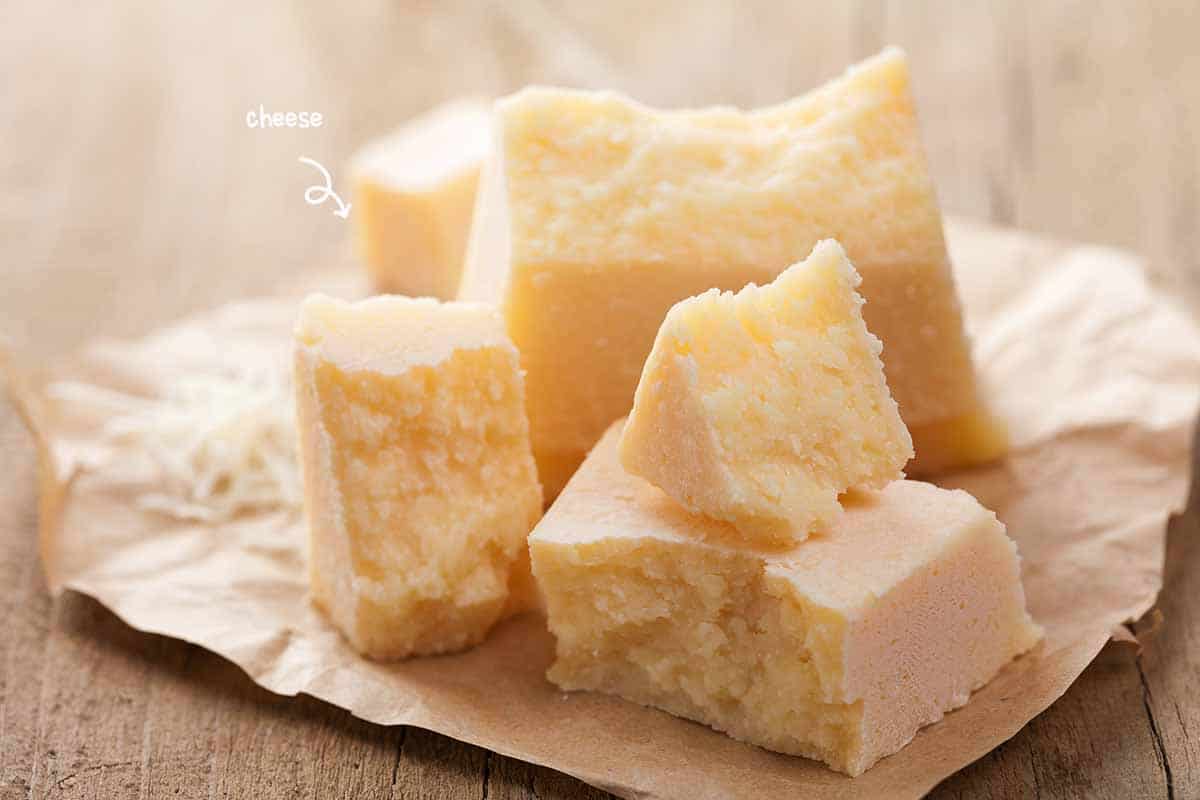 Soft varieties such a brie and camembert can stay ripe for one week while semi-softs like Havarti are edible for up to two to three weeks. Firmer cheeses such as Cheddar and Gouda can last up to five weeks, and harder cheeses like Parmesan can take up to ten months before they go off.
Cheese is susceptible to mold, and depending on what type of cheese it forms on, it may have to be thrown away. With hard cheeses, you can cut the mold off and eat the remaining unmolded cheese.
Depending on the type of cheese you have, mold may be a sign to throw it out. If the cheese is firm or hard, you can still eat it as long as you cut out the mold. To be on the safe side, you should cut out the molded section plus one centimeter of the surrounding area.
If mold forms on soft or shredded cheese, its recommended to discard the entire cheese.
---
3

Tofu

Tofu is coagulated milk. As a milk product, it is, therefore, perishable and ought to be stored correctly. Once a pack of tofu has been opened, it will keep for about two to three days.

The best thing to do with it is to store it in water. It will help the product retain its moisture content and give it a better consistency and taste. It explains why many manufacturers pack their tofu this way.
---
4

Salad dressing

Most bottled dressings and condiments, including salad cream, have "sell-by dates" printed on the labeling. The majority of these dressings will still be good, something like a couple of months afterward.

However, there are many different dressings, and each one has a different set of ingredients, which can have a bearing on a product's shelf life.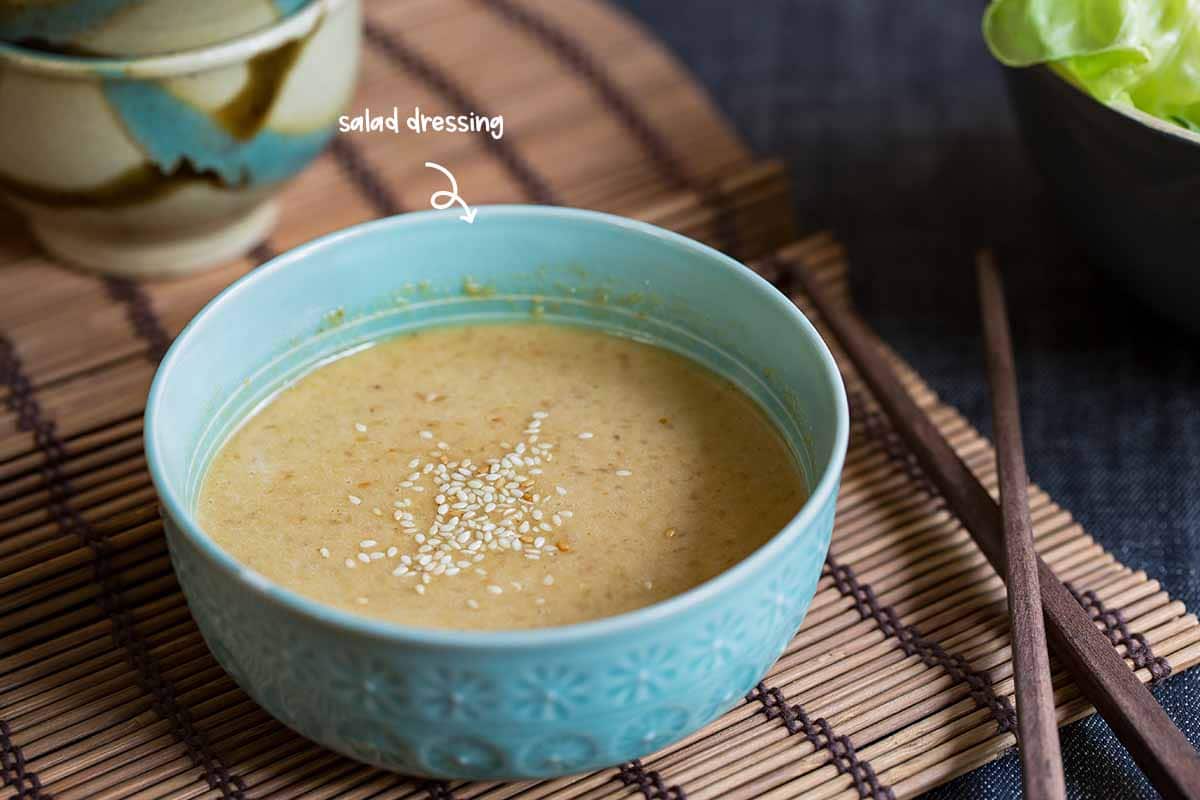 As a rule of thumb, dressings based on mayonnaise will go bad before dressings based on oil. For example, Caesar and Ranch dressings may remain fresh for around one to two months, whereas, Balsamic and Italian dressing can stay okay for three to four months after their "best before" dates.
But whether we are talking mayo or oil-based dressings, once opened, they should all be refrigerated.
Homemade dressings are a little different. Generally speaking, they can be kept in a fridge for round about two days. The advantageous thing about making your dressings is that you make them in small quantities, as and when you need them.
---
5

Mayonnaise

Once you have opened a jar of mayo, it will last for about two to three months if you store it the right way. The right way is to keep it in your fridge. There are lots of different opinions on the shelf-life of unopened mayonnaise. Some people say it will last one week after its "sell by" date; others give it as long as four months.

You can tell if it is going off because it will start to turn yellow, and it will become thicker, and lumps will begin to form in it.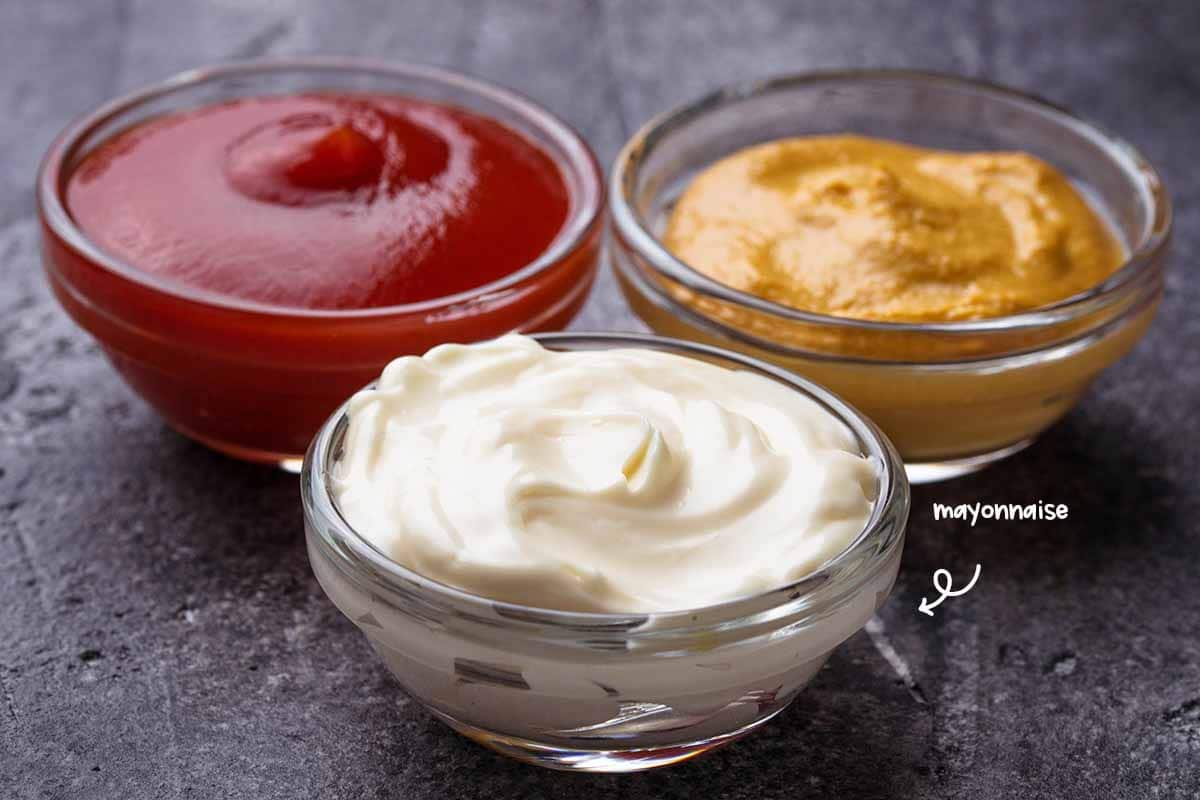 ---
6

Peanut butter

The shelf life of peanut butter varies depending on whether it is regular or natural. Regular peanut butter has a long shelf life. After opening, it can last unrefrigerated for three to four months, but if you keep it in the fridge, it can last for six to eight months.

The shelf-life of natural peanut butter can be extended two to three months after its "best by" date when unopened, and after opening, it should be kept in a fridge allowing it to last five or six months.

An indication that peanut butter has gone off is when it becomes hard and dry. The color usually becomes darker too. When you smell it, that lovely peanut smell may have disappeared, and it might smell rancid.

Natural peanut butter tends to have oil to separate after a while because there are no stabilizers. A quick stir will soon mix it back together again.

With regular peanut butter, however, oil separation usually means that the butter has gone bad.

As far as storage is concerned, you can keep regular peanut butter in a pantry, but the natural variety needs to be refrigerated.

Whichever type of peanut butter you have, both will benefit from lasting longer by being stored in a fridge.
Pro Tip:
Writing the date you open a bottle or jar on its lid using a permanent marker will help you keep tabs on how long they can be kept.
---
7

Ketchup and Mustard

Ketchup and mustard both have extra long shelf lives. When unopened, they will remain in good condition for approximately two years.

Mustard will last even longer - up to three years if stored in a cool pantry.

After being opened, ketchup and mustard can be kept in the fridge for a year. They won't lose too much flavor, but their colors will darken.

You might want to ditch them as they won't look so appetizing when served, especially guests. Refrigerating them will extend their shelf life, but they should remain in the containers they were bought in, and their tops should be tightly closed.
---
8

Yogurt

You can store yogurt, unopened in your fridge, and its shelf life will extend by between one and three weeks past the "best by" date on the outside of the carton. The reason it's between one and three weeks is down to the type of yogurt it is.

Some yogurts contain small pieces of fruit, and these will last for seven to ten days.
Plain yogurt, on the other hand, can be kept for as long as three weeks. Of course, you can freeze yogurt too. Frozen yogurt is good for between one and two months when kept continuously in the freezer.
All dairy products ought to be kept in a refrigerator. If you open a carton of yogurt, you can still keep it for a few days longer, providing you reseal the foil top or transfer the contents to a container with a tight-fitting lid.
If mold starts to form on the yogurt, that is a clear sign; it should be thrown away. Don't just scoop out the moldy bits you can see. It is probably contaminated throughout. Throw the whole container away.
Yogurt contains live, good bacteria, but as it ages, these bacteria die off, and that is when mold begins to grow.
---
9

Soy sauce and oyster sauce

These are ingredients often used in Asian cuisine. Luckily, they do have a reasonable shelf-life.

If unopened, soy sauce can be kept indefinitely, and even when it has been opened, if you screw the top back on tightly and refrigerate it, you can keep for a further two to three years.

The unopened oyster sauce will keep for a year after the printed date has expired, and if opened, will remain good for another six months.

Both oyster and soy sauces are best kept in the fridge after they've been opened to preserve the best taste.
---
10

Relish

You can keep relish for an incredible 30 months after buying if you store it in a pantry. If you refrigerate it after it has been opened, you can keep it for nine months. Admittedly, this has to be the Methuselah of the condiment, sauce world?
---
11

Pickles

Pickles are more of a side dish than a condiment, but if you are into them, you're in luck. An unopened jar of pickles can be kept in a pantry for up to one year. After opening, however, they should be consumed within three months.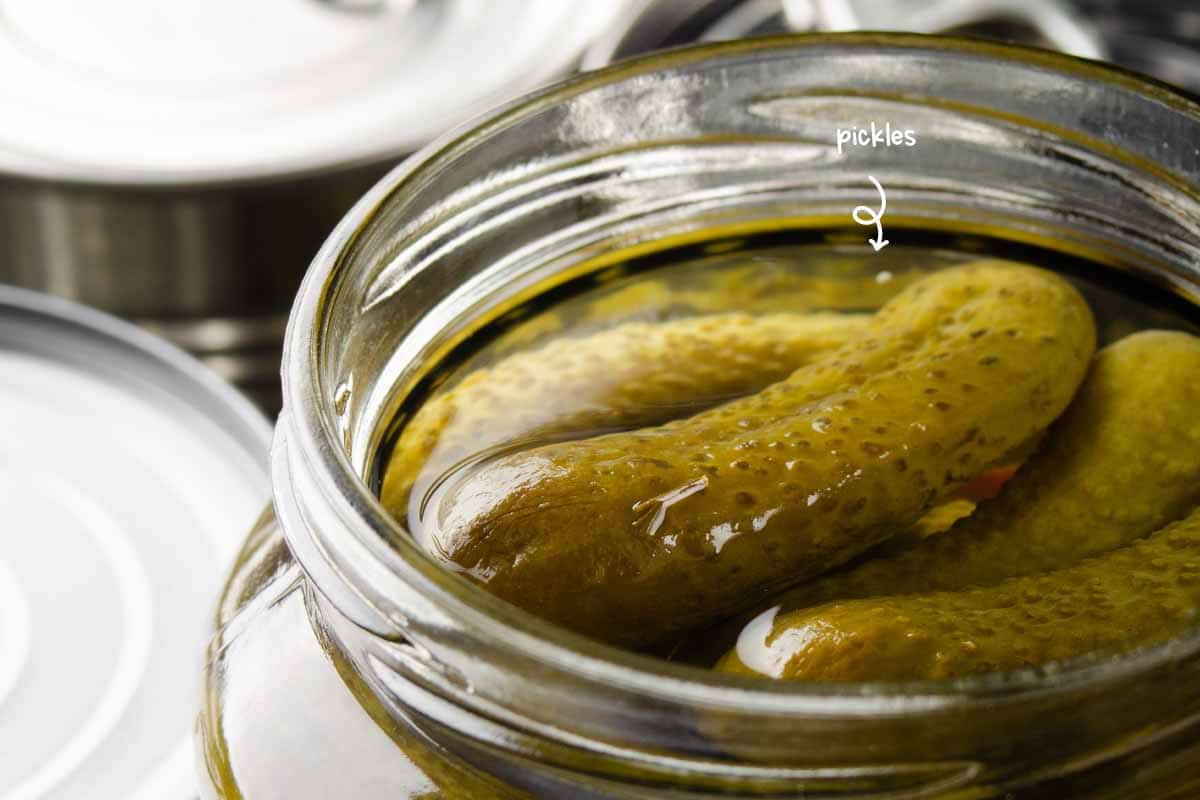 ---
12

Sauerkraut

Like pickles, sauerkraut is not a condiment or a sauce; it is a side-dish. However, it is beloved by many, not least for dolloping on hot dogs. If you haven't yet tried it, you don't know what you are missing.

You can keep an unopened can of sauerkraut for between 12 and 18 months if you store it right, but only if the can is not dented or swollen, or showing signs of rust, according to the Foodkeeper app. However, after opening, it has to be devoured - within five to seven days.
---
13

Spices

I don't know about you, but I hate bland food. I always prefer something that will grab hold of my tastebuds and give them a good rattle. I have a dedicated spice cabinet in my kitchen full to the brim with various herbs and spices; things like cardamom, powdered cilantro, cumin, garlic, nutmeg, and turmeric to mention but a few.

Powdered spices have a shelf life lasting two or three years, whereas whole spices like cloves, black peppercorns, star anise, etc. will last up to three to four years.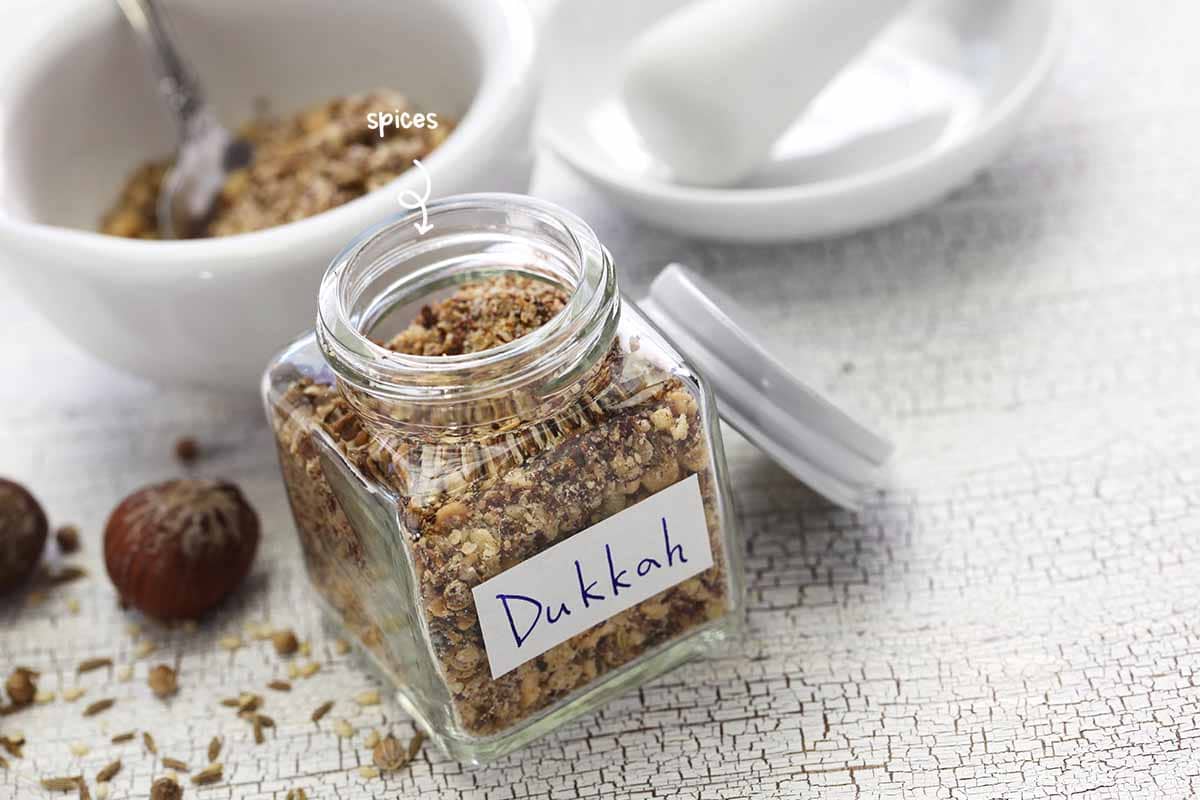 ---
14

Barbecue Sauce

What better sauce to accompany chicken wings, meatballs, pizza, and ribs, than good old BBQ sauce? It's what summer is all about. It usually doesn't last out the summer when I buy it, but if I see a deal for more than one bottle, I know I can store one unopened in my pantry for a whole year.

That's next year sorted out at this year's price unless, of course, I broach the second bottle too. If I do, I am safe knowing that it will be okay for another four months.
---
15

Salt

Our ancestors used to use salt to preserve food, extending how long it can be kept. That's because salt lasts forever. Perhaps I exaggerate a little. The Foodkeeper app is a little more reserved, saying it lasts indefinitely.
---
16

Chutney

Chutney is so yummy. It pairs with so many foods. Storage-wise you can keep it unopened for a year, and once you've broached the jar, it will remain scrumptiously tasty for between one and two months.
---
17

Honey

The stuff that those busy little bees make will keep fine for an astonishing years after you buy and still be as good as you opened it. Meaning, well-stored raw honey never gets expired or spoiled. Did you know that raw honey is a superfood? Knowing how long it lasts, if you see a good deal, you can stock up on it with impunity.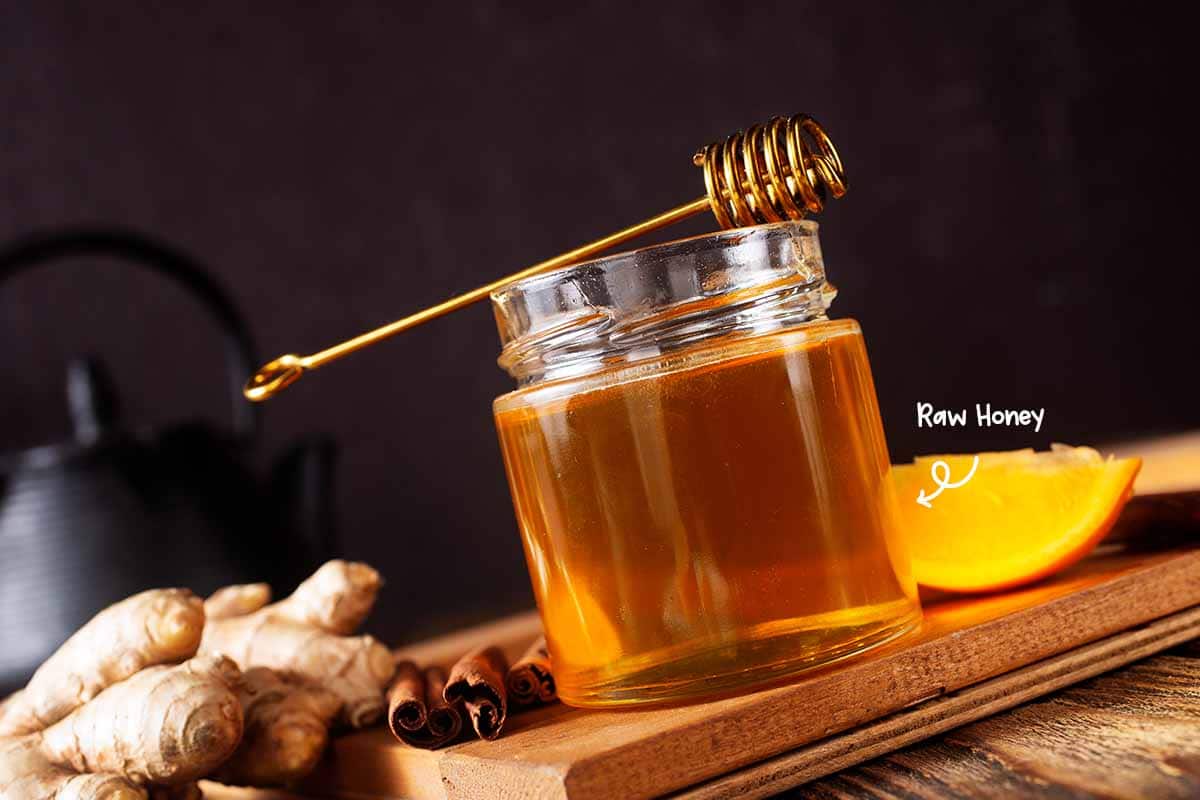 ---
18

Worcestershire

Knowing how to pronounce the name of this condiment is a lot harder than tasting it. It's one of those weird Brit spellings. Whatever. It imparts great flavor to so many things, and it will keep for up to a year.
---
19

Hot Sauce

No decent household should be without hot sauce in the pantry or fridge, whether it's Sriracha or some other brand. You can keep them all in your fridge for up to six months.
---
20

Jams, jellies, and preserves

When unopened, these little babies will remain edible anywhere from 6 to 18 months, depending on their ingredients. Even after you've opened one, it will stay good for somewhere from 6 to 12 months.
---
21

Olive and/or vegetable oil

These oils ought to be used within 6 to 12 months of purchase. Once opened, store them in your pantry for anywhere from three to five months.
---
22

Pesto

Pesto is not just great with pasta. It also works brilliantly with pizza and sandwiches. Its best kept in the fridge. Unopened, it will last for up to six months. But when you opened it, beware. You ought to eat within three days.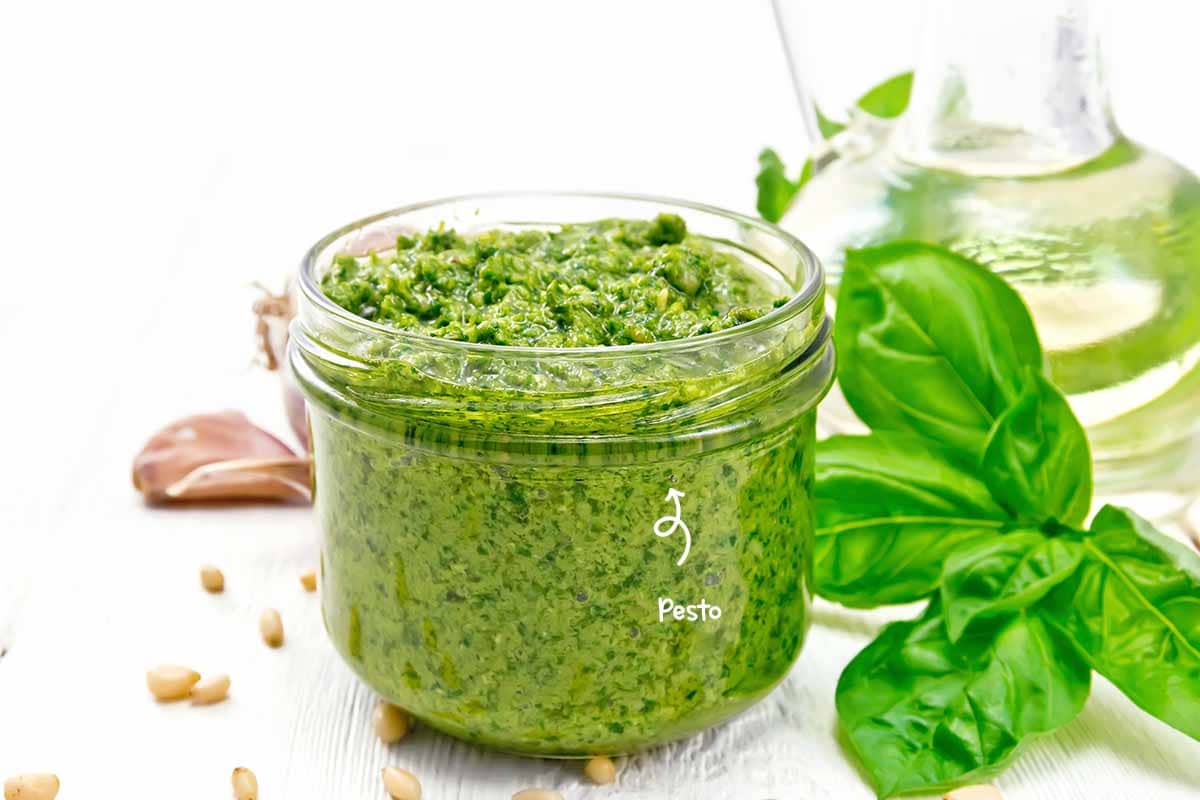 ---
23

Vinegar

Vinegar is another condiment that stores wonderfully well. You can keep it for as long as two years after you bought it.
---
24

Miso

Yum, yum. I love miso soup, and you can refrigerate it for up to one year according to the Hikarimiso site.

I've read some peeps about their miso paste that have survived in their refrigerator for several years and still tasted ok. It makes sense to me, considering that Miso is a fermented food item, and it is a preservative that can be kept over time due to its high salt content.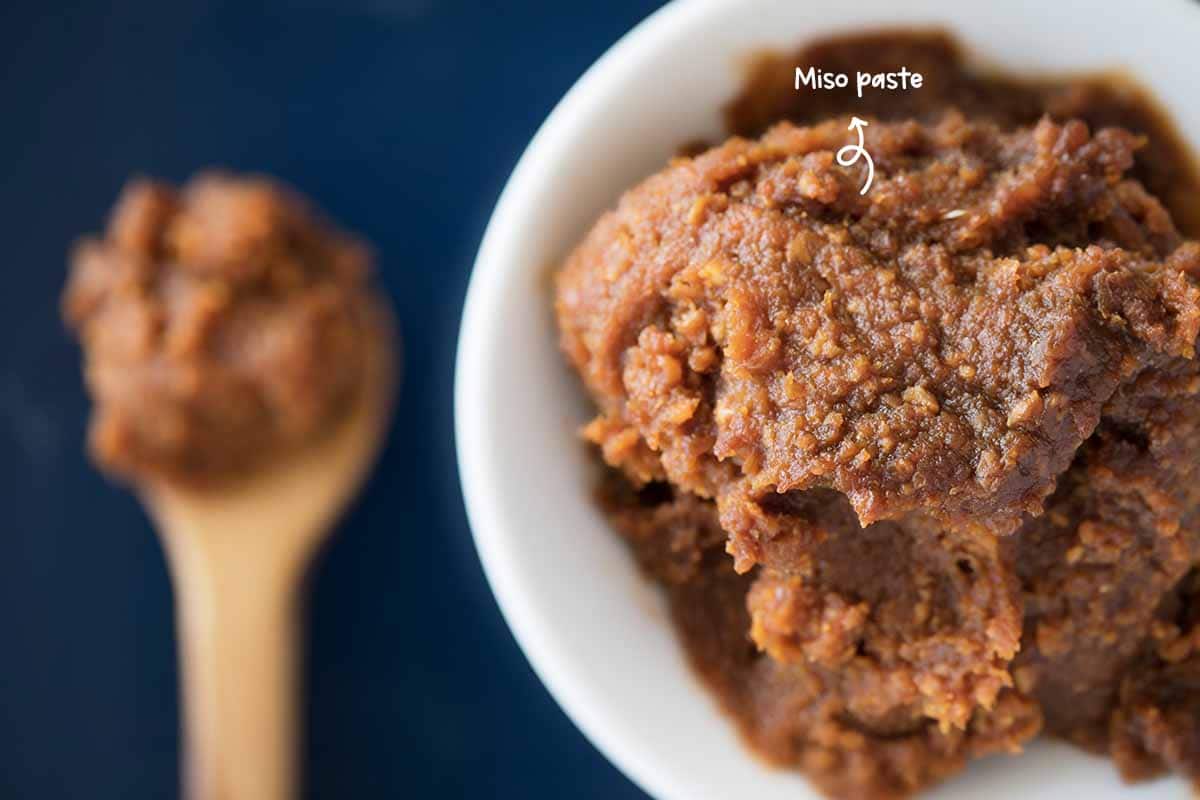 ---
25

Black Bean Sauce

If you love cooking Chinese at home, black bean sauce is a must. Before being opened, you can store it for up between 18 and 24 months. After opening, it will still be okay to use for three to six months.
---
26

Nutella

Who in their right minds wants to store this gorgeous stuff for weeks and months anyway? Seriously, if you need to store it (maybe you bought a bumper pack?), you should check its expiry date.

Unopened, you ought to aim to eat it within two months of purchase. After opening, you need to eat it within a month.
---
27

Syrup

Syrup seems like it could last for a long time, but it should be consumed within a year of purchase. If you refrigerate it after opening up the bottle, the syrup will be good for six months after that.
---
28

Tahini

Tahini is a paste which is made from sesame seeds. It is one of the ingredients in hummus but is also used in its own right as a flavoring.

You can keep it for one year unopened, or three weeks after opening if you keep it in your fridge.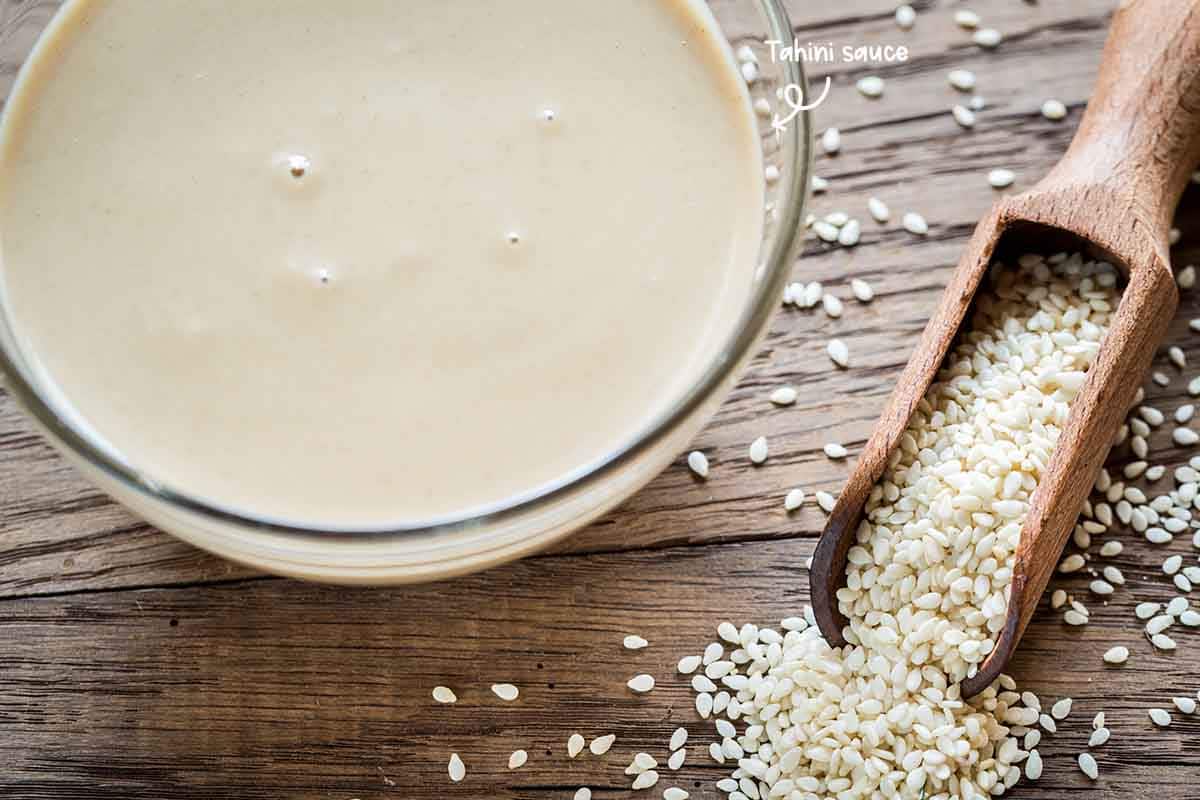 ---
29

Sour Cream

Sour cream is great when you spread it on your tacos and put a dollop into soups. It gives everything a lovely, slightly tart, and creamy taste.

It doesn't last long, though; in fact, once you've opened it, you need to keep strictly to the use-by date printed on the carton.

You cant freeze sour cream as it will turn clumpy and watery once thawed. Discard asap when it smells funky, and molds appear.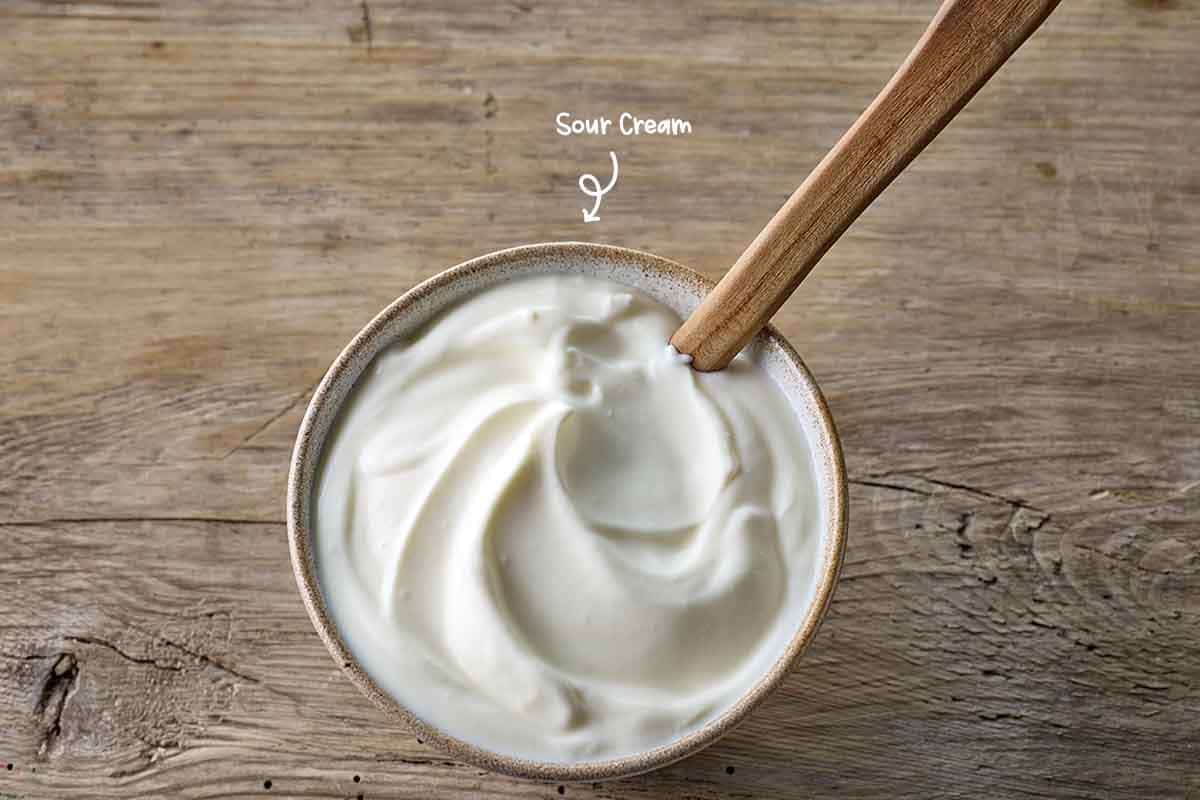 ---
30

Guacamole

How long is guacamole good for in the fridge? Guacamole is another one of things that might be described as a "side" rather than a condiment. However, you prefer to categorize it, will only stay fresh, unopened for a week or two at the most, and after opening, use it up within one or two days.

Squeeze a lemon or lime on top before storing guacamole and cover it with a cling wrap while pressing it directly on the surface to get rid of the air underneath.

Don't worry if your guac turns brown on top; just scrape that part off and mix again.
---
31

Whipped Cream

People buy whipped cream for an express purpose, and its one they intend to fulfill sooner rather than later. If your plans change for whatever reason, it's good to know that you can keep it in the fridge for as long as three to four weeks.

I normally freeze the whipped cream in an airtight container to extend the shelf life for about four months. However, it may separate and won't whip well when thawed. Just ensure you leave at least half an inch headspace at the top since it expands when frozen.
---
32

Butter

Butter is the stuff of life. You can store in the fridge for up to three months after purchase. When stored inside the fridge, keep butter away from pungent foods like onions, etc as butter tends to take on the flavor of other foods. If your butter has developed an off-color or smell, its time to toss it away.
---
33

Coconut oil

Coconut oil is very popular with many people from a health point of view. It can help to lower cholesterol, aid digestion, and boost your immune system.

Because it can be stored in your pantry for up to three years, this is another item that you can buy in advance and take advantage of any price deals for quantity. The only thing you should know is that if you refrigerate it, it might make it less easy to use.
---
It's not Springtime, but maybe your fridge needs a good Spring clean anyway?
If you are going to have a "sort out," remember that shelf-life and best-before dates relate to specific, individual items. They cannot be applied across the board.
Look at each item in its own right. If you have any doubts about its freshness, throw it in the bin.
---
Related interesting sauces