What is the secret to a great Pad Thai? I am so glad you asked. The answer is simple, the secret is in the sauce! Guess what? Pad Thai sauce is quite easy to make and stores well in your refrigerator.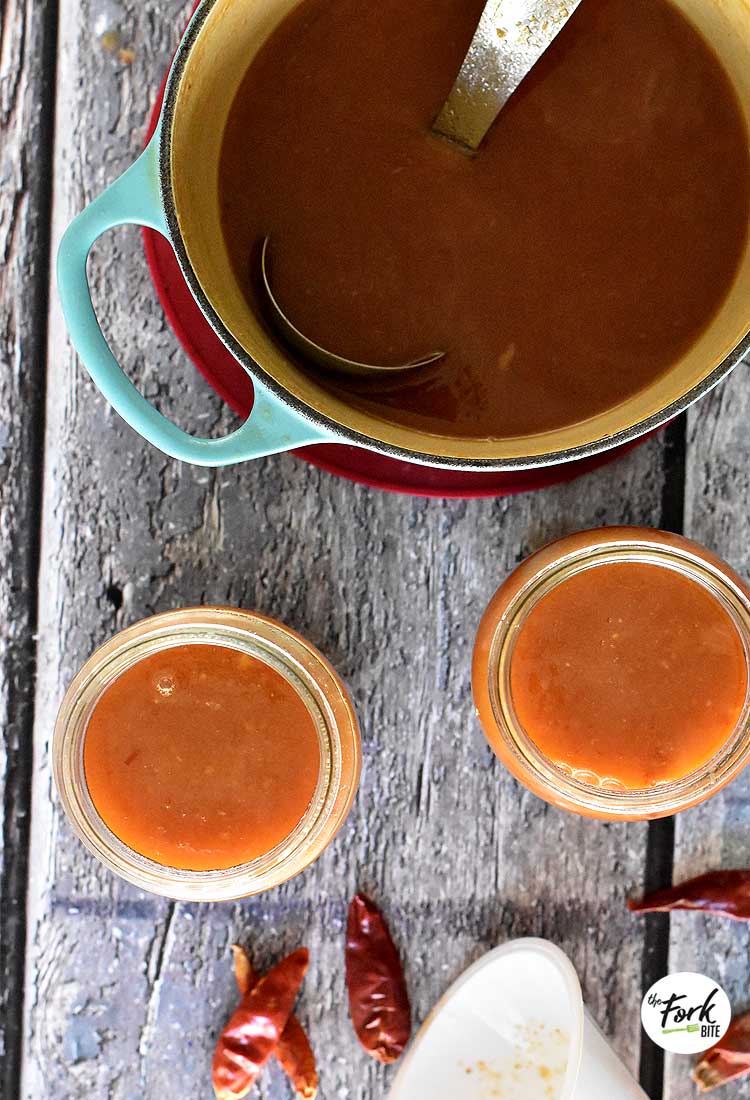 Take the time to make a great sauce now, which will significantly reduce your Pad Thai cooking times.
Who knows, you may be a lot like me and enjoy the flavor of the sauce so much you add it to your stir-fry as well!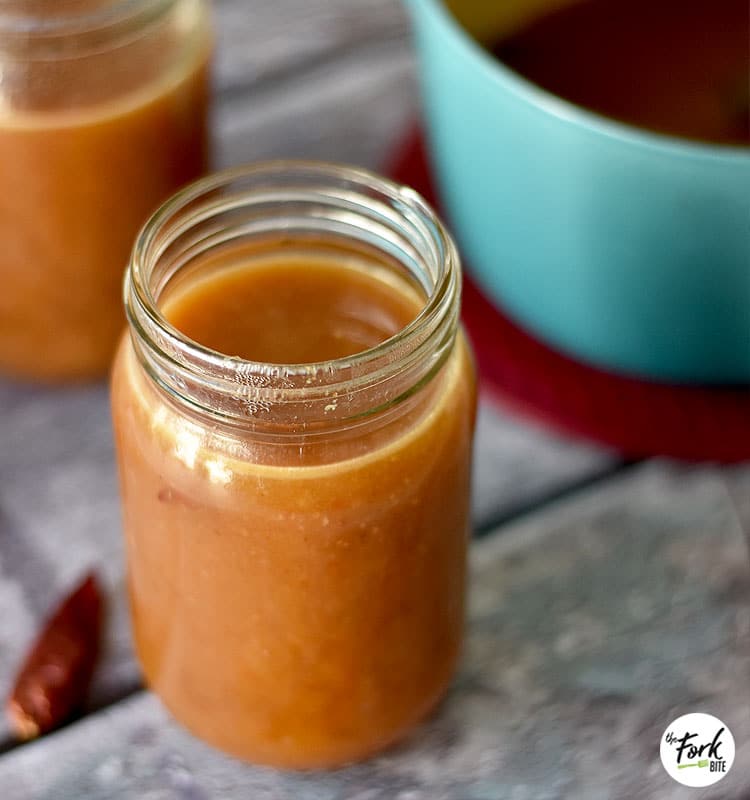 Do you want to create the best Pad Thai sauce? Of course, you do and to do that, you want to start with fresh shallot, garlic, and large dried chili pepper (soak in the water ahead of time).
You will use a food processor or a blender to create a paste out of these fresh ingredients, which are the base of the sauce.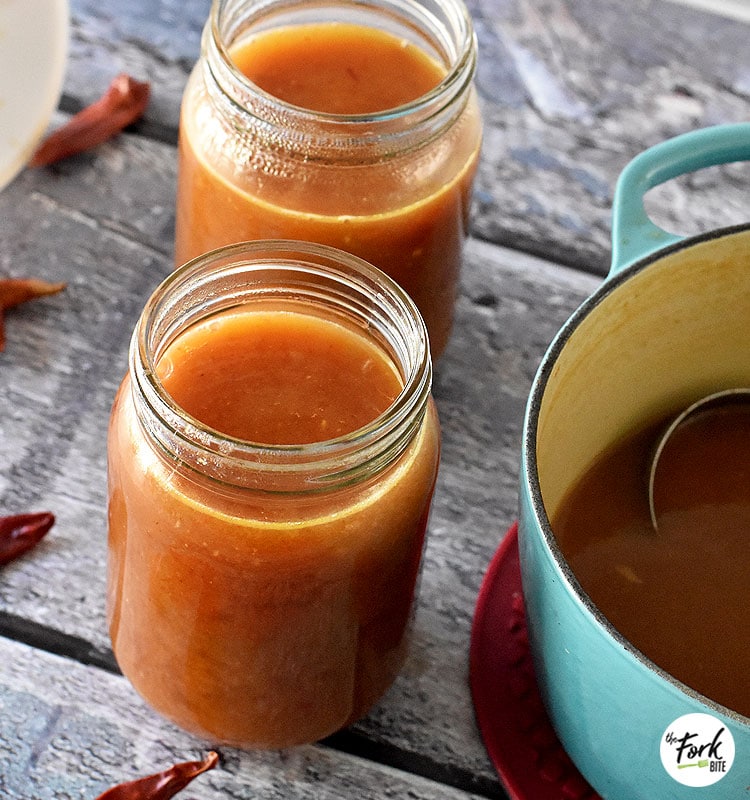 Die-hard fans of Pad Thai sauce will tell you palm sugar and tamarind concentrate, but it must be said that these can be difficult to get your hands on.
Some will be fortunate enough to have an Asian supply store readily at hand, but for everyone else, here are substitute ingredients for Pad Thai Sauce if you tamarind concentrate isn't available :
Whisk together ingredients. Serve several tablespoons over pad thai.
Very Important: For the Tamarind Concentrate
This is the Tamarind I used for this recipe and I bought it from 99 Ranch market. At first attempt, my Pad Thai Sauce tasted so sour/intense and not even close to a Pad Thai dish when I followed the recipe to a T from one of the popular FB and Youtube videos.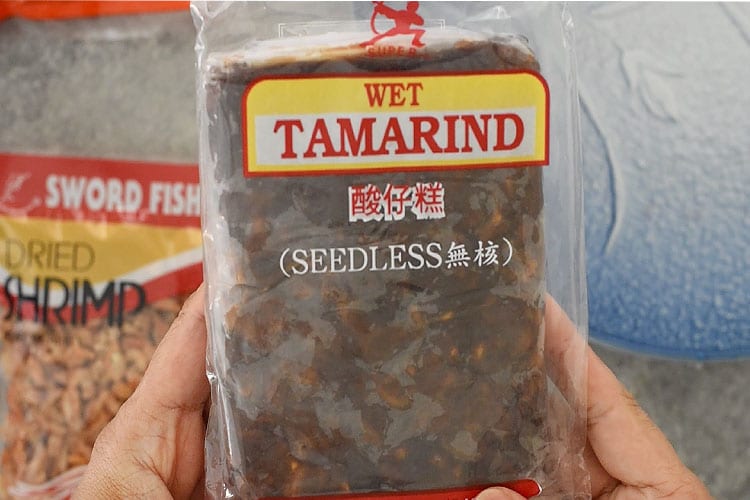 So, I tried to puree this tamarind concentrate in a blender (the whole pack) and added 1 cup of water.
The result was much better than my first attempt, now I realized that lots of recipes that I tried to re-create at home, I basically end up modifying the measurement of the ingredients as the results are either too salty or bland.
Click here for the Pad Thai Recipe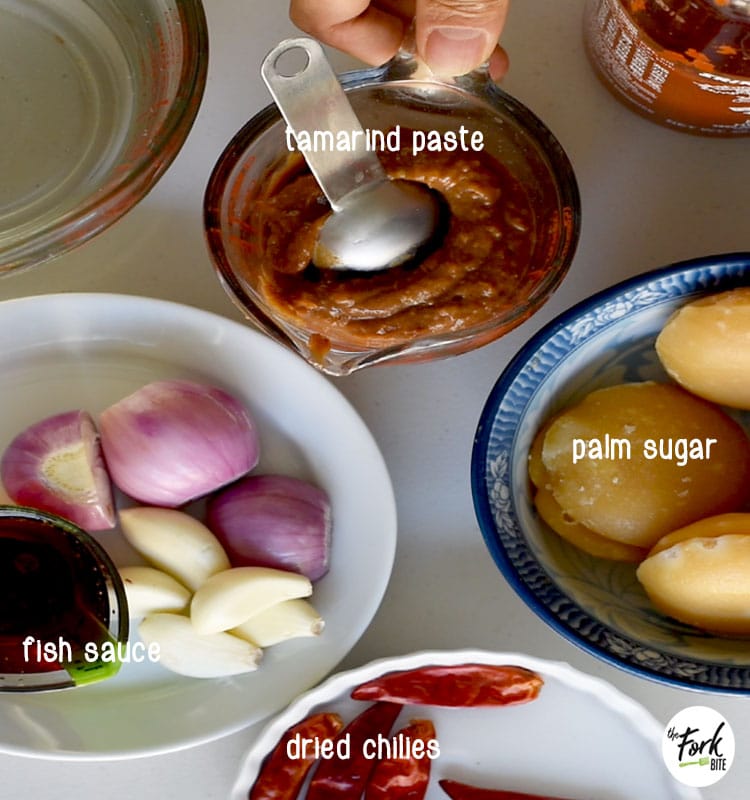 Perhaps the best thing about creating your Pad Thai sauce is the many variations you can make on the recipe. It is an easily adaptable item and people from all walks of life tweak it to make it their own. Think of it as the meatloaf of the Asian food world!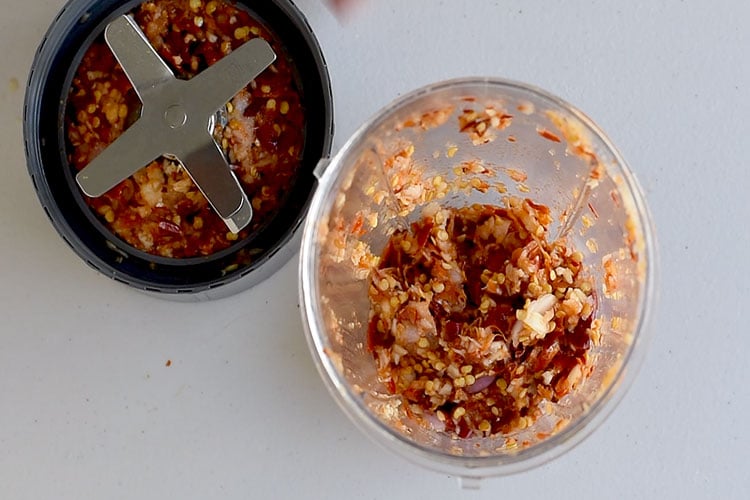 Final Thoughts
If you enjoy this dish when you visit your favorite Thai restaurant, why not spend some time creating your very own recipe? There is nothing hard about the process and the resulting sauce will easily keep in your refrigerator for a month. Enjoy Pad Thai anytime!
Watch How to Cook the Pad Thai Sauce Below 👇👇
Pad Thai Sauce
Category: Entree

Cuisine: Asian, Thai

Enjoy Pad Thai anytime using this Pad Thai Sauce. This perfectly sweet, tangy , a bit salty sauce with a little kick of spice is so easy and quick to make so you'll have a perfect dish every time.
4 cups water
6-8 tbsp tamarind paste (See Notes)
8 discs palm sugar (16 oz)
4 tablespoons fish sauce
1 tsp salt
2 small shallots
4 cloves garlic
1 tbsp cooking oil
2 large dried red peppers (rehydrated) or 6 small dried chilies
1 tbsp Sriracha sauce (optional)
Instructions
You can Watch the Video Above

Puree the tamarind concentrate using a blender. Add the whole pack + 1 cup of water to make a Tamarind paste.
Rehydrate the dried chilies overnight by soaking them in water to make them soft.
Place the shallots, garlic and the rehydrated dried chilies in a blender to make a paste.
Heat the oil over medium heat. Stir fry the shallot/garlic/chili paste for a minute to infuse the aroma.
Now, you can add the water and let it boil.
Once the water is boiling, you can add the palm sugar disc. It may look like a lot of sugar but Pad Thai dish is always sweet, sour and salty.
You can lower the heat now and add the fish sauce, the salt and the Tamarind paste. I added around 8 tbsp of tamarind paste but you can adjust yours to 6 tbsp, it depends on your taste.
Give them a good mix allowing the palm sugar to dissolve thoroughly.
Try sifting the Tamarind paste and use a spoon to dissolve or blend well in the mixture.
This final step is optional, I added the Sriracha sauce to give the sauce a nice color and taste much better.
Once all the ingredients are melted and blended well, transfer the mixture into a bottle container. Let them cool cool down and store in the fridge for future use.
Notes
For Tamarind Concentrate: The level of tartness of the tamarind concentrate that I bought was too strong, so I tried to puree it in a blender. Use the whole package ( as per picture above) and add 1 cup of water to make a Tamarind paste.
Nutrition Facts
Pad Thai Sauce
Serves
Amount Per Serving
Calories
468.39 kcal
% Daily Value*
Total Fat 3.22 g
5%
Saturated Fat 0.27 g
1.4%
Trans Fat 0.01 g
Cholesterol
0
Sodium 1271.6 mg
53%
Total Carbohydrate 112.64 g
37.5%
Dietary Fiber 1.27 g
5.1%
Sugars 107.2 g
Protein 1.77 g
| | |
| --- | --- |
| Vitamin A | Vitamin C |
| Calcium | Iron |
* Percent Daily Values are based on a 2,000 calorie diet. Your daily values may be higher or lower depending on your calorie needs.

https://www.theforkbite.com/pad-thai-sauce/