What goes well with Mac and Cheese? To help you out, I compiled 15 tasty side dishes to complement your mac and cheese. Side dishes should be light, low-fat, and preferably a bit sour, to counterbalance this rich and heavy dish.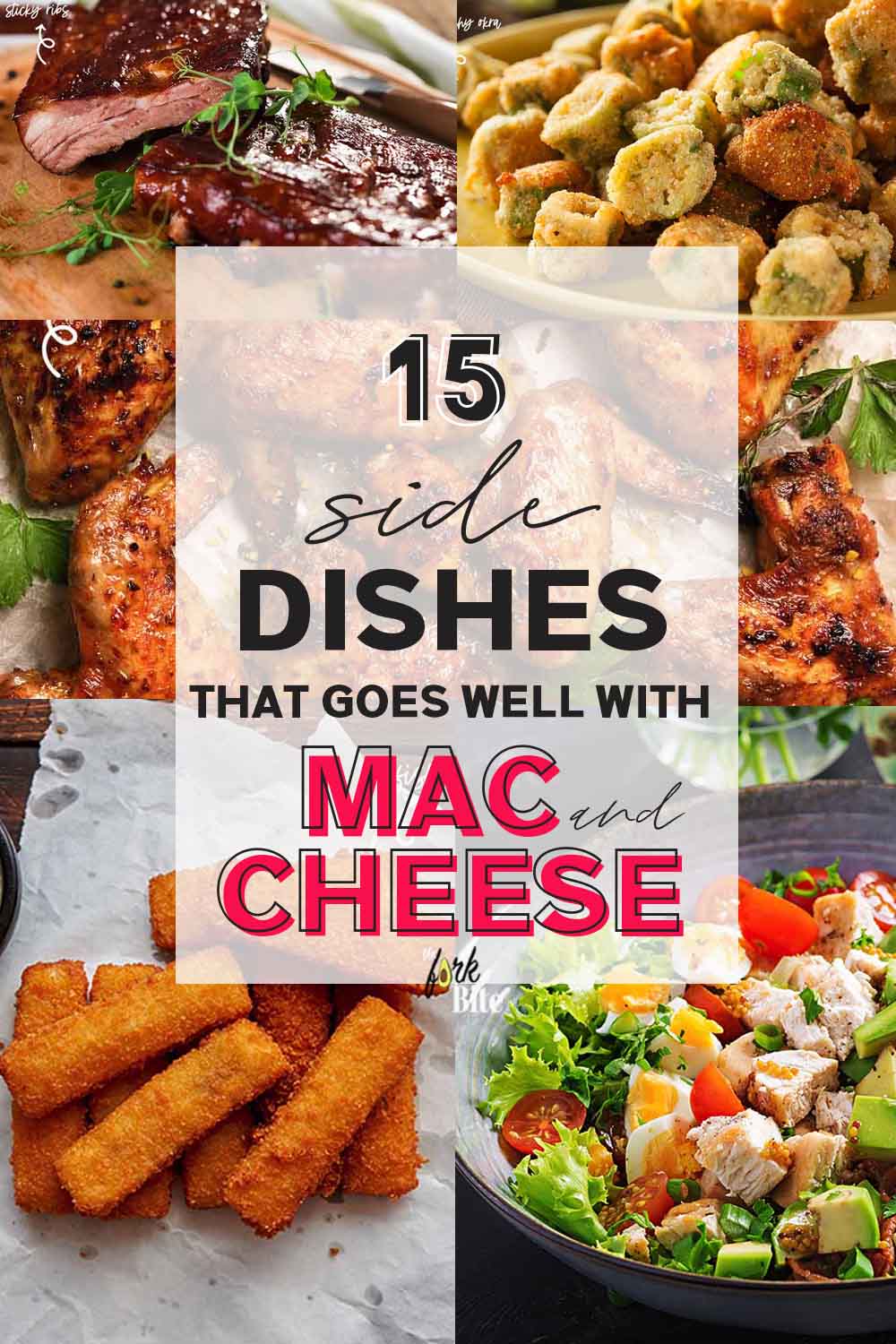 Jump to:
Whenever I hear, "mac and cheese," my mouth waters, the thought of having that creamy pasta with soft macaroni, smothered with at least one type of gooey cheese on my plate brings back my childhood again.
I remember the smell of this delicious snack each time my mom made it. She would add a few of her special touches based on the occasion.
Mac and cheese is decadent but straightforward. It always satisfies your cheese cravings. Yet, even as every bite fills your mouth, mac and cheese still need something else to make it transform into a full meal.
It's traditional for many to just have mac and cheese as a side dish, especially during special occasions like Thanksgiving. It's nice to have it occupy only a small portion of your plate during a feast, but don't you think mac and cheese deserve to be the star of the table?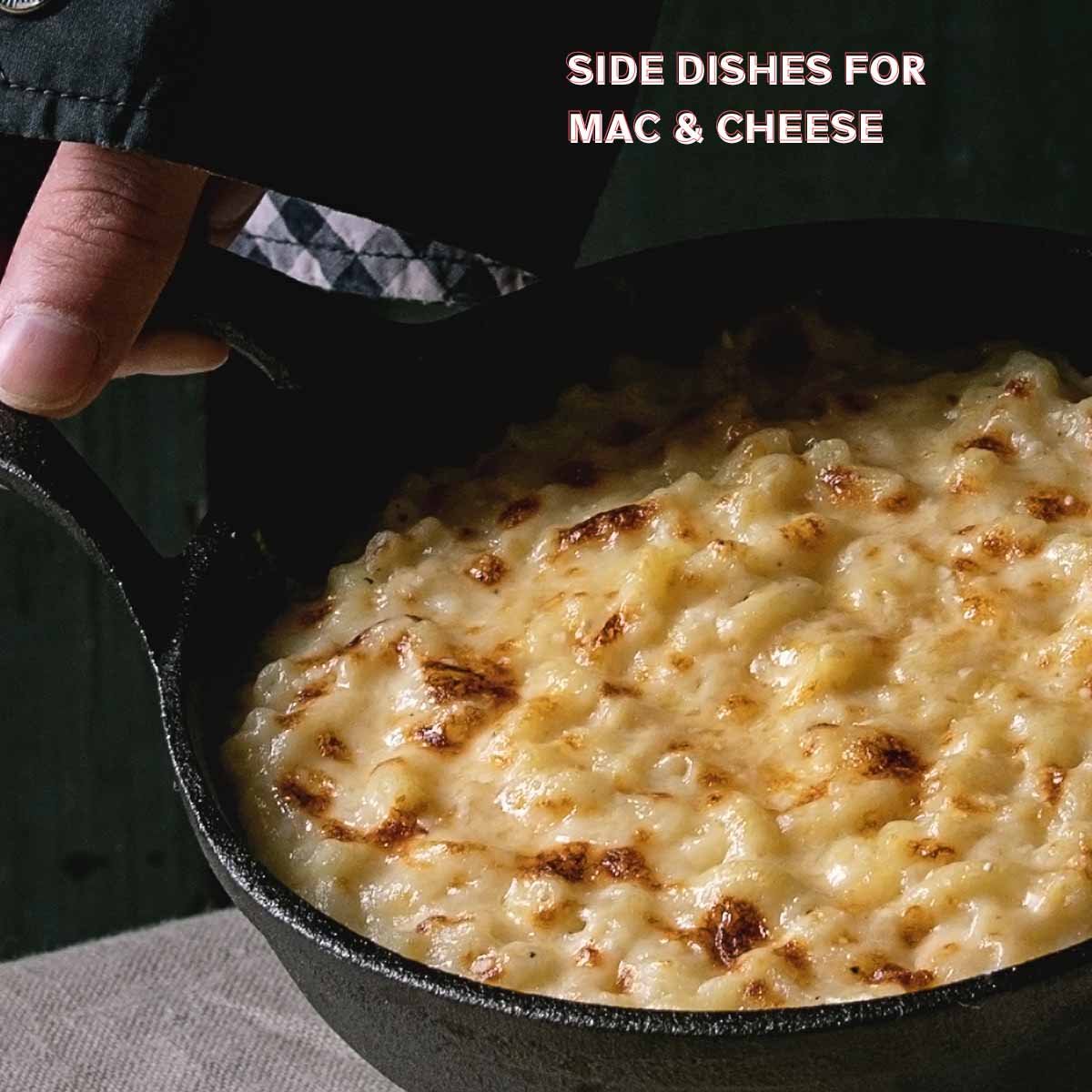 I often think about how underrated mac and cheese is. Perhaps it's time to look at this cheese and decadent dish a bit closer and think of ways to make it the main event of your meal.
I contemplated this matter myself and realized that mac and cheese is a comforting carbohydrate-rich dish. It doesn't matter if you make it out of a box, recreate a recipe, or get the frozen kind. You can create your very own mac and cheese meal with typical side dishes.
If you want to put mac and cheese at the center of your table for Sunday dinner, you should choose accompanying dishes that are not carbohydrate-rich. Also, make sure that your side dishes complement the golden color of mac and cheese.
Meats, herbs, and vegetables can pair with mac and cheese very well. The contrast of flavors and textures can make your meal unique and unforgettable. I admit that it can be overwhelming to think about possible side dishes for your mac and cheese feast.
If you just open your mind to those new flavor combinations waiting out there, you can make a mac and cheese believer out of anyone.
To help you out, I compiled some tasty side dishes to complement your mac and cheese main dish.

---
What goes well with Mac and Cheese?
1

Perky Meatballs

These round morsels can turn your mac and cheese into a full meal because of their high protein content. Why not make your meatballs healthy and perky as well?

I found that turkey or chicken meatballs can add more punch to your mac and cheese. Just add spices, such as paprika, ground black pepper, onion powder, or cayenne pepper.

If you do, everyone would ask for seconds and thirds. When I made these meatballs spicy enough, they're always a hit! I have a family that loves spicy foods.

My friends share the same preference in meatballs, so when we have dinner parties or barbecues, I always make sure they were extra perky. The cheesy mac and cheese toned down the meatballs' spiciness, so every mouthful was balanced perfectly. Recipe here.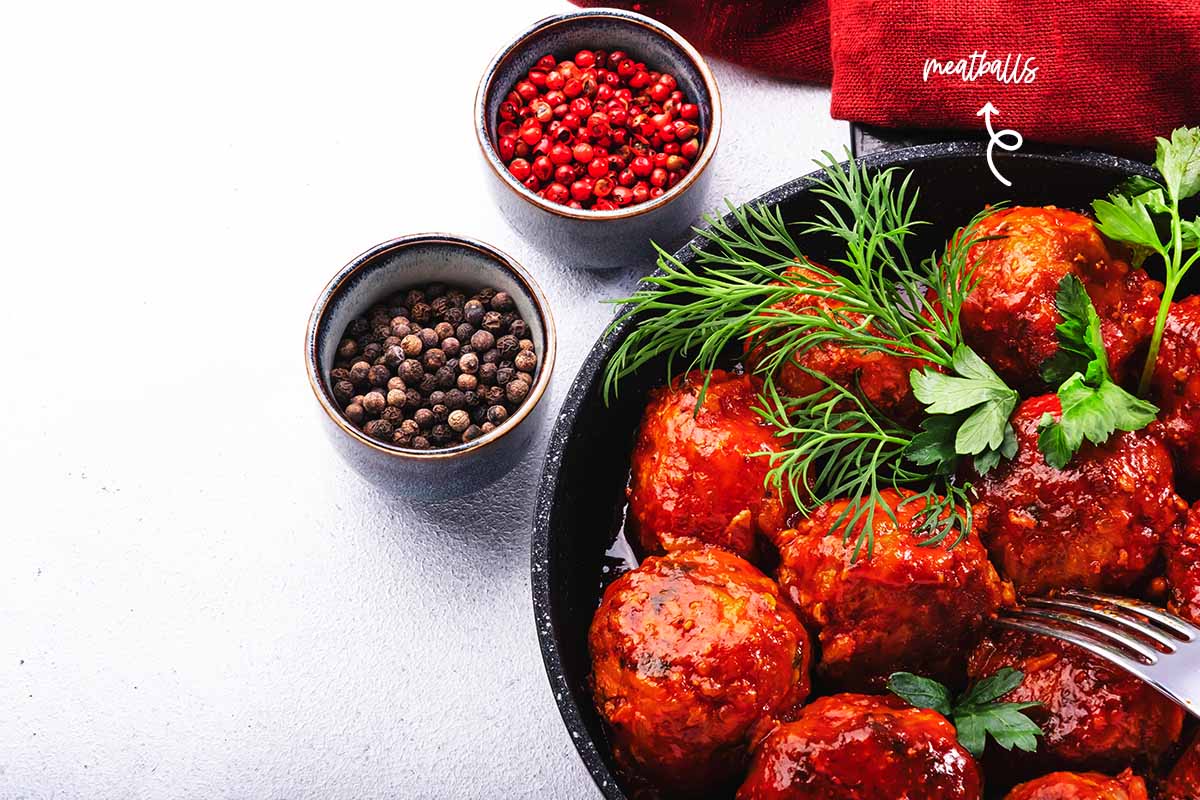 ---
2

Tangy Coleslaw

Mac and cheese is a rich dish. It tends to leave a thin layer of creamy goodness in your mouth. You need something to cut into that richness and just keep eating.

I've thought about this a couple of times before. This dish has always been delicious, but how can I make it more delectable? How can I make the taste buds going?

I've done a bit of experimentation in my kitchen and discovered that this tangy coleslaw is the right bite I've been looking for.

Shredded vegetables dressed with a creamy, tangy, and flavorful dressing gave my mac and cheese a whole new dimension. Coleslaw always makes each cheesy bite mouthwatering. Each time I had a bite of mac and cheese with some coleslaw, I always anticipate the next one.

Try having this coleslaw with mac and cheese and taste the difference for yourself. Recipe here.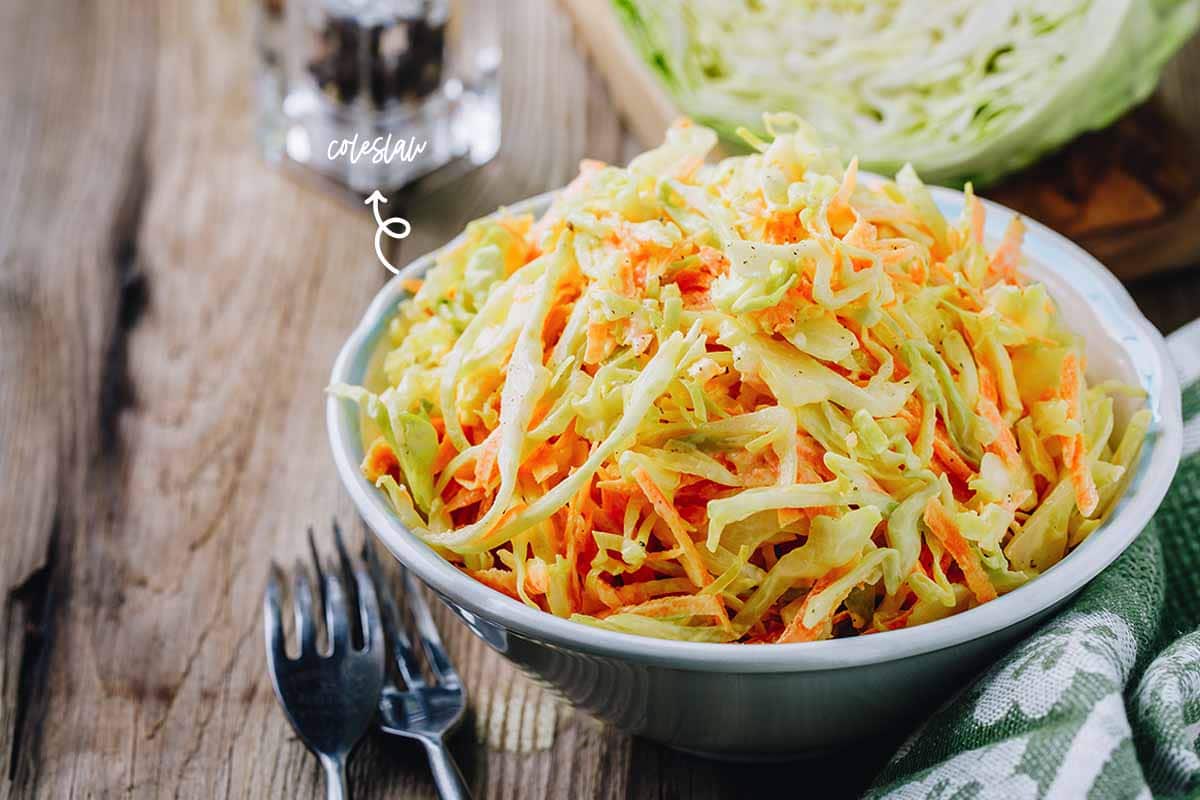 ---
3

Herby Roasted Broccoli

A flavor contrast is what I'm always looking for when I combine dishes. In the case of mac and cheese, I keep looking for something that diverts my taste buds away from the redundant creamy softness that mac and cheese tend to give.

Like normal kids, mine tend to dislike broccoli, especially when I serve them steamed or boiled. They only ate broccoli when I deep fry them or serve them roasted with mac and cheese.

What I always do is cut the broccoli into florets. I then coat them with olive oil and season them with salt, ground black pepper, garlic powder, and paprika as I make the mac and cheese, the florets roast gently in the oven.

I always keep an eye on the broccoli, so they just turn soft and a bit brown. My kids always finish their broccoli with their mac and cheese. If my kids love this flavor combination, so will you. Recipe here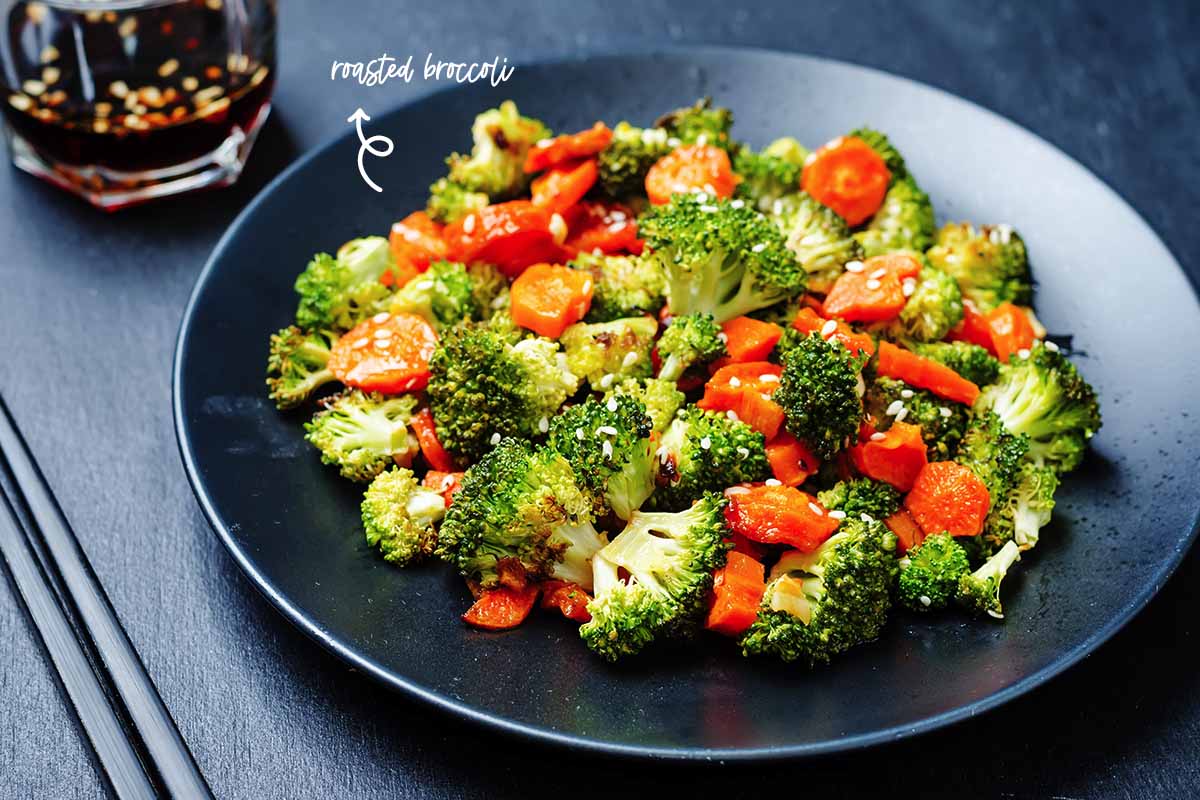 ---
4

Savory Sautéed Green Beans

One day, as I sipped my green tea in the peaceful greenhouse that I've had for ten years now, I decided to make something healthy with my mac and cheese that night.

Since my kids were already eating broccoli, I thought maybe they would like green beans. I wanted something that would contrast with the texture of my mac and cheese.

So, I went to the kitchen and started my sautéed green beans. I incorporated mushrooms, garlic onions, sliced almonds, ground pepper, onion powder, and garlic powder.

When I served green beans as a side dish, the kids enjoyed the combination. My husband loved it, too. So, during one of our stay home date nights, I made it for him with a dash of white wine. His eye lit up as he chewed the mac and cheese and the green beans. Recipe here
---
5

Hearty Chicken Cobb Salad

When you think of mac and cheese, you think of decadence. Your entire mouth tends to look for something that will somewhat cleanse that creamy coat in your mouth.

One of the best side dishes I could think of is a chicken cobb salad. It has all the elements my family loves—chicken, cheese, turkey, bacon, and honey.

Sure, there are other elements in there, but they know the tastes they love are in the mix. When you make this salad, you can change the ingredients, as long as there is meat.

It makes this side dish heartier, which then makes your mac and cheese meal more satisfying. If you want it spicier, you are welcome to add more chili powder or paprika. When it comes to cheese, not everyone loves the taste or after-taste of blue cheese. Sharp cheddar cheese or goat cheese will do the job.
Recipe here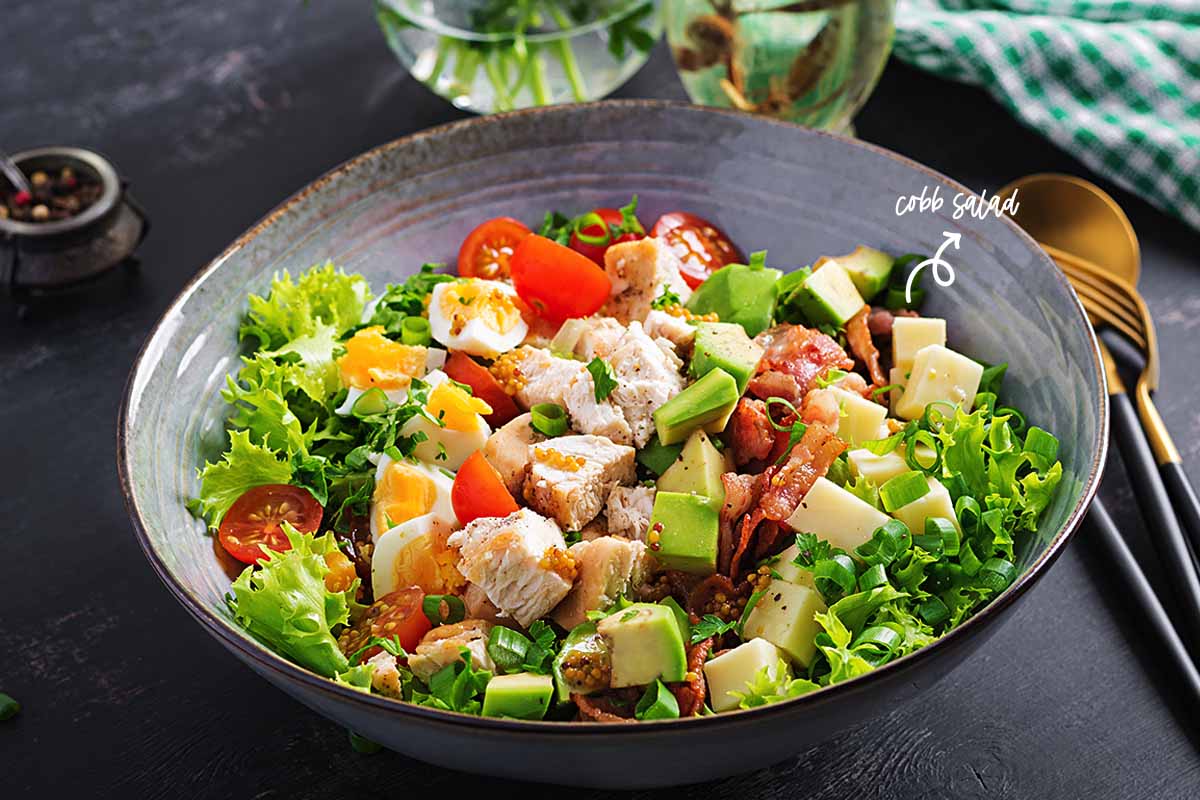 ---
6

Healthy Baked Fish Sticks

Who says you can't pair mac and cheese with fish? Well, of course, the fish should be crunchy and not soggy. I was left alone that summer weekend when I thought about this recipe.

My husband was doing fieldwork, and my kids were at summer camp. After making some mac and cheese, I realized I had frozen fish sticks.

I wouldn't dare cook them as is, so I came up with a special dredging mix that had Panko breadcrumbs, paprika, and mustard. Since I also had some Dory fillets, I made a batch from scratch.

I looked at the golden-brown fish sticks beside the mac and cheese. I tried a plate with the fish sticks. As the mac and cheese melted in my mouth, the crunch and the spice of the fish sticks made chewing more refreshing. Recipe here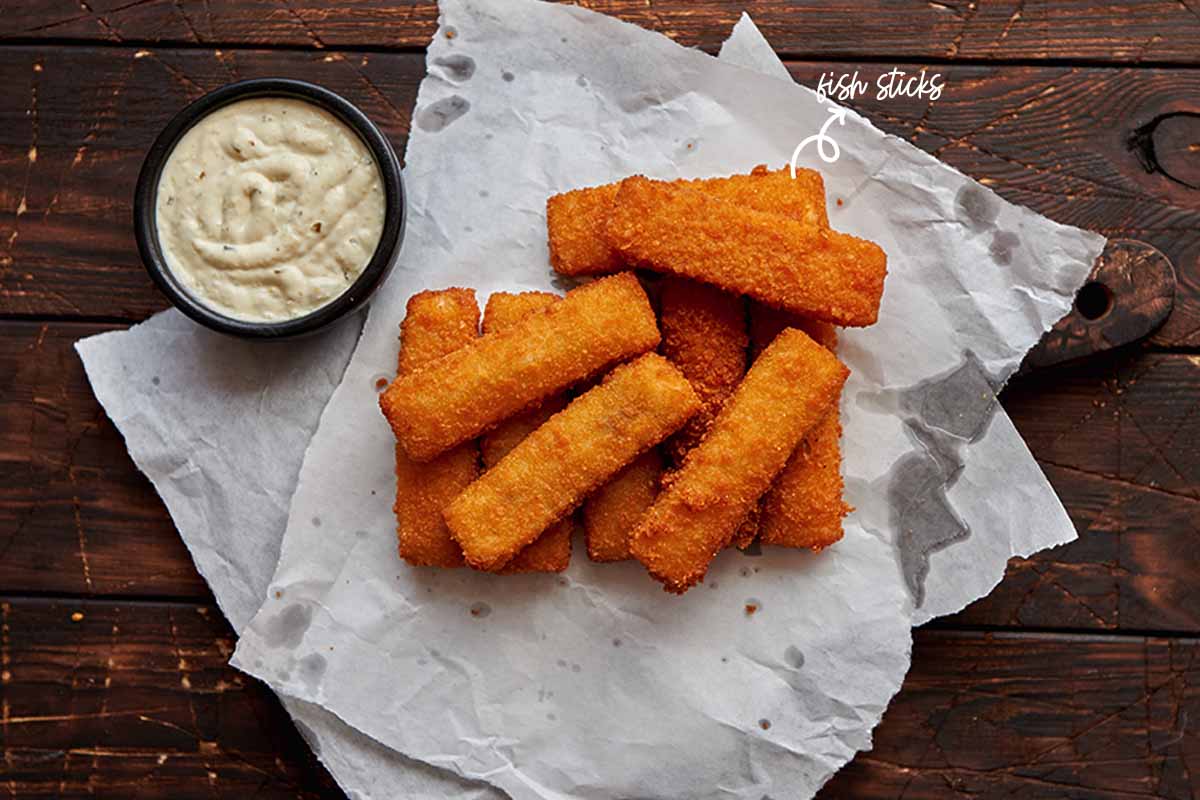 ---
7

Roasted Vegetables

I always like to combine vegetables with rice and meat. This time, I wanted to see if my family would like the taste combination of roast vegetables and mac and cheese.

I love roasted veggies. They are tasty and easy to make. Whenever I want to combine roasted vegetables with mac and cheese, I make sure they have more flavor so that they can cut through the richness of the pasta and cheese.

I add chili flakes, garlic, Italian seasoning, and Parmesan cheese. The first time I served roasted vegetables with mac and cheese, I was a bit nervous because of my kids.

Broccoli and green beans were one thing, but a collection of veggies was another. My night was made when they just kept on eating. They didn't even wonder what kinds of vegetables were in the mix.

My daughter, who didn't like cauliflower, ate it right before my eyes. I guess slicing them into equal sizes helped. Flavor-wise, they loved roasted veggies with their mac and cheese. Recipe here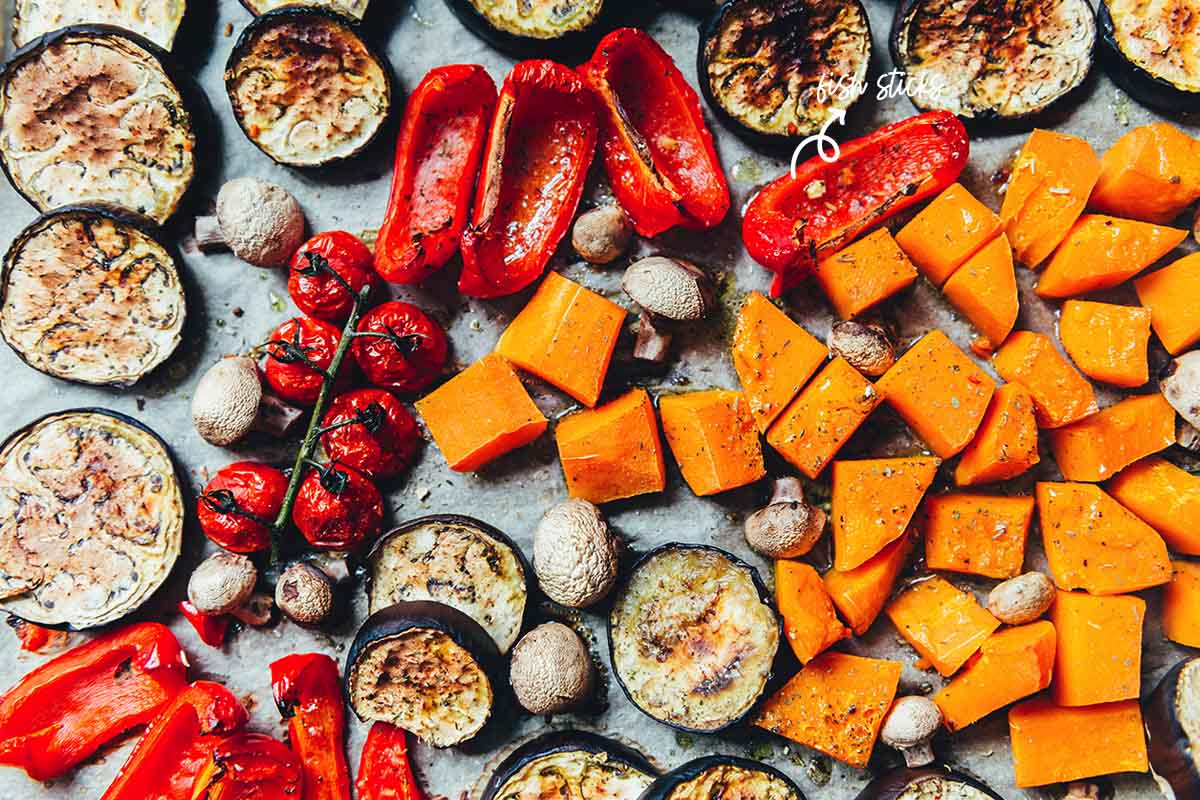 ---
8

Good-For-You Wonton Cups

If you want to make your mac a bit more fun for both adults and children, you can make these wonton cups as a side dish.

I always made wonton cups for parties and movie nights. The ingredients I used were still cheese, ground beef, and spices. When I made this recipe for dinner one night, I remembered my husband telling me that he was craving for my wonton cups.

So, I made my wonton cups as a side dish. Instead of ground beef, I used diced chicken and bacon bits. Of course, I just had to get the veggies in there, so I added parsley and romaine lettuce.

I also made a side dressing to make the wontons stand on their own. Everyone loved the combination so much that we all had dinner in the living room while watching TV. Recipe here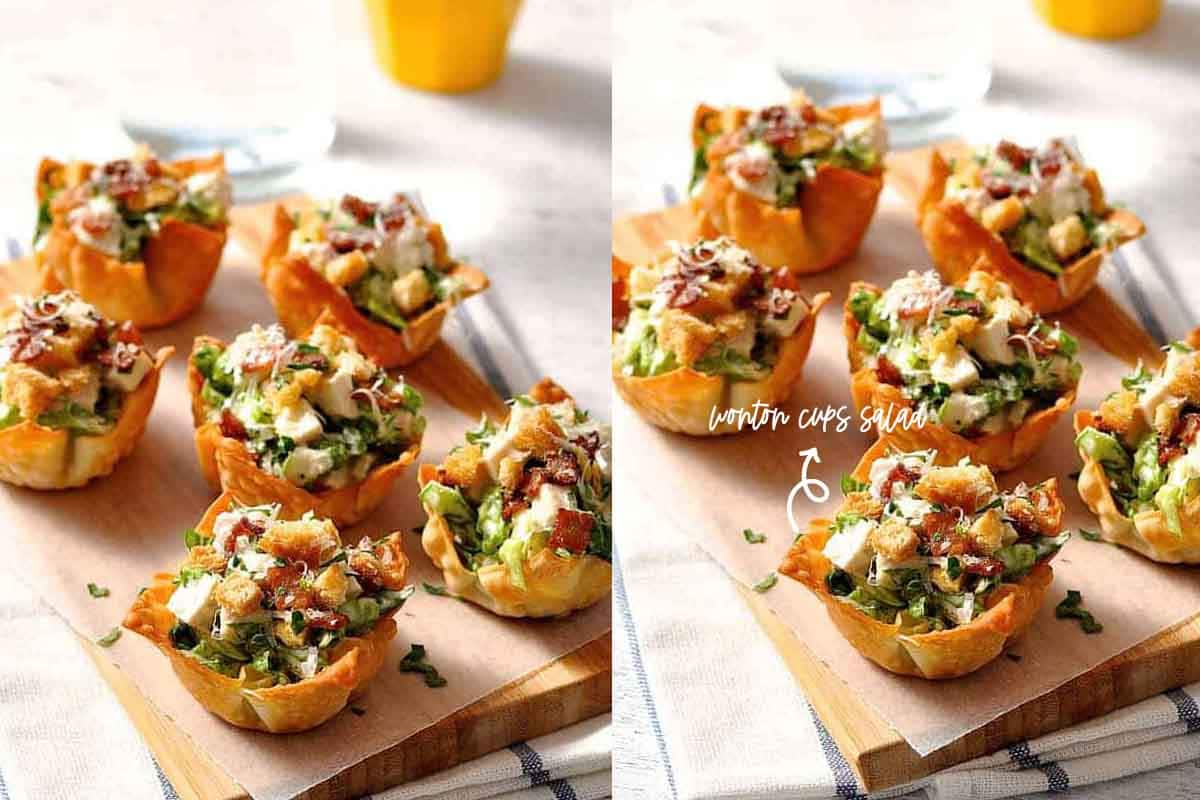 ---
9

Mexican Corn

I love corn. It doesn't matter if they're loose or still on the cob. I just love them, especially the sweet corn variety. When I go out and buy corn, I rarely go for the canned ones.

Except when my recipe requires it and I have the time to loosen the kernels from the cob. Since my family loves corn on the cob, I made Mexican corn for my mac and cheese dinner.

I already made Mexican corn once during a barbecue. I just didn't think to make it again until I realized that its flavors would truly complement mac and cheese.

Mayonnaise, chili powder, cilantro, and cotija cheese wrapped around my Mexican corn. They looked pretty beside the big-serving bowl of mac and cheese. And when we had them with the mac and cheese, they were terrific! Recipe here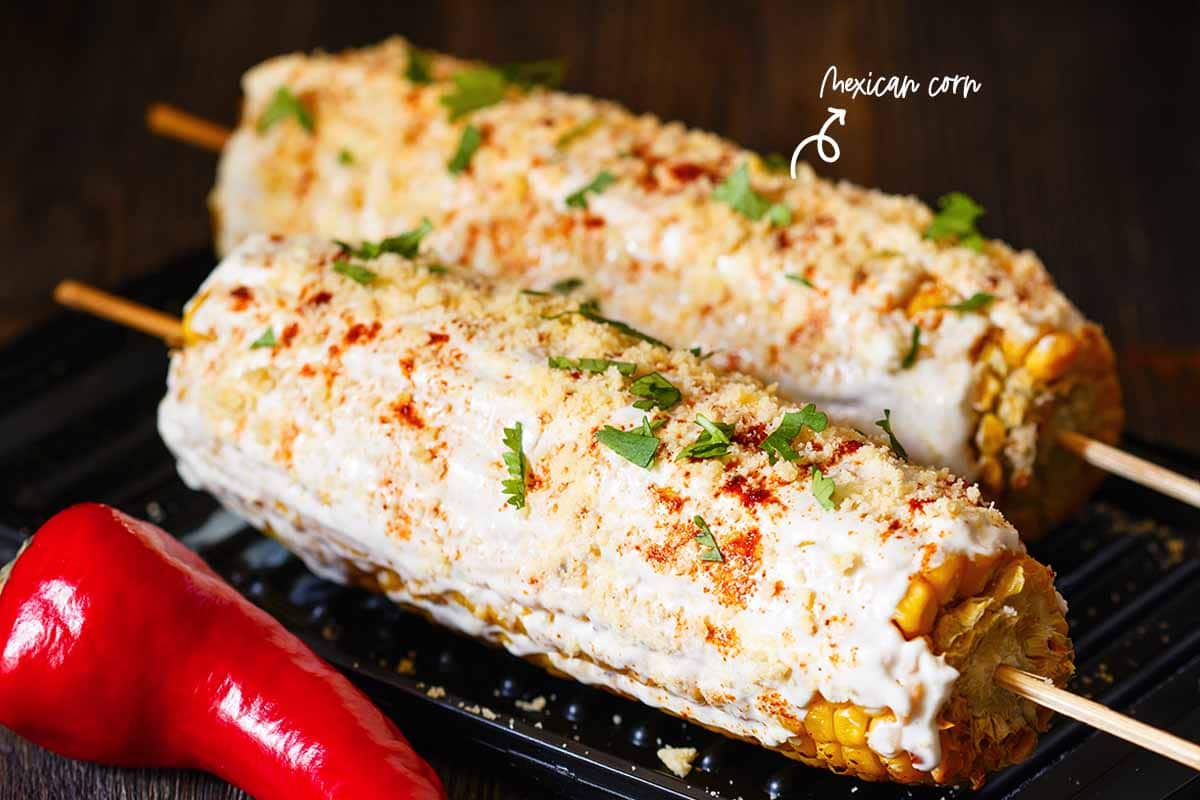 ---
10

Low-Carb Mini Burgers

Burgers are my go-to solutions each time I need a quick and hearty meal. It's just a matter of combining all the ingredients well. After that, you make whatever size of patties you want.

Burgers are versatile as you can fry, bake, steam, and grill them. You can eat them with pasta, rice, or bread. You can even put sauce on them if you prefer. This time, I wanted mini burgers with my mac and cheese.

I baked the burgers and presented them as bun-less burgers, complete with lettuce, pickles, and tomato. They are colorful little parcels of meat and vegetables held by toothpicks.

These mini burgers didn't have any flour to bind them, so they were low-carb. Since mac and cheese is rich in carbs, the mini burgers complimented it. Recipe here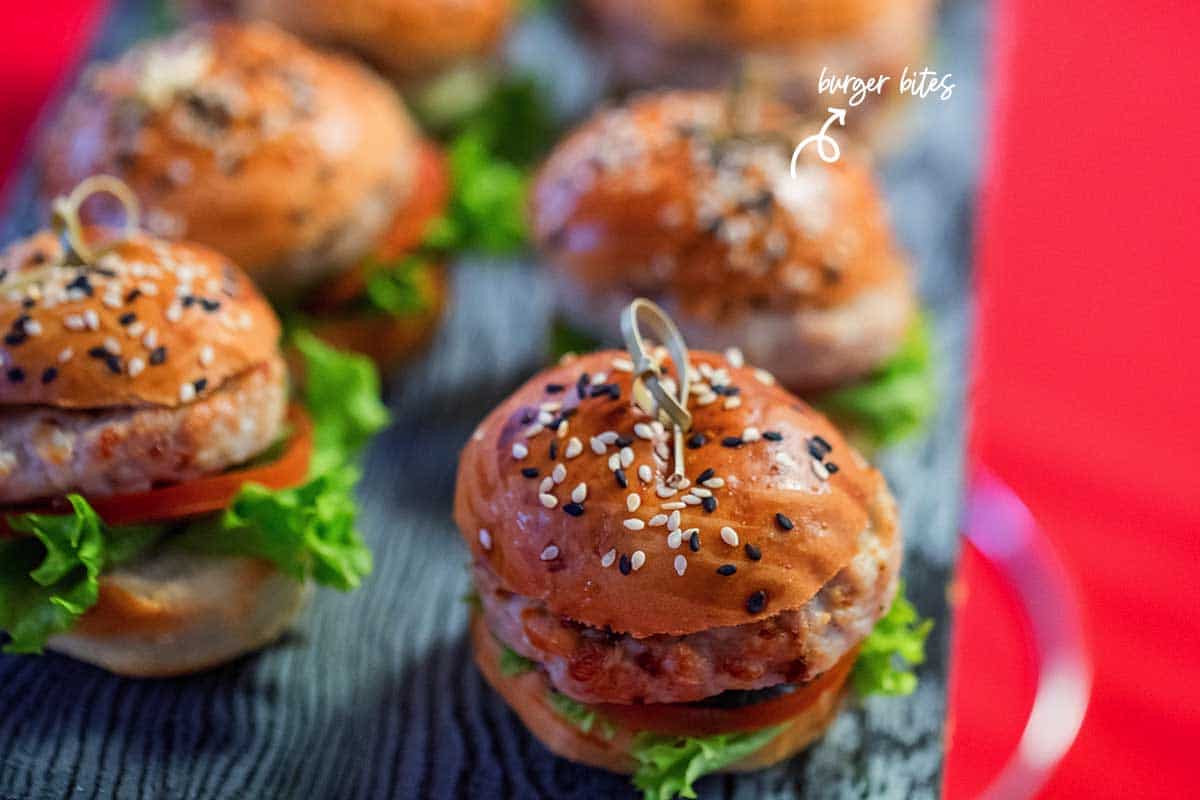 ---
11

Korean Cauliflower Popcorn

Trends come and go, but the Korean hype seems to be here to stay. In our home, it all started with K-Pop music videos. My eldest daughter and her friends then began to form their exclusive Korean dance group.

Next thing I knew, they were all into everything Korean. Whenever they had gatherings in the house, I found myself serving Korean spiced food like ramen and dumplings.

Now, I can't imagine my pantry without Korean ingredients. One night, my daughter's friends stayed the night. For their dinner, I made Korean cauliflower popcorn as the side dish.

All I got from them that night were compliments about the Korean spiced chicken popcorn they had with the mac and cheese. I just said thank you, even if I didn't use chicken at all. Recipe here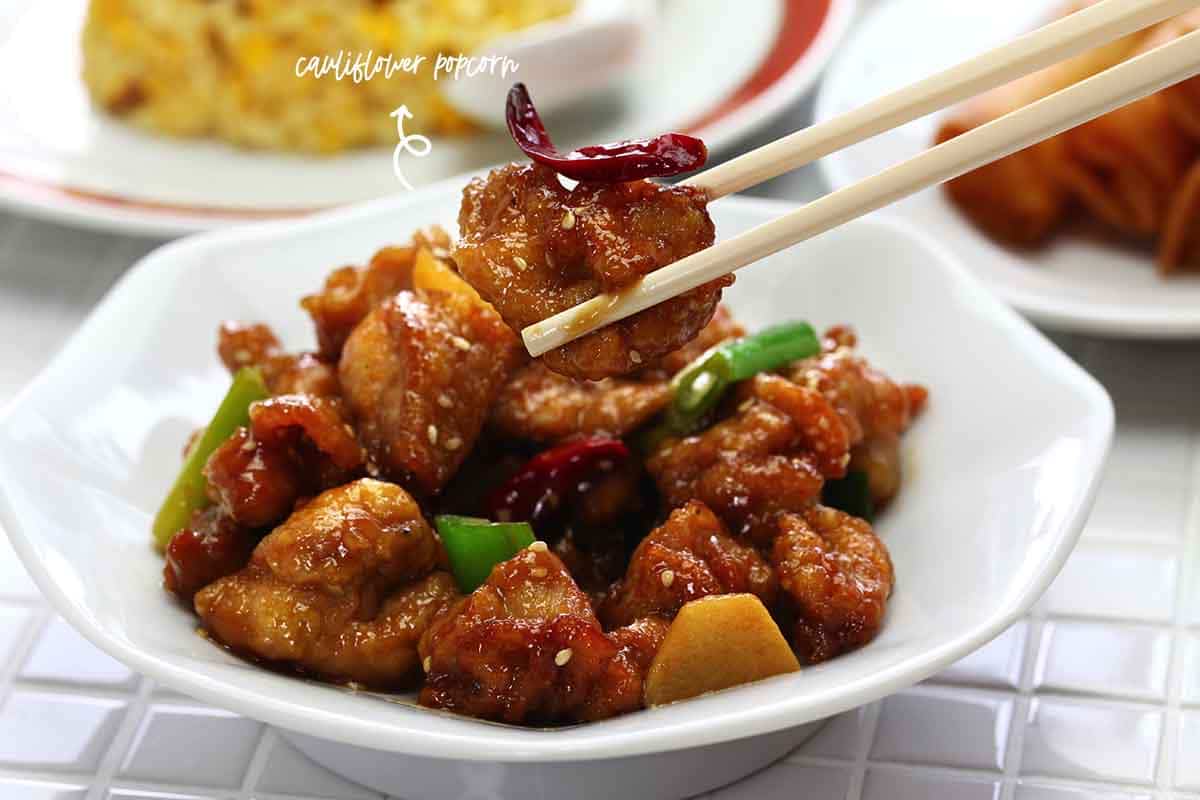 ---
12

Bacon-Wrapped Sausages

Last week, my friend bought some smokies at a farmer's market in another state. She would always buy me something that she knows I would like.

The smokies were uniquely spiced by the seller, who always made it during that time of year. So, to return the favor, I decided to make mac and cheese with some smokies wrapped with bacon on the side.

I added a little sugar to my smokies to match the saltiness of the bacon. A little cayenne pepper also made it exciting to the taste buds. I placed my bacon-wrapped smokies in a food container lined with some lettuce.

Another container had the mac and cheese. My friend was surprised to see me with food in the café she owned and operated. When she tasted the combination, she said she would include it on her menu. Recipe here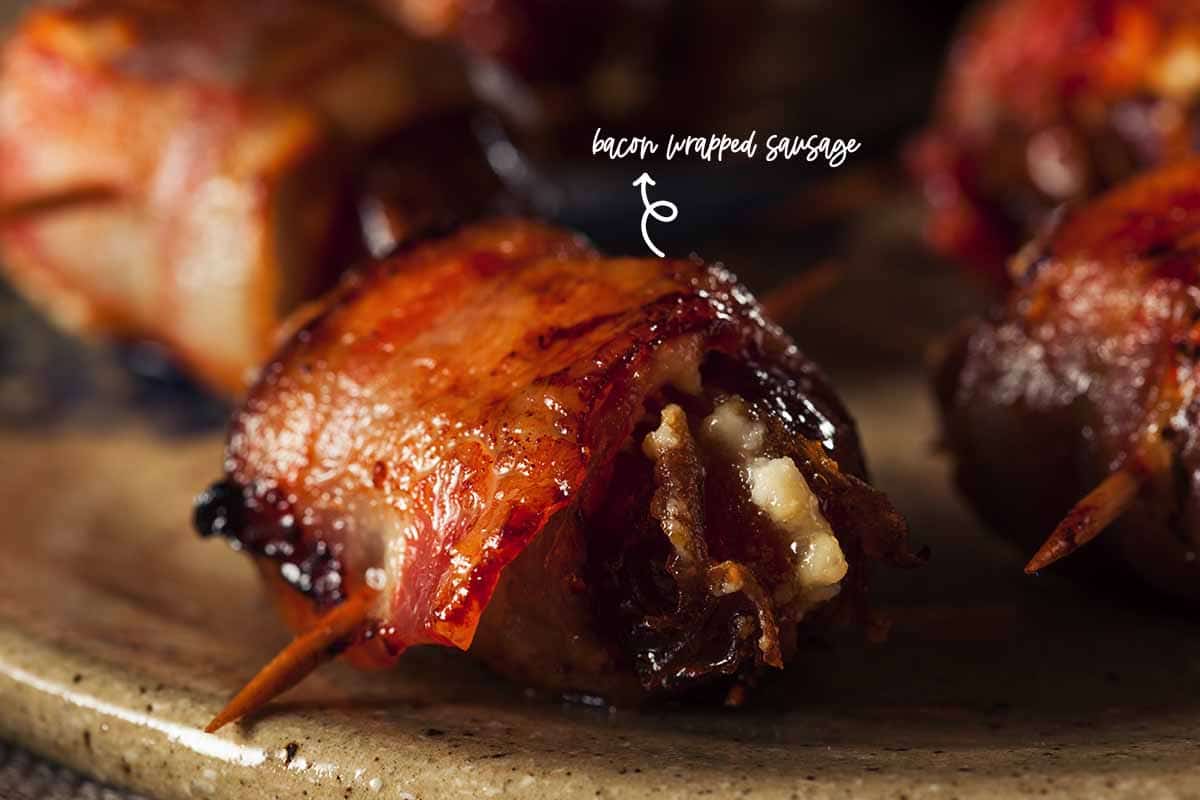 ---
13

Lip-smacking Chicken Wings

My husband is the chicken wing authority in our home. I may be the queen of the kitchen, but he usually judges the wings that I make.

Inspired by the bar food we had a month ago; I made a special Asian glaze for tossing. I wanted to present my new wings for dinner. Since I was serving mac and cheese, my chicken wings will be a perfect contrast.

The moment came when my husband finally came home from work. He ventured to the kitchen to know the source of the wonderful smell. As he told a funny story at work, I didn't realize he was inching towards the platter of chicken wings I made.

It was too late for me to stop him. By dinnertime, the platter was already short five wings. Everyone loved the lip-smacking chicken wings and mac and cheese combo. Recipe here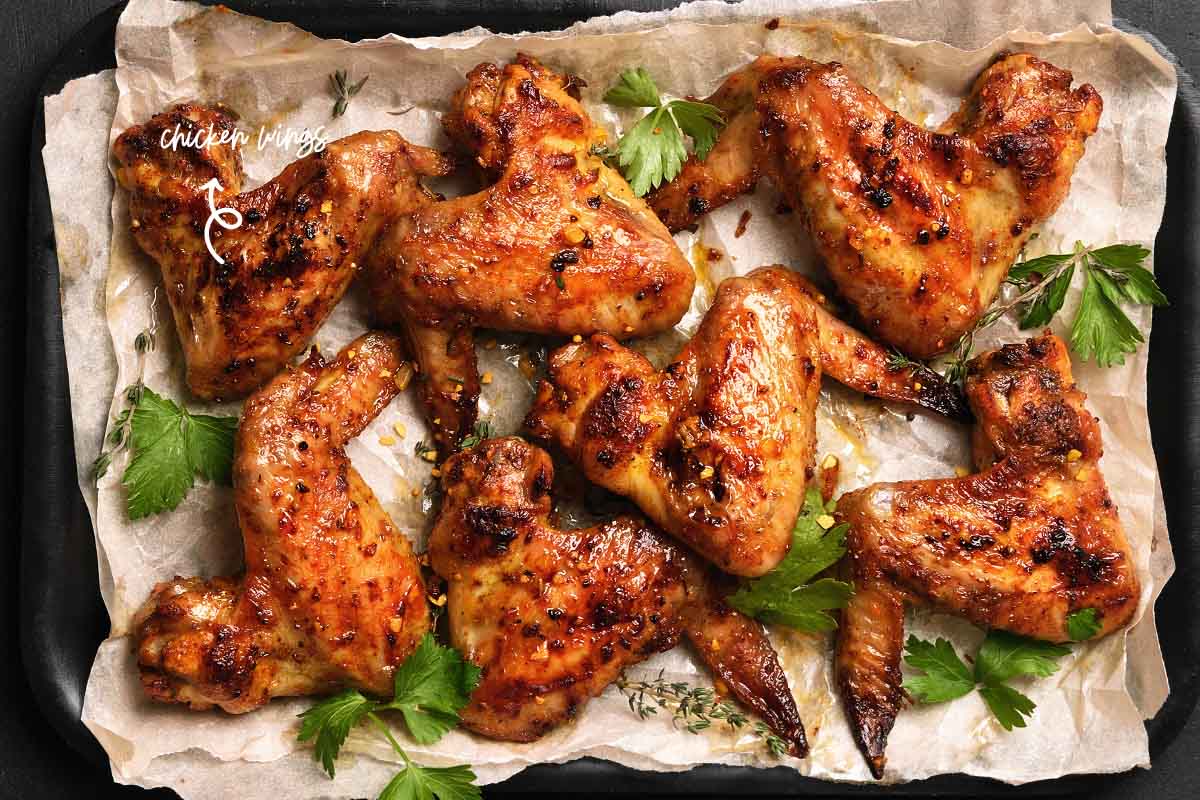 ---
14

Crispy Okra

Mac and cheese is a soft and creamy dish that needs something crunchier than the breadcrumbs on top. In my book, there is nothing better than crisp okra.

Eating crunchy okra while enjoying your mac and cheese is a tasty experience, indeed. To open-minded food lovers like myself, crispy okra is a treat. But it is not for everyone.

The mere mention of "okra" may cause many people to squirm in their seats. When raw, okra has a slimy characteristic. Once you stew or boil it, it becomes more slippery.

Yet, when you batter and fry it, okra becomes heavenly and sinful at the same time. I tried it with mac and cheese as a midnight snack, and it was like I had an epiphany. So, I served it on a Sunday dinner.

My family loved it! The kids just kept having more of what they called green popcorn. Recipe here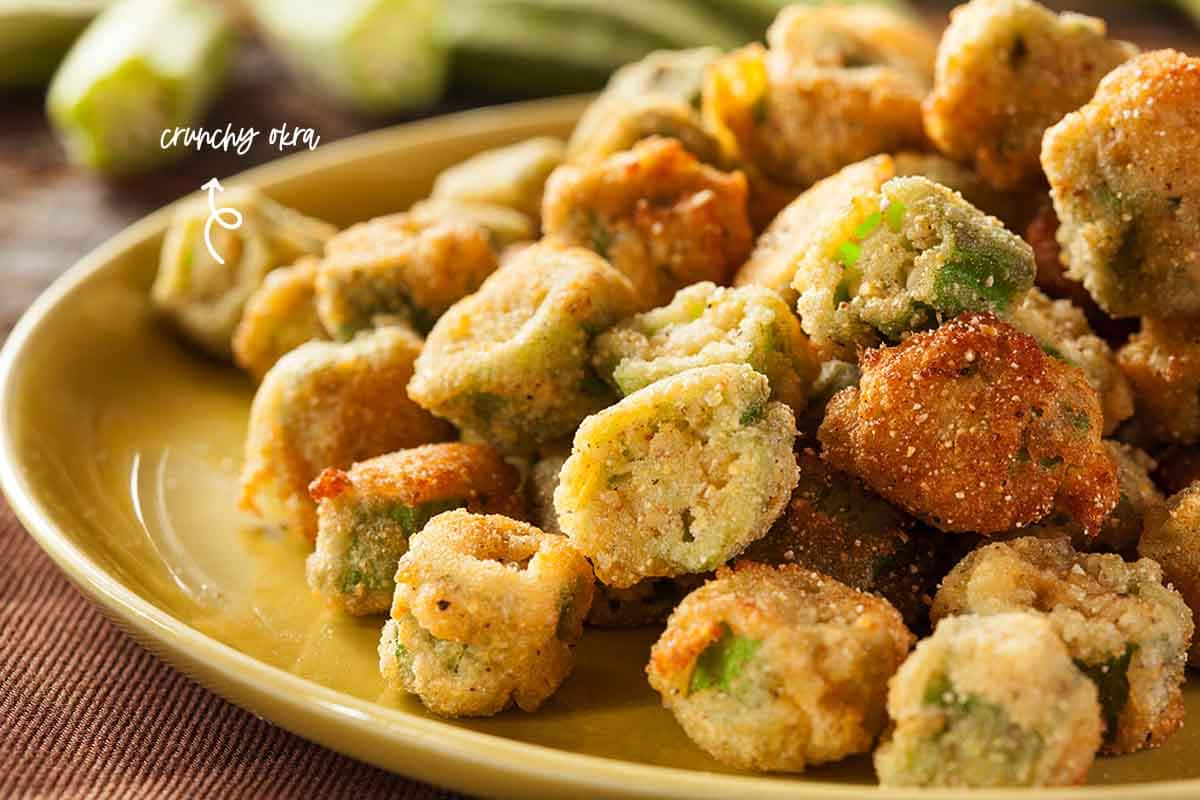 ---
15

Sticky Ribs

Combining mac and cheese with some meat makes it a complete, hearty meal. What do you think about making a side of sticky ribs for your mac and cheese dinner?

Mac and cheese is savory and needs a contrast of sweetness. This pasta dish is carbohydrate-rich. It needs a protein-rich partner. The most delicious meaty side dish I could think of is sticky ribs.

In this recipe, I used a dry rub and a sweet barbecue sauce for glazing the ribs after. I must warn you that the ribs are sticky and messy, but how else should you eat sticky ribs?

Before serving this at your dinner table, make sure you get a lot of paper towels ready. Oh, and see to it that you also make more than enough ribs because the flavor combination is too addictive. Recipe here