There's no way you can adequately describe Sloppy Joes because it comes in various shapes and sizes! They are both little sliders and big enough to require three hands to hold them.
And it doesn't matter if you like it spicy or sweet and savory. It's a well-loved favorite amongst the masses! Besides, its base is as varied as the flavor. It's not surprising as you have a choice of beef, chicken, turkey, and vegan, or meatless.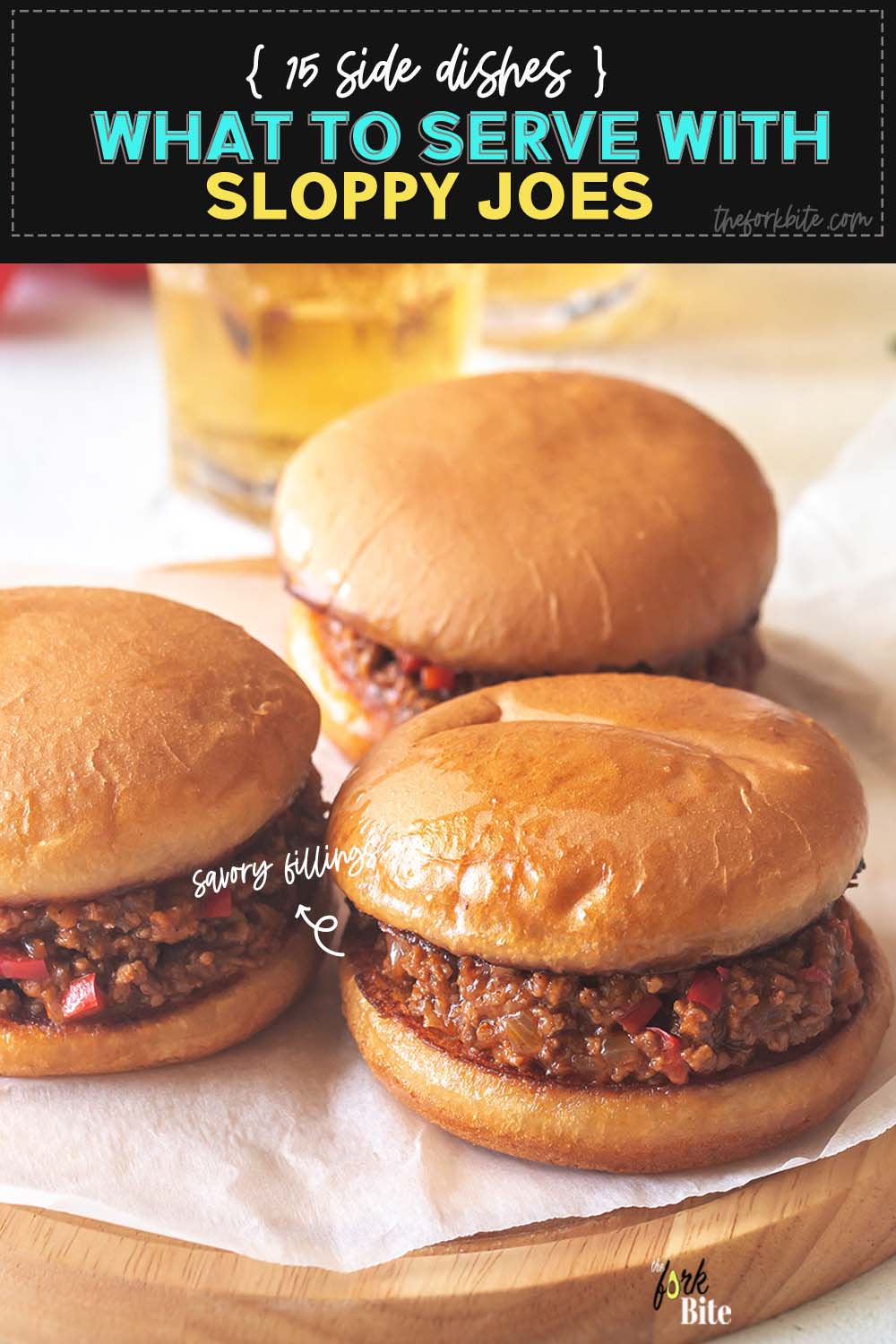 In short, there is no 'wrong way' to cook your Sloppy Joes. All it needs is to be a little messy to do it right.
You can make the dish even better once you decide what you want to serve it with something.
Importance of the right side dish
The Sloppy Joes is not just a sandwich. It brings to most Americans fond memories of their school lunch breaks. Their sandwiches were oh so famous, and every child loved Sloppy Joe's day!
Everyone eagerly formed a lien, waiting with their trays, with only one thought running in their minds.
"What do I do if they run out of Sloppy Joes?!"
The urban legends who missed this dish got liver and onions. But it was just pure bliss when served bread ladled with meat sauce!
Other memory triggers are those of summertime potlucks. Both grownups and kids here filled their plates with huge Sloppy Joes, macaroni salads, and potatoes.
So it's no difference if you are having a family meal, game night or a friends' get-together.
15 exciting side dishes that complement Sloppy Joes
1

Tater tots

I generally avoid using pre-packaged frozen foods, except for a few exceptions like frozen pizza puff pastry! However, I prefer making my cheesy tater tots, well because they are so easy to make!

You only need three ingredients, cheese, potatoes, and your choice of seasoning. You can either bake or fry them. So it makes an ideal side dish for both adults and kids! Most importantly, there are no preservatives or additives.

I prefer frying my cheesy tater tots because anyone will agree that frying has better crispiness than baked crispiness! And the main reason I enjoy this side dish is that it's so easy to make. And each time I make it, I make more and freeze them for up to a month with my sandwich! Recipe here.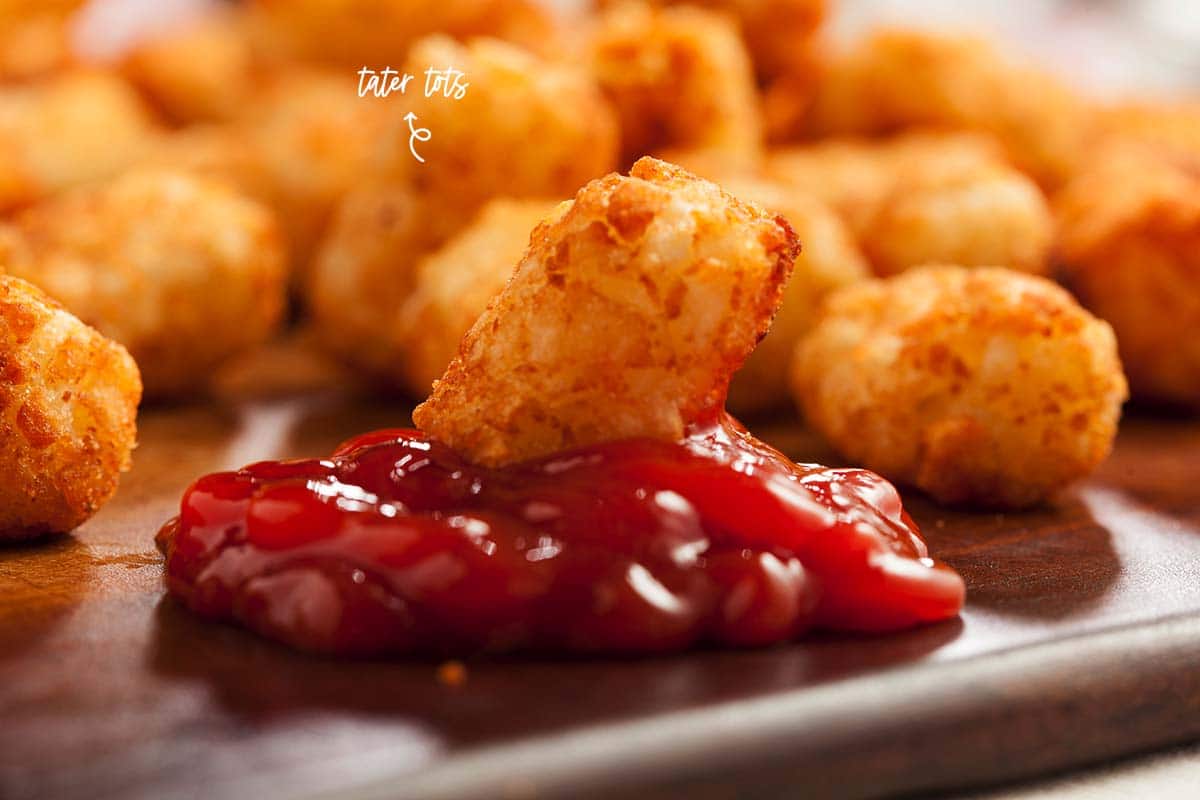 ---
2

Elote Mexican corn

The Elote Mexican corn is another of my favorite Sloppy Joe's side dishes. It's a traditional Mexican side dish that's quick to make, addictive, and a must-try for summer.

While it can be eaten straight off the cob or served in cups, it's more delicious shaved into a bowl for salad. It's the perfect corn recipe to serve with everything, especially with your Sloppy Joes!

The Elote Mexican corn always steals the show; it's no wonder because it's one of the best street foods in the world! It's easy to make and is the perfect side dish for anything BBQ, like the Sloppy Joes sandwich.

It's fun to eat and tastes best when served with spices, cotija cheese, and Mexican cream. Check the recipe here.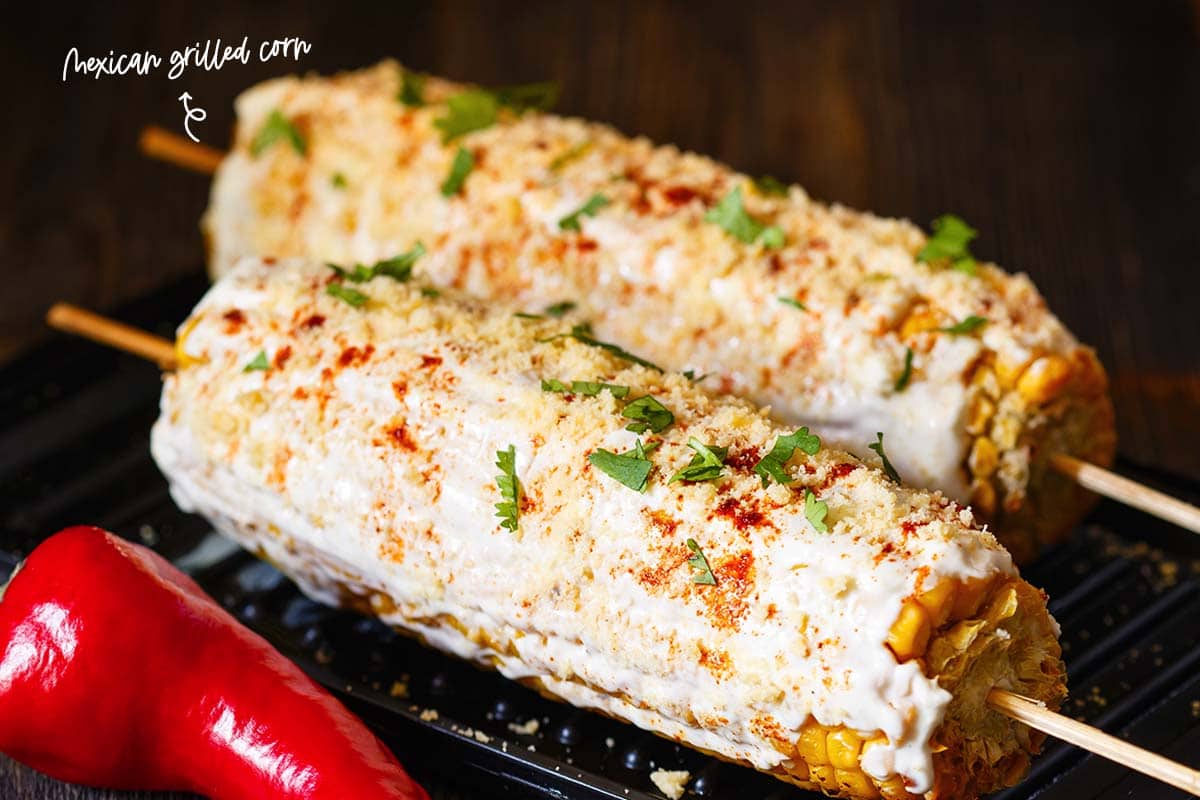 ---
3

Roasted green beans

I love these roasted parmesan green beans, which is a perfect side dish for this dish. They are golden & crispy on the outside but tender on the inside. Plus, roasted in perfection with minced garlic and the rich mixture of parmesan cheese, which makes them delectable side dishes.

Not only are they the perfect addition to any family gathering, but they are also super easy to make and will be ready in less than 30 minutes.  Here's my Asian version for stir fry green beans.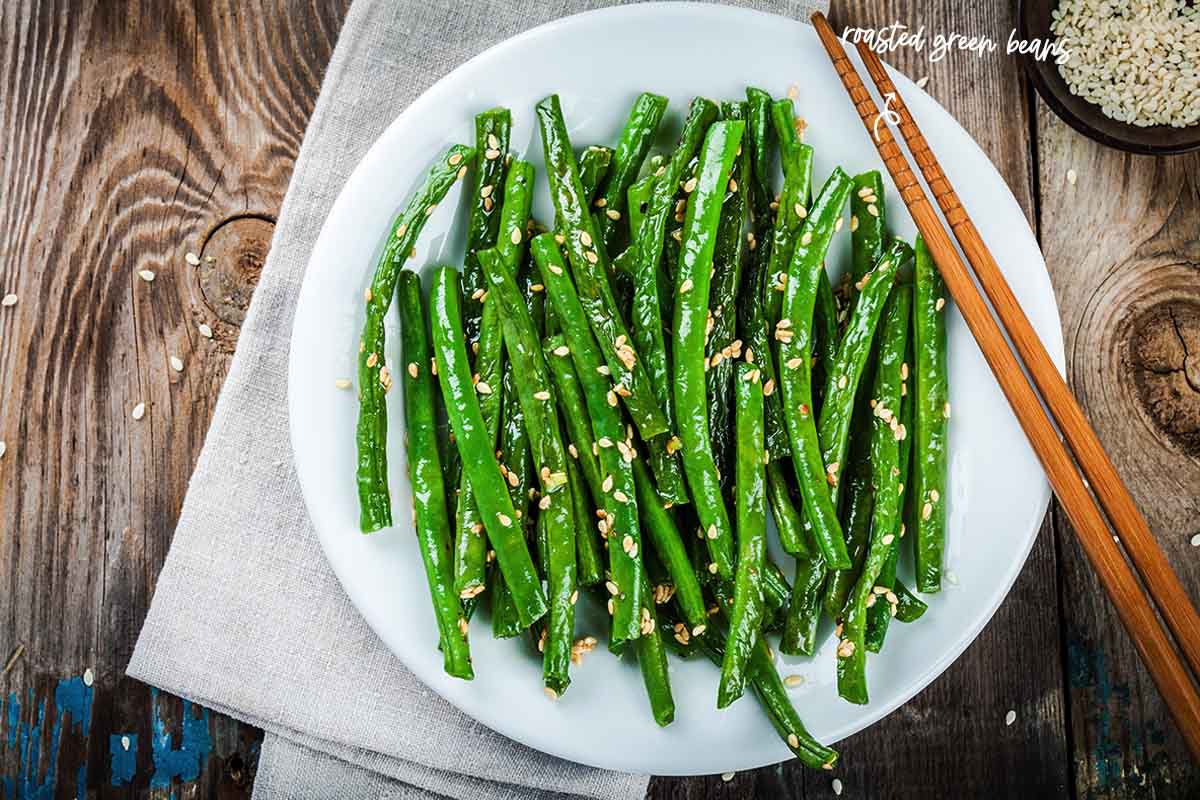 ---
4

Potato Chips

Potato chips are practically everyone's favorite side dish, but I suggest you try making these homemade baked chips. I assure you that you won't return to the bagged chips after tasting it!

They are crispy and delicious, and way better than packaged versions because you can control the oil and salt used. Besides, it's easy to make at home as long as you thinly slice your potatoes and use the right oven temperatures.

I like that I can decide and use my seasoning for the chips using salt, pepper, garlic, paprika, onion powder, and so much in my unique blends. They make a much healthier side dish to my other all-time favorite, the Sloppy Joes sandwich. I usually make sufficient chips to store in a covered container for about 1-2 weeks so that I can relish its goodness with quite a few sandwiches! Recipe here.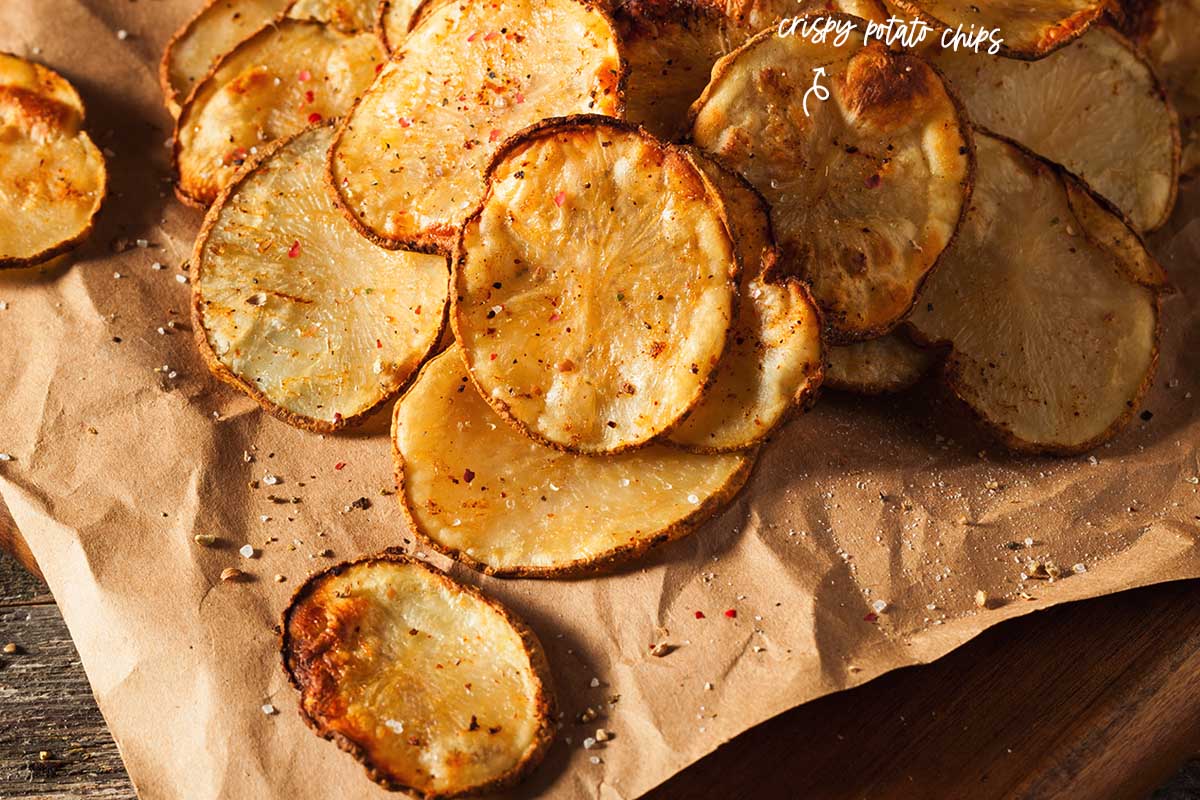 ---
5

Potato Salad

This is another of my favorite side dishes—potato salad. There's nothing special bout this recipe, just that it is a family recipe. My grandma shared it with my mom, and after her, me. Thanks to her recipe, it's the best potato salad, and Sloppy Joes accompanying it there can be!

This is not only a popular recipe with my friends but also my personal childhood favorite. It's not only our favorite accompaniment for our sandwiches, but it also blends perfectly well with grilled ribs, burgers, and most of my favorite summer recipes.

It's, in fact, a favorite amongst all of us, which is why it's not surprising that we have it at all our parties, BBQs, picnics, and dinners.

This Southern potato salad is also a perfect addition to your Thanksgiving and Christmas menus! Recipe here.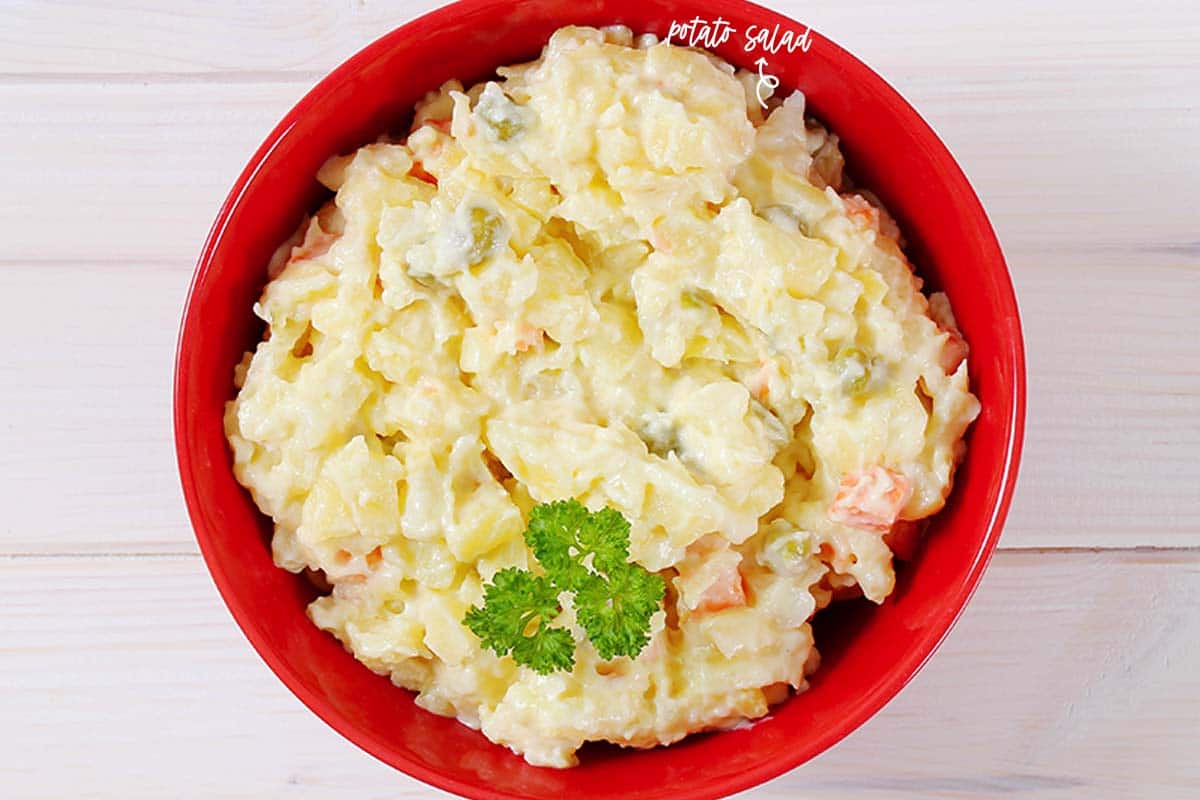 ---
6

Coleslaw

I've always believed that coleslaw accompanies this sandwich well. Not just any coleslaw, but this creamy and delicious recipe that I have to share with you!

The recipe is so easy to make. There's no need to do any cooking, baking, or roasting. All you have to do is mix mayonnaise, dry mustard, salt, sugar, and vinegar to get a creamy and rich sauce.

You then just add some shredded cabbage and carrot mix to it. Don't worry if you don't have the time even to shred vegetables. You can always by shredded coleslaw mix and add to it!

See? This easy coleslaw recipe is not so sweet or too vinegary can be made at the spur of the moment, as a last-minute side dish. Recipe here.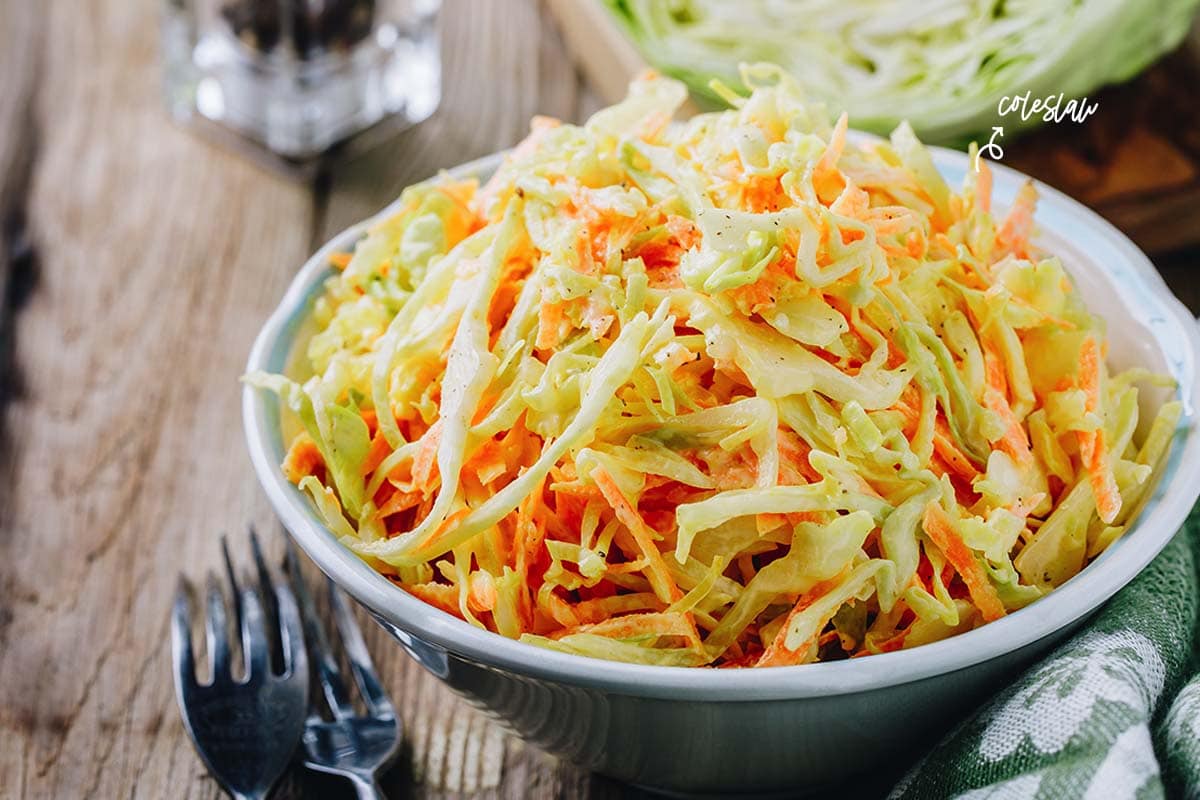 ---
7

French fries

French fries go well with ANYTHING, including Sloppy Joes sandwiches. As mentioned earlier, I don't like commercially frozen foods. I prepare to make my French fries at home and stocking it up in the freezer.

Though I have to soak the potatoes in water to remove the starch and cook them twice to release its moisture, it's worth the effort! The resulting French fries make the perfect accompaniment to my favorite sandwich.

This dish is on this list because I can make a batch of it and freeze the rest for later use. There are different methods for prepping the French fries to store and later use to either fry or bake them. I usually make a bit of both to cook and enjoy my sandwich whenever I want! Recipe here.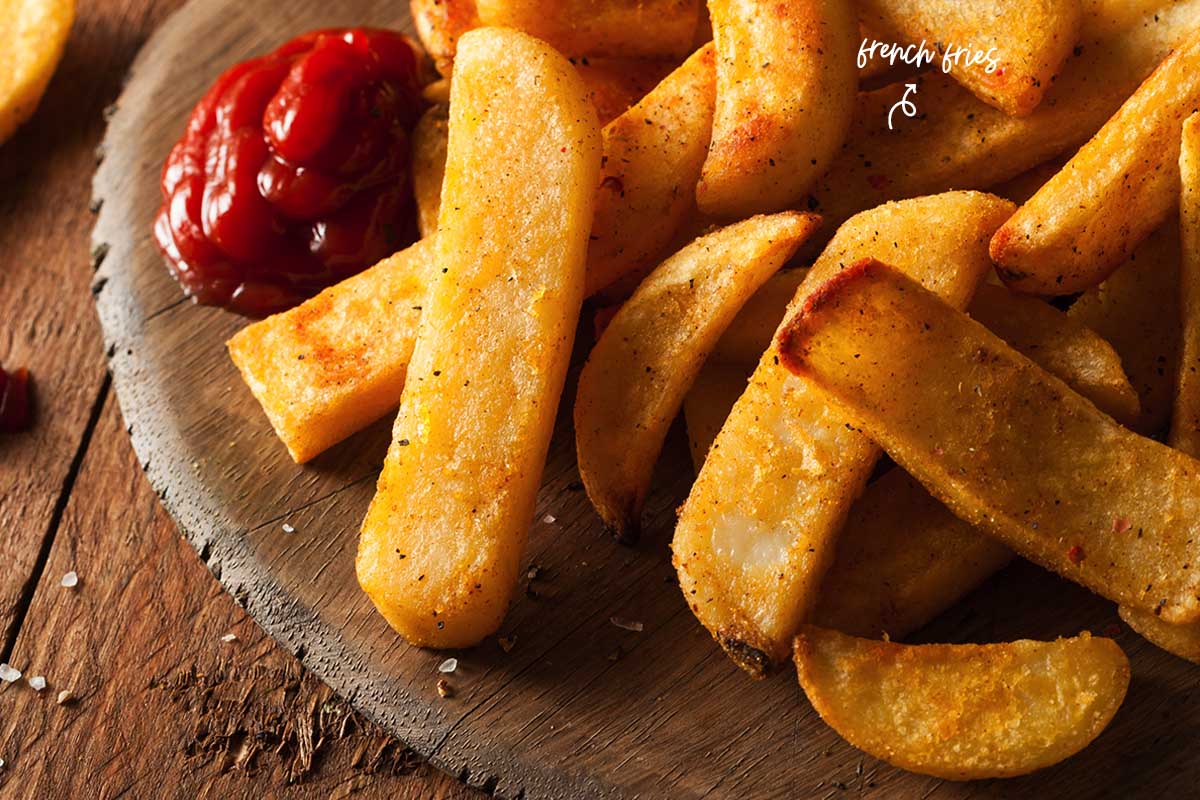 ---
8

Onion rings

Here's another of my favorite side; onion rings. I don't like just any onion rings, but this specific recipe using beer batter. It so adds some oomph to the dish and makes me want more!

Thanks to the beer, the rings turn out not only crispy, but also light, fluffy, and slightly sweet. I think it's the pinch of sweetness that makes it an ideal side for any bbq dish, especially Sloppy Joes.

I always make my onion rings at home because it's not worth paying so much for it at restaurants! Besides, it's so easy and quick to make. All it takes is a single onion, and a bit of beer to make loads of onion rings to eat to my delight. And I also get to enjoy the remaining beer with my meal! What more do you want? Recipe here.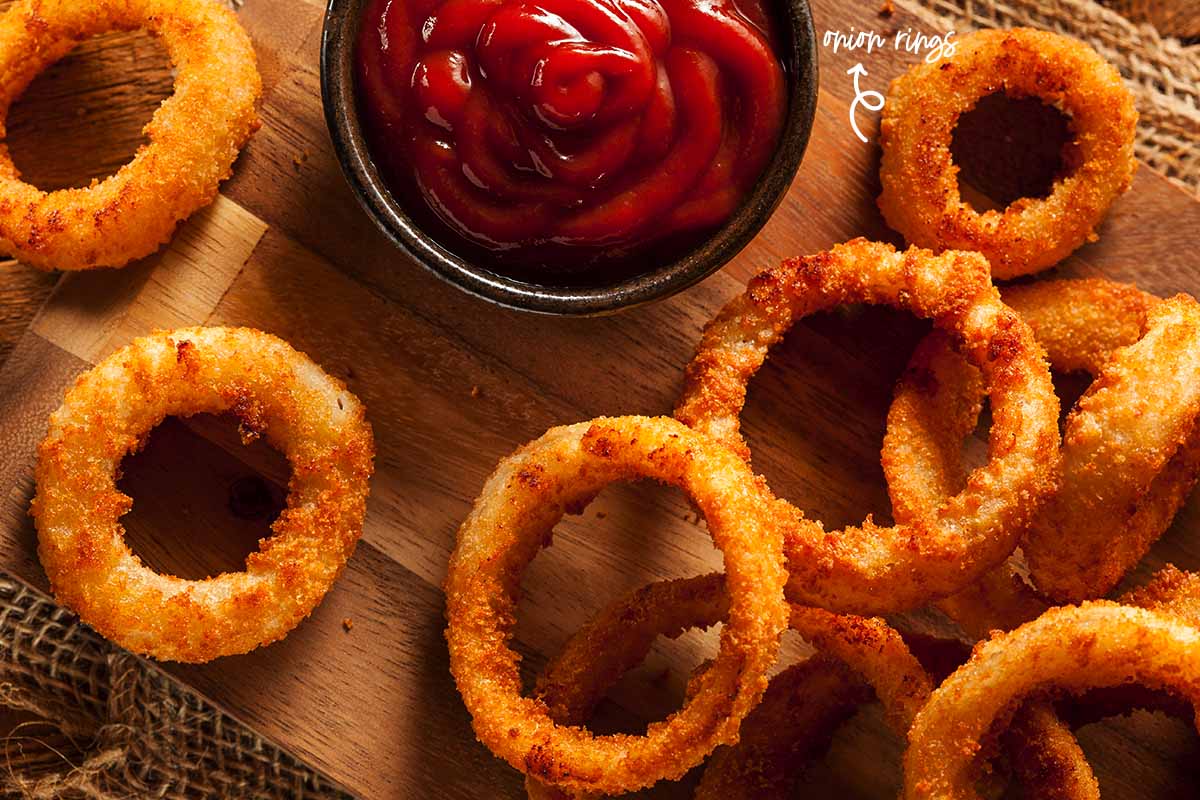 ---
9

Mashed Potato

If you are a potato and garlic lover, this garlic mashed potato recipe will put you in cloud nine! It's so utterly buttery delicious and creamy and has a roasted garlic flavor that takes you over the top.

I love this comforting side dish because it's so easy to make, using everyday ingredients. What's even better, you can prep them in advance, just make sure you cover it with foil before chilling.

All you have to do is cover it with foil and reheat it the next day in the oven. And with mashed red potatoes freezing well, I usually have this side dish for a few days to enjoy with my sandwich. I especially like my potatoes with some extra butter on the top! Recipe here.
---
10

Waffled Fries

Waffled fries are another of our favorite sides for Sloppy Joes. Why? Because I think they are the easiest and quickest to make in the lot! And of course, they are sumptuous, and everyone comes back for more!

All you have to do is heat the fries, layer with your choice of pizza sauces, spices and cheese, and bake for a few minutes. Voila! Your side dish is ready! I especially like using it as a side when I have guests around.

I prefer making my pizza sauce the day before, and I quickly make a few trays at a time. I can quickly whip up a few trays of them as my guests want them! Recipe here.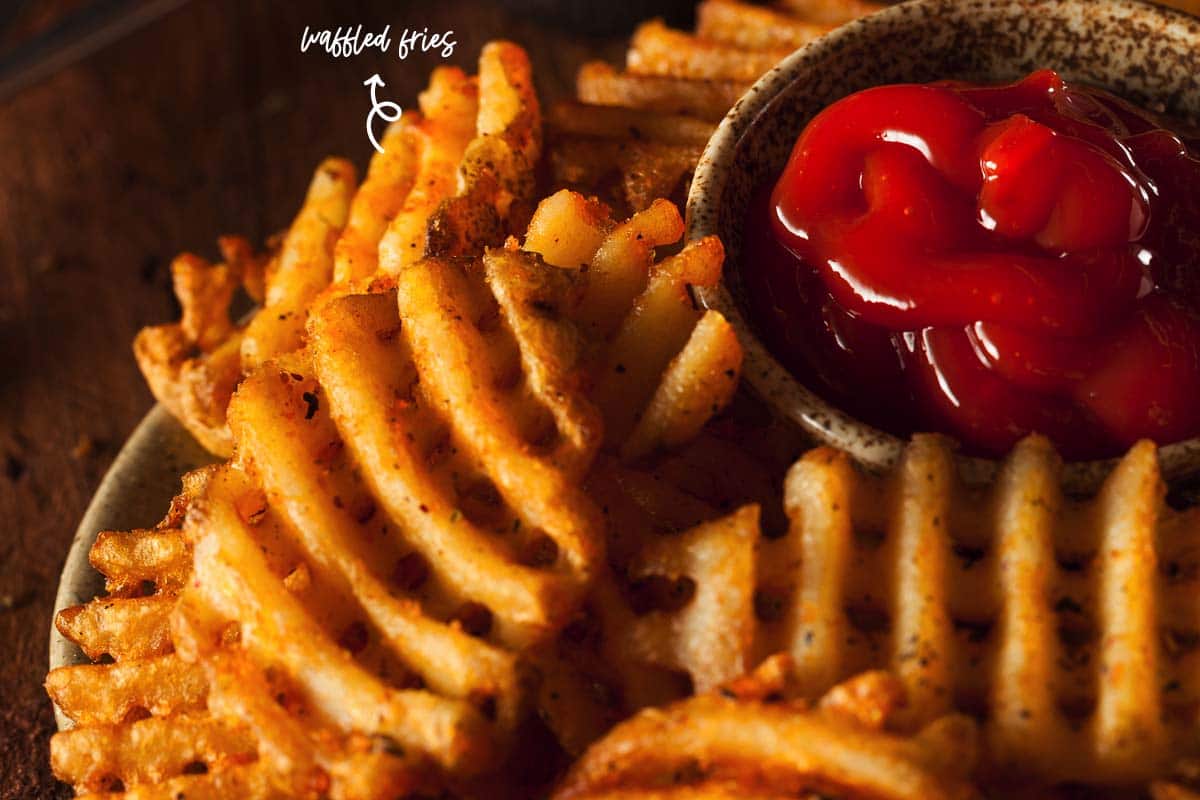 ---
11

Stuffed Peppers

Here's a mind-blowing but exciting side dish. Stuffed jalapeno poppers. It's a perfect combination of spice, cream cheese, and cheddar wrapped in bacon and baked crisp and charred.

It makes a great side dish for those who are on a low carb or keto diet. Besides, I like it because it's a much healthier option than the traditional method of breading and frying poppers.

It may take a little effort on your part, but if you ask me, well, the result and flavors make it well worth it! Just remember to either tightly wrap the bacon around each pepper or use a toothpick to secure it.

And don't worry if you aren't much of a spicy eater. You can adjust the spiciness by removing the seeds and membranes before use. It's where you have most of the capsaicin, which makes it spicy! Recipe here.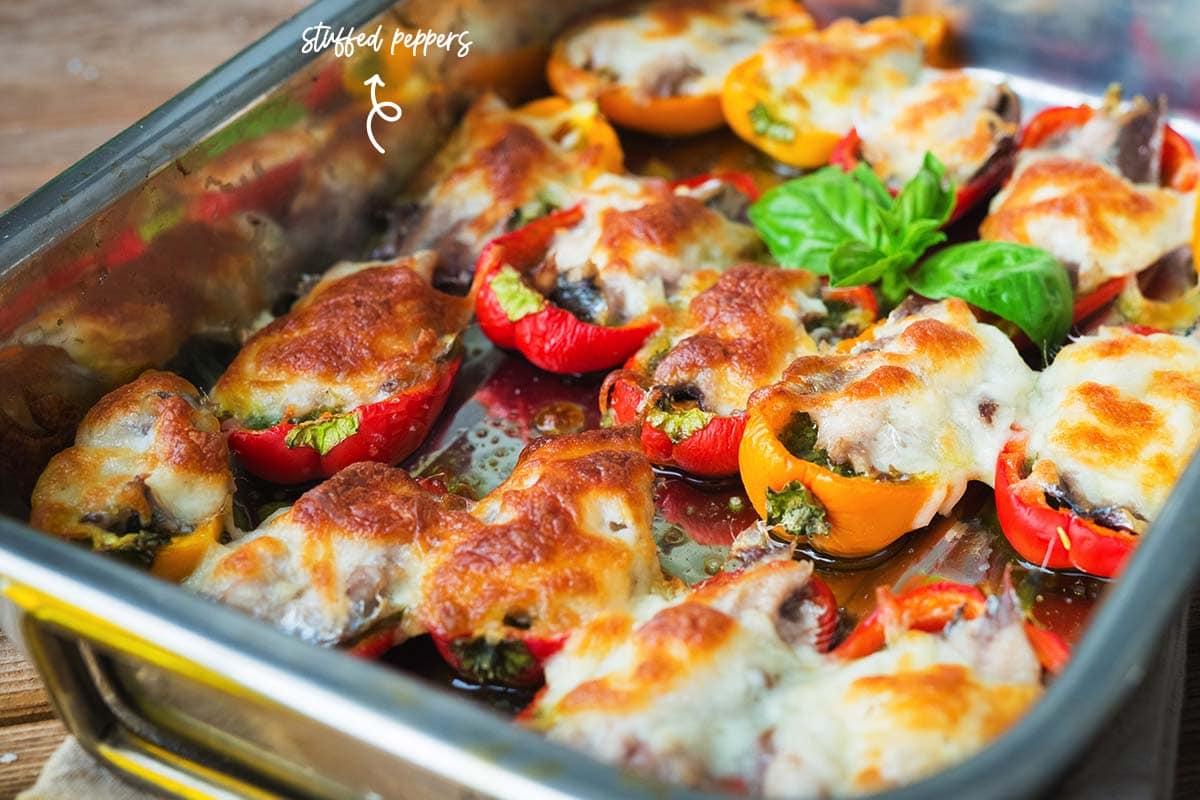 ---
12

Macaroni salad

Here's a simple macaroni salad recipe you can use for your summer parties and get-togetherness. It's easy to make using essential ingredients and, most important, tastes splendid. I assure you, this is a side dish you can always depend on that work with any dish.

I like that the salad isn't dry, but creamy and delicious with enough mayonnaise and seasonings. You can always jazz up the simple salad, not something exotic by adding some diced ham, peas, a chopped hardboiled egg, or the all-time favorite, cheddar cheese.

I usually make my macaroni well ahead of mealtime and mix everything for the salad just before serving. I like that it's easy to whip up and the perfect complement to my other favorite, Sloppy Joes. Recipe here.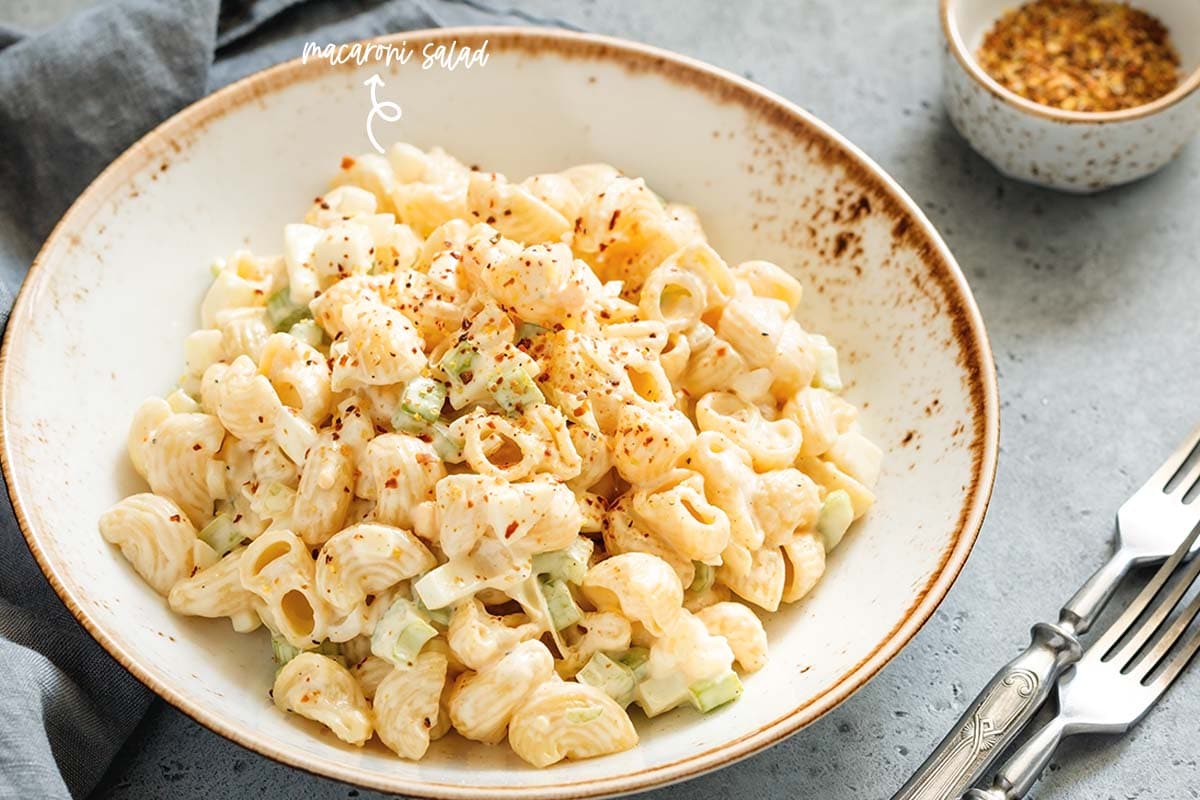 ---
13

Dill pickles

Now you can't serve your Sloppy Joes without the right pickles, right? Well, if you are looking for the perfect dill pickle recipe, you have it here! I especially like this side because I make it in bulk to use anytime I want.

I avoid canning in quarts because they take a longer process, and end up mushy. I usually can it in pints, to retain the pickles' crispiness. I have a small secret to share. You can also add some cucumbers to be pickled and enjoy it with your dill pickle.

While you may have to wait for at least a few weeks or months for the flavor to set, the wait is well worth it! You'll relish eating your pickles with your sandwich. Recipe here.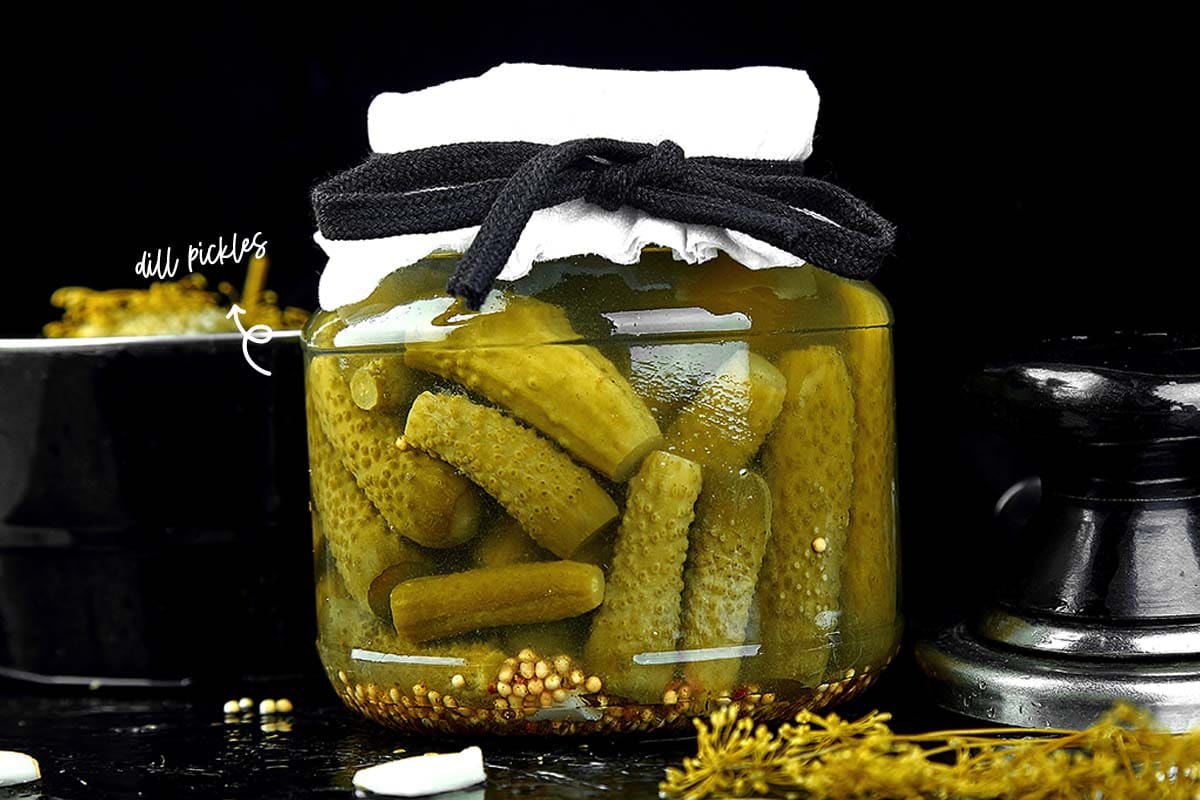 ---
14

Sweet potato hash

Whoever said that sweet potato hash is only meant for breakfast? It's another addition to my list of favorites with Sloppy Joes, and I assure it will pretty soon be on your list too!

It's easy to make, and with the perfect poached eggs, make an excellent side for your sandwich. Besides, sweet potato is one of the power foods, creating a healthy addition to your lunch or dinner.

I try to include as much sweet potato in my meals as possible for its health benefits. Recipe here.
---
15

Lentil salad

Here's another protein-rich side dish to accompany your sandwich. It's the perfect combination of lentils, vegetables, fresh herbs, lemon dressing, feta cheese, and olives.

I love this as a Sloppy Joe's side dish because it's a complete meal on its own. It has the necessary proteins, carbs, vitamins, minerals, and fats your body requires. And of course, there's the cheese for that additional cheesy taste.

You can make a bit more of the salad and store it in the fridge in an airtight container for 3-5 days. You can then freshen it up with some additional dressing when you are about to eat it.

So if you want a fresh and nutritious accompaniment for you, this could be it! Recipe here.
---