Past week, I've been in the mood for a good tapioca pudding. This Mango Tapioca Pudding is one of my favorite desserts while growing up; this is so yummy being served cold. One of the comfort foods that brings to mind pleasant childhood memories.
Sad to say, we don't see this much anymore due to ubiquitous pre-made pudding (Tapioca pudding) from the market. But the good news, it is so easy to make at home.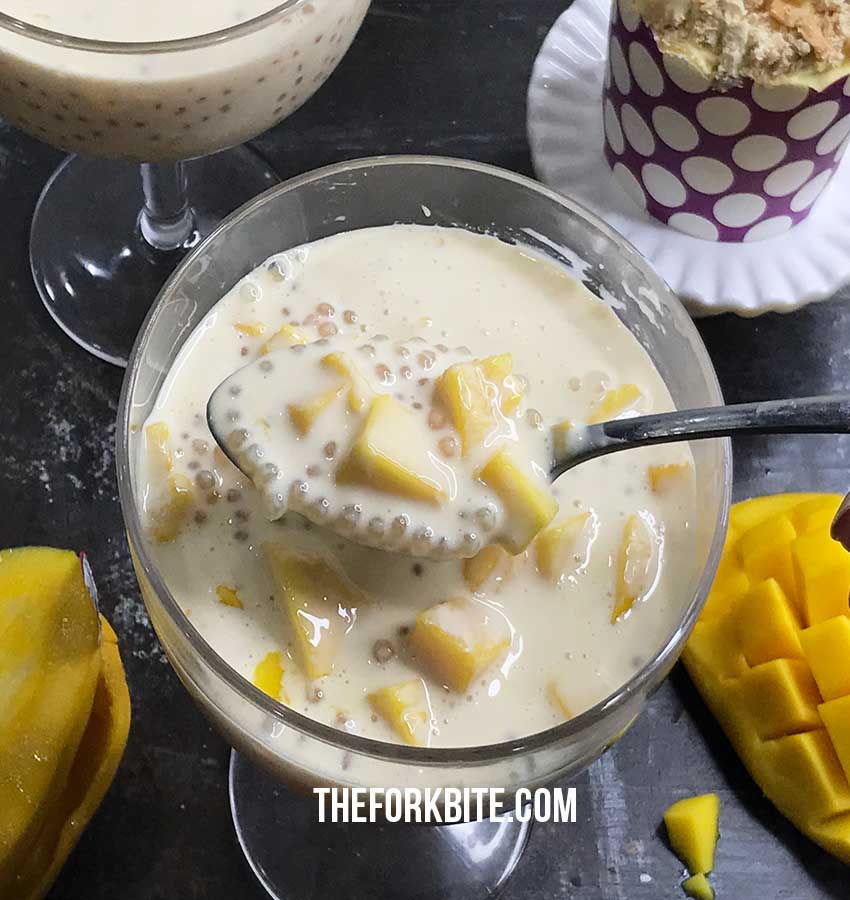 Of ordinary standard needs not to be boring after all, this Tapioca pudding recipe made of chewy "sago" Tapioca pearls have a cooling and relaxing effect. It is a refreshing break from sweets like cakes and pies.
You can find these Tapioca pearls or "sago" in any Asian market where they are conveniently cooked, or you can get your hands on dried "sago" and just boil them at home.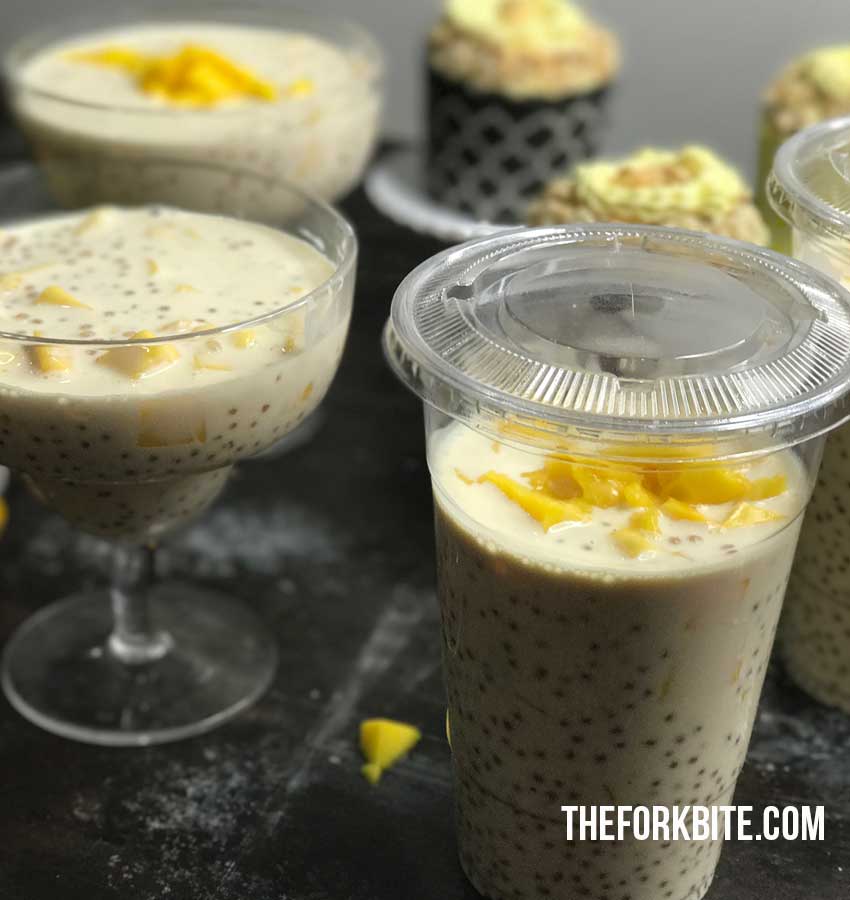 Extra Tip: How to Cook Tapioca Pearls
See to it that the Tapioca pearls are thoroughly cooked, and no white or hard center left when trying to cook. Just follow the cooking directions if you're in doubt.
In essence, all you have to do is to cook in boiling water with lots of constant stirring.
Tapioca Pudding Recipe
Category: Dessert

Cuisine: Thai / Filipino
1 package Tapioca pearls (8 oz)
1 can condense milk
1 can Nestle Cream
1 can jackfruit (optional but recommended if available)
1-2 sliced mangoes
Instructions
Fill the pot with water. Let it boil.
Once the water is boiling, add the tapioca pearls and stir them constantly.
Let them cooked until they changed to translucent. Once cooked, turn off the fire and drain the water.
Fill a separate bowl with cold water and some add ice. Place the drained tapioca pearls in the cold water bowl and let it sit for 5-10 minutes.
After that, drain all the cold water and you're ready to add the milk.
Pour the nestle cream and condensed milk into the bowl of drained Tapioca pearls and mix thoroughly. Add the sliced mango and jackfruit.
Chill in the fridge for more than 2 hours or overnight and serve cold. Yum!
Notes
(adsbygoogle = window.adsbygoogle || []).push({});

https://www.theforkbite.com/tapioca-pudding-recipe/
Credit: TipsandTell