Easy Cinnamon French Toast Sticks - Breakfast you can eat with your fingers and dip in syrup, rather than pour syrup all over it. There's something quite sensual about touching your food. Wow! What a great discovery!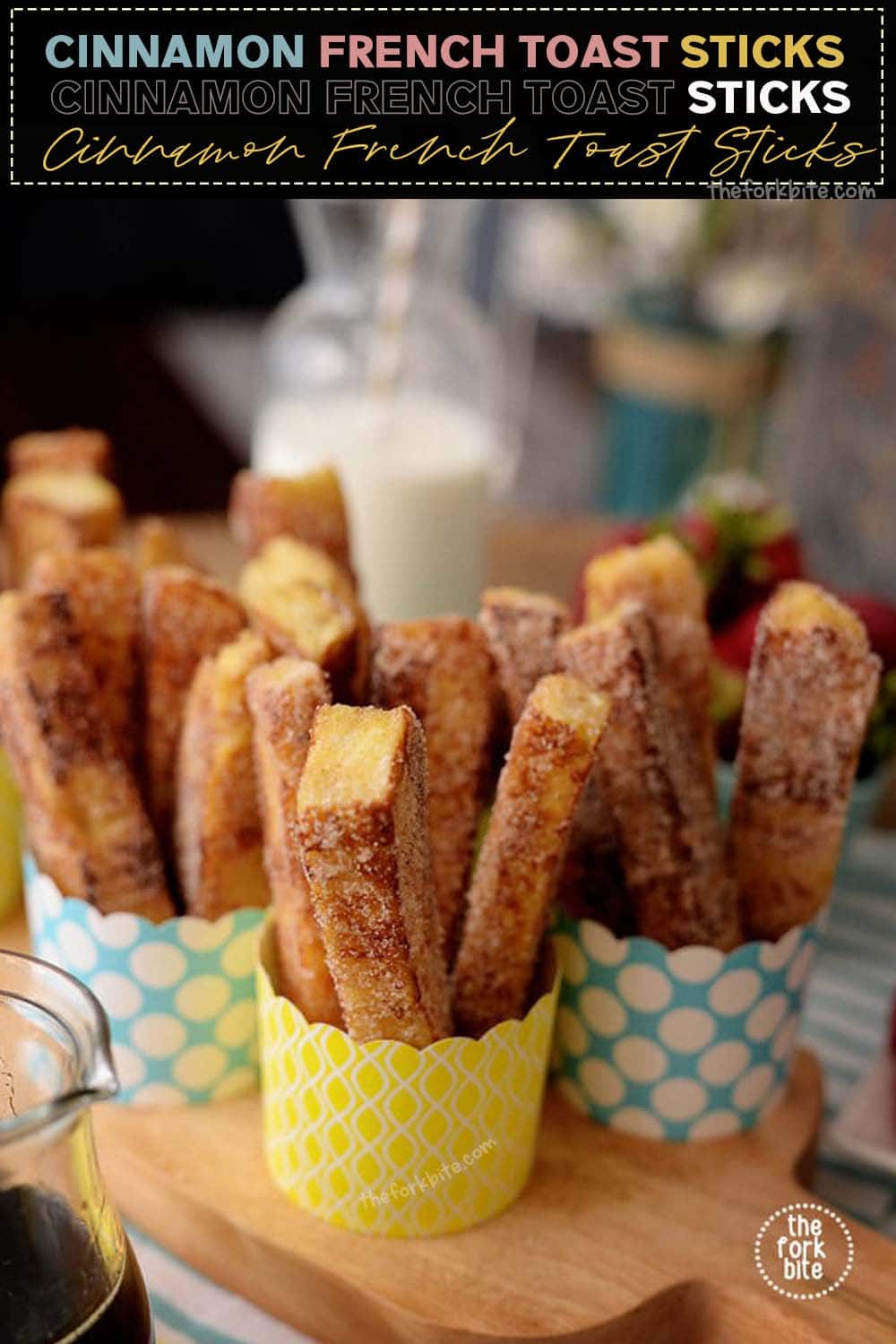 Maybe it's the long-heralded taboo about playing with food, maybe it's just the tactile experience, but if I could eat all my meals with my fingers, I would.
Soup is perhaps the only food that doesn't appeal to me as finger food, but you can put it in a cup and drink it!
That's one reason these dipping sticks were so appealing. Not only can you eat them with your fingers, but there's also no plate with maple syrup smeared all over it when you're done.
Of course, you have to put the syrup somewhere for dipping, which is another use for my ramekin set. Since you coat these with sugar and cinnamon after you cook them, you don't even need syrup for them to taste delicious.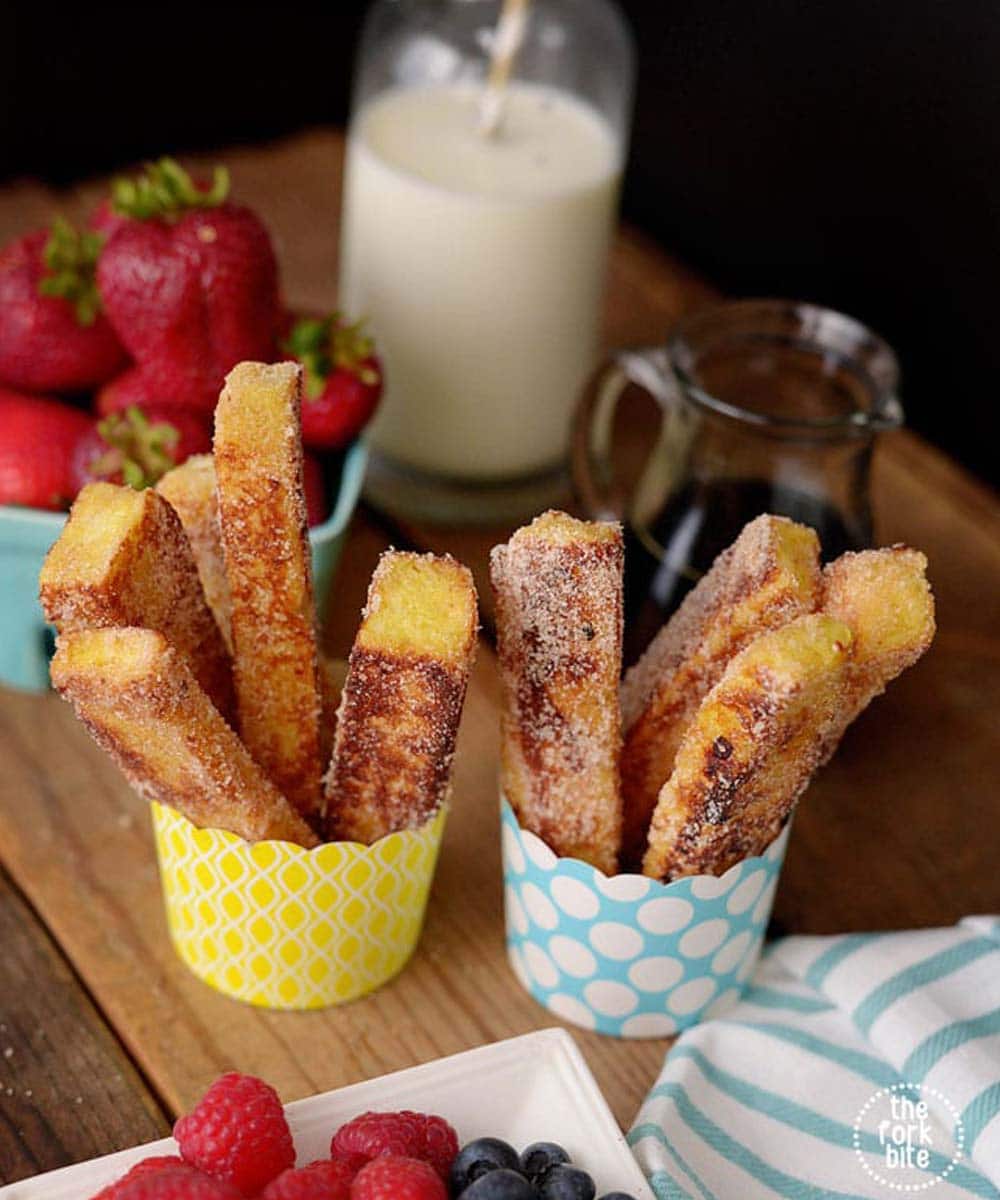 You can have plenty of fun with these easy cinnamon French toast sticks when it comes to serving them.
They look like giant Legos if you've cut the crust off the bread before you quartered it, so you can build them up on the serving plate to create your own breakfast house and let the family do the demolition.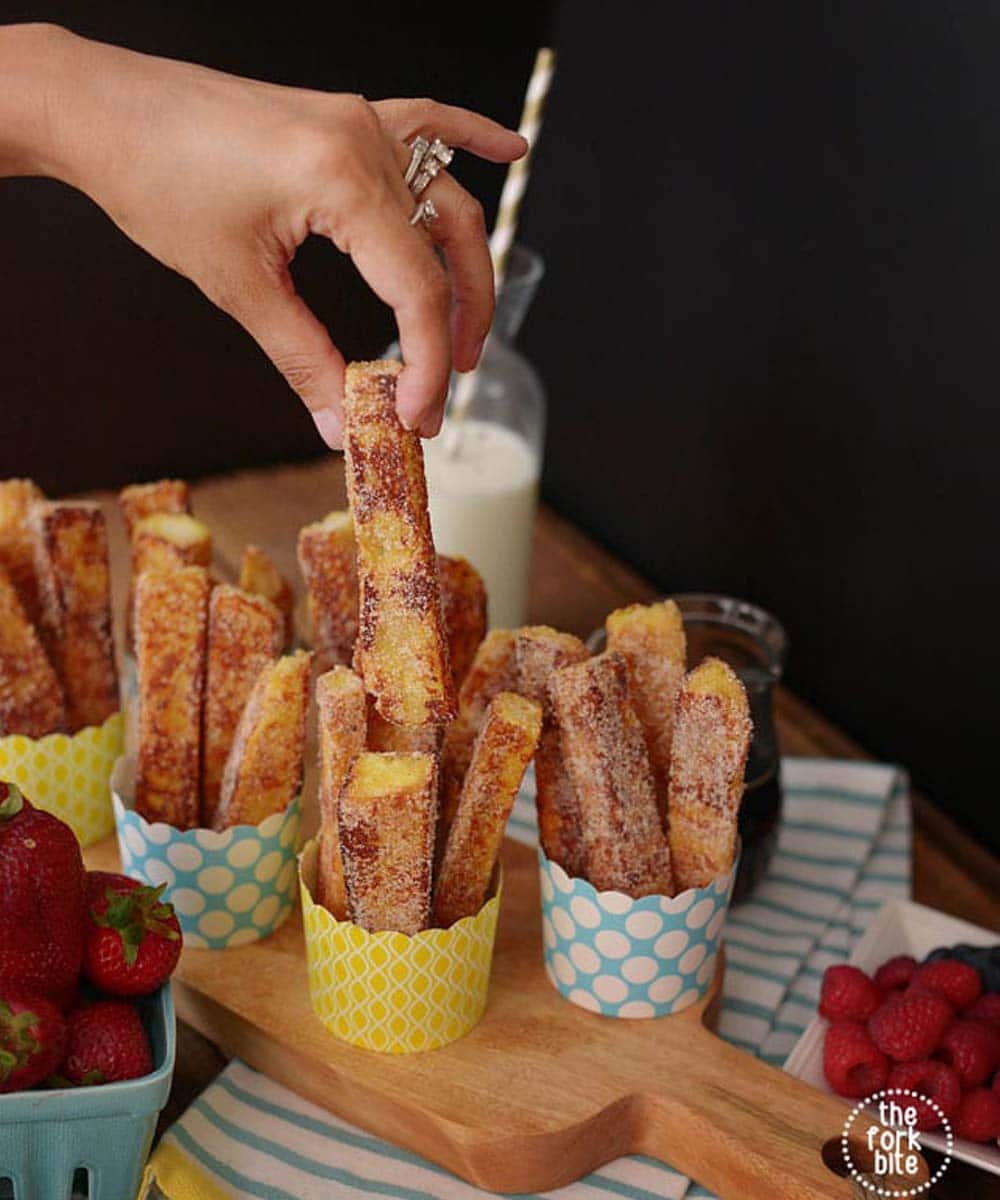 Favorite Recipes:
All the cinnamon French toast sticks I've ever eaten has been a bit soggy and limp, not at all appropriate for eat-with-your-fingers food. If you want your French toast sticks to hold their shape, you need to use stale bread.
The Bread that hasn't been sliced is best since you can make the dipping sticks thicker, which helps them to be firmer and less floppy.
While using stale bread may also be good for making regular French toast, somehow it wouldn't seem the same it wasn't a little limp.
You'll find some bread almost ready to use if you look for the quick sale or manager's special bin in the bakery area of your grocery store, making the sticks a great bargain too!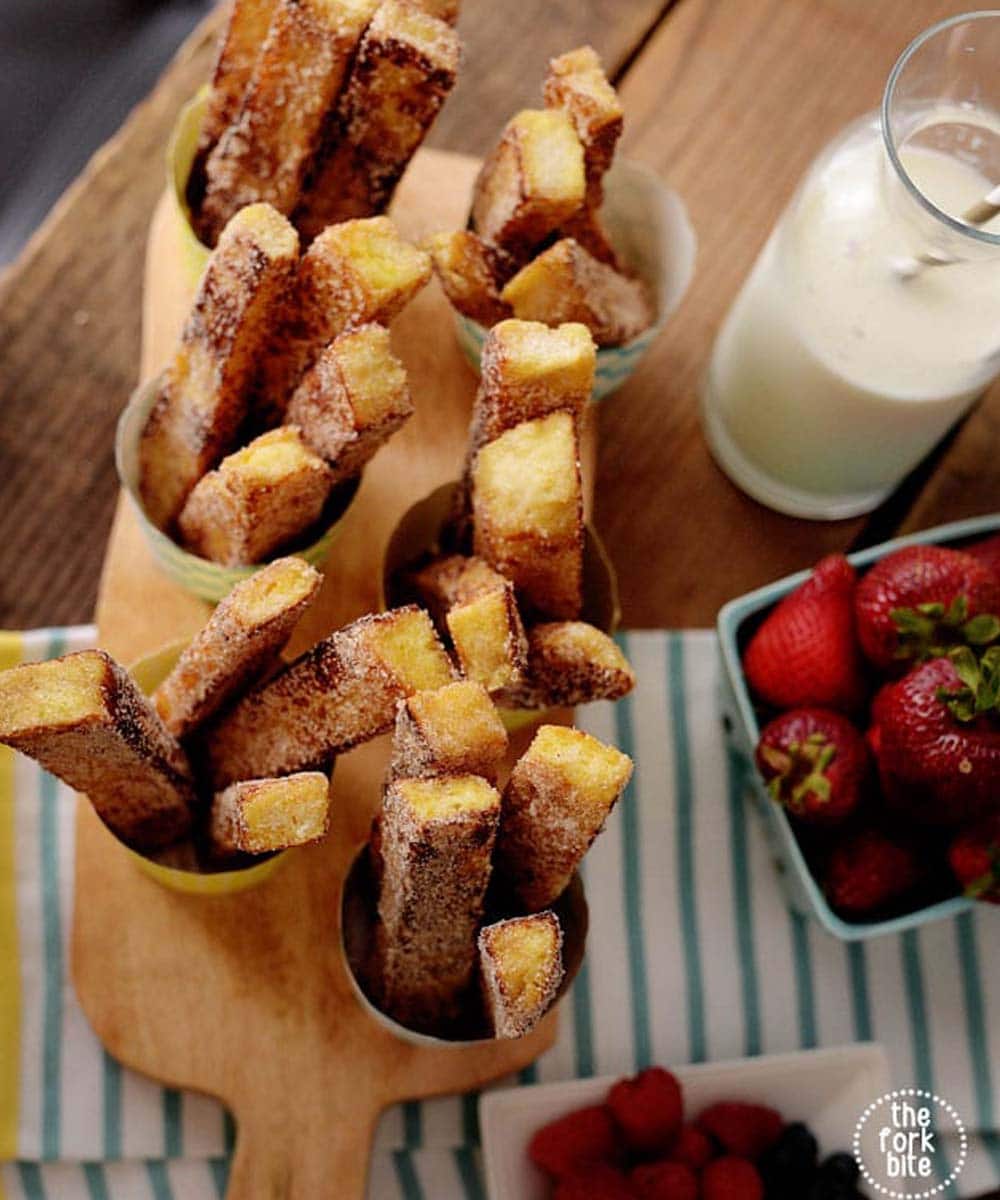 Full Recipe
Easy Cinnamon French Toast Sticks Recipe
Breakfast you can eat with your fingers and dip in syrup, rather than pour syrup on your toast.
Ingredients:
4

thick slices white Texas Toast bread

stale bread is best

1½

tablespoon

butter

2

eggs

¼

cup

milk

pinch

of Salt

¼

cup

sugar

½

teaspoon

cinnamon powder
Instructions:
Remove the crust and cut the bread into 4 sticks.

Using a large bowl, mix the milk and eggs + a pinch of salt. Set aside.

In another flat bowl, mix sugar and cinnamon.

Cut the butter half and heat it up over medium heat.

Quickly, roll the bread sticks into the egg mixture - make sure to shake off the excess and place in a pan.

Put the bread sticks in the heated pan, turn each side until golden brown.

Once done, transfer immediately in the cinnamon sugar mixture and roll to coat. This way, the mixture sticks easily when the bread is hot.

Melt remaining butter and cook the remaining french toast sticks.

Serve immediately and garnish with any syrup.
Nutrition Information:
Calories:
273.11
kcal
|
Carbohydrates:
37.02
g
|
Protein:
8.46
g
|
Fat:
10.4
g
|
Saturated Fat:
5.22
g
|
Sodium:
260.14
mg
|
Fiber:
1.78
g
|
Sugar:
20.07
g
Please note that all nutrition information are just estimates. Values will vary among brands, so we encourage you to calculate these on your own for most accurate results.
Did you make this?
I would love seeing what you've made! Tag me on Instagram @theforkbitedotcom or leave me a comment or rating below.